League of Legends Betting Odds
There is so much to play for at the moment, with the LCS heating up in North America, as well as the LPL in the East. But the big event is Worlds 2022, which is coming up later in the year. With the regional qualifiers almost finished up, we look to Worlds. The odds for the Worlds are subject to change and were last updated on June 16, 2022:
For new bettors or those just getting into either lol or betting, it can be overwhelming. What sportsbooks are good for betting? Which ones offer the best lol odds? Arguably the most popular of the esports, League of Legends (LoL for short) is also one of the most bet sports and lol betting sites are popping up as fast as fans fill up stadiums to watch tournaments.
Canada Sports Betting answers these questions by providing you access to the top League of Legends betting sites. esports like lol may still not be that mainstream (you hardly hear a peep from the sports networks), but it is extremely popular online. As is online sports betting in Canada.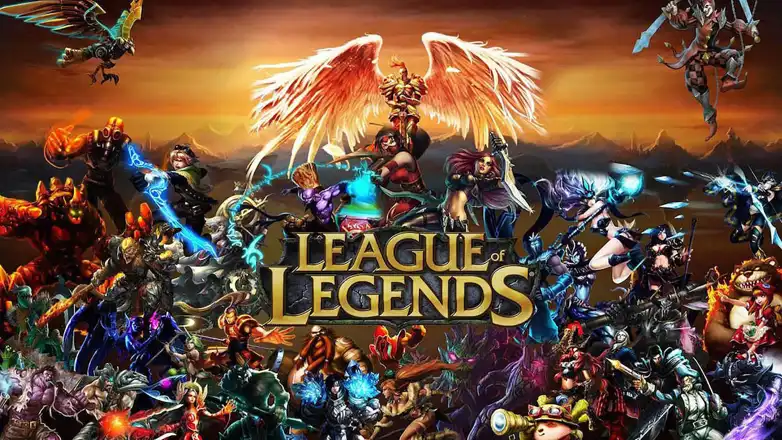 Sportsbooks are online betting sites. These are websites that offer betting odds for all your favourite sports plus many more. There are hundreds of them and over dozens that cater to Canadians. Online sports betting is rising in popularity and esports is the new frontier for this.
Since esports like lol are somewhat new, you will find a plethora of markets and betting odds so now is a great time to get your feet by visiting a lol betting website. But first, you'll have to thoroughly understand what you're getting into.
LoL esports betting odds
You can find plenty of LoL esports betting odds wherever lol betting website you go to. But the variety and the markets will change depending on the book.
But like traditional sports, you can find the main three options:
Pre-match odds: these are bets you make before the match starts; they usually come in three formats: the spread, outright (moneyline), and totals (over/under).
Live betting: these are bets you make as the match is happening; these odds only open briefly during small windows (either during a break or in between rounds) so get them quickly
Futures: these are bets you make with an event that won't take place until much later; sometimes, hypothetical futures bets also open (these are speculative matches or events that may not even happen)
League of legends betting sites also include prop bets where you can bet on more specific types of wagers such as additional conditions for a winning team (e.g. G2 wins 3-1). There are even some special LoL bets that focus on specific game objectives, such as Tower Kills or Inhibitor Kills.
Where can I bet on League of Legends?
You can bet on League of Legends in almost every online sportsbook. These books have been in business for decades, but despite their age, they are constantly up to date with the latest trends in both sports betting and sports. And this includes esports wagering.
Major sportsbooks have started to open up on esports betting and League of Legends is among their main fixtures. These lol betting sites function much like every sportsbook and they offer the betting site staples: variable odds and markets, sign-up offers and promotions, and betting capabilities in both desktop and mobile platforms.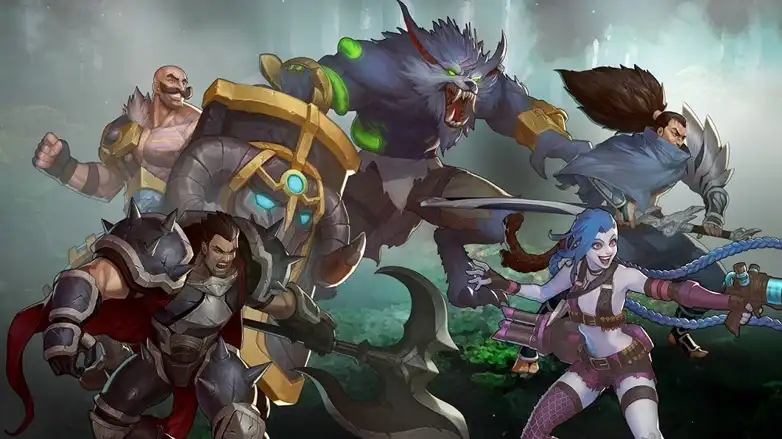 Among the top sportsbooks include Bet99, one of the Canadian online betting staples. They constantly update the site and have a nifty mobile betting app. And they are one of a few sites that accept bitcoin.
Betway is another popular sportsbook that offers esports betting. It has a more extensive selection for League of Legends and covers almost every lol event, especially the major tournaments.
Bet365, one of the most prolific sports betting sites also has plenty of lol to bet on. They usually offer the most markets and constantly have odds available for League of Legends.
Rivalry is another great option if you love betting on League of Legends or other esports. They cover most LoL events, and they offer an impressive selection of LoL betting markets and alternative lines.
BetWarrior is another very well-liked sportsbook you can use for your pre-match and live League of Legends bets. It features all of the most popular betting markets with especially competitive odds pricing.
What are the types of League of Legends bets?
As with most esports, a lol betting website will open multiple markets depending on the event. As with Bet 365, these are some of their more popular markets:
Alternative
These are alternative odds to what is usually offered in traditional pre-match odds (the ones that most books coincide on). You can adjust betting lines, bet on a more specific map score, or find lines that are just a bit different than the usual.
Map
Odds offered on the different maps for lol; these can be classified under "prop" bets, side wagers you make that deal with specific conditions concerning teams and/or players.
Some of the more popular conditions include "Kills" handicaps (if a team kills above or below a number), which team destroys the "First Tower" or the "Total Towers Destroyed". Find more at the Bet 365 site.
Tournament
Also considered a prop or a future, this is when you bet on an outcome concerning the tournament itself; a popular tournament prop is the "Finals MVP winner".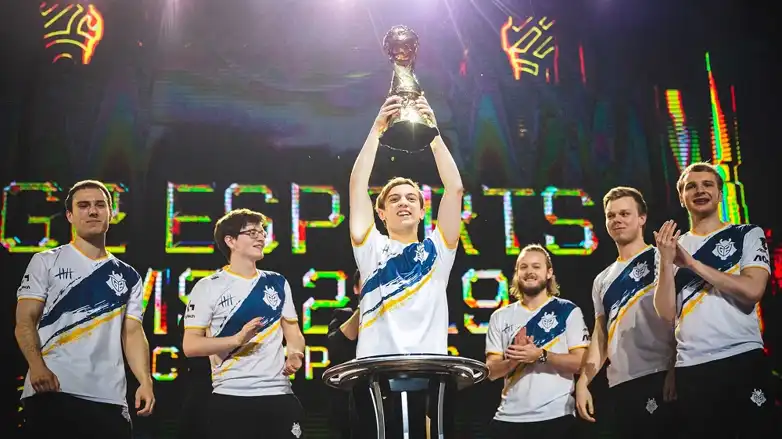 Usually, you'll need to be familiar with the pre-match odds as these are the most common odds offered by sportsbooks. Pre-match odds come in three main formats:
Spread
You bet on a team with a round handicap (e.g. -1.5 or +1.5); this is either subtracted or added from their actual result and a winning bet means the team won after addition or subtraction.
e.g. If G2 has a -1.5 handicap, it means 1.5 will be subtracted from their total rounds won. They need to win two or more rounds to cash a bet as winning only one round (1 – 1.5) will result in a negative result. Alternatively, if they have a +1.5 handicap, it means they can win a minimum of one round and still cash as (1 + 1.5) goes over two
Outright
You straight bet a team to win the match as opposed to having handicaps like the spread. In this case, you will want to know what the favourite (a minus number) and the underdog (a plus number) mean.
Odds like -150 or +125 are moneyline odds. A minus number means you bet that much to win $100, so -150 means you bet $150 to win $100. A plus number indicates what you win when betting $100. So +125 indicates you win $125 when betting $100.
Alternatively, these moneyline odds also manifest as decimal odds (what are mainly used in Canada). They are easier to calculate (multiply the odds by your wager – e.g. 2.50 x $100 = $250)
Total
You bet whether the total maps between both teams go over or under the predicted total (also known as over/unders). You add the maps won between both teams. This is usually determined by how many matches they play. The more they play, the more likely the over hits, and vice versa when they play less.
But not all odds are pre-match. There are also live betting and futures odds that some lol betting sites open. With sites like Bet 365, they are laid out in their category format as listed above. Some sites have it displayed differently.
You can bet on any of them either way. Just be familiar with how they work.
Best League of Legends betting sites
To find the best League of Legends betting sites, you'll need to go through the best betting websites in Canada. We mentioned a few earlier, you can start there.
When going through the sportsbooks, you'll need to keep in mind some key questions:
Markets and Odds: which sites offer the most markets and the best odds? Some sites offer plenty of markets and reasonable odds; you will want to zone in on books that offer extensive markets as they are usually a market leader when it comes to lol or esports
Sign-up offers and promotions: which books offer the best sign-up offers and promotions? Most books will reward you with free bets up to a certain amount of deposit while others may even offer a no-deposit bonus. Other books also offer promotions rewarding you with free bets exclusively for esports.
Deposit methods: which sites offer the most ways to deposit money? Some sites accept a wide array of deposit methods. Be sure to check if the site accepts the form of deposit you are most comfortable with.
To compare the books, you can open each of them in different tabs or you can read our reviews as we rate them based on those major factors.
Where can I bet on League of Legends with Paypal?
Once you've found your lol betting sites, you'll need to learn how you can make deposits. You can check if sites accept PayPal. This nifty table outlines which sites accept which forms of payment. A good amount of them does accept PayPal.
Unfortunately, there is an agreement in place between PayPal and the Canadian government that prevents Canadians from using PayPal to make deposits to betting websites, even if the sites accept PayPal as a form of payment.
The workaround to this is to use PayPal to deposit to a third-party site, which faces no restrictions. However, some of these sites will charge you fees for depositing and withdrawing. In that table we linked, you can check many of the third-party depositing sites and compare which ones offer the best deals.
League Of Legends World Championship
The League Of Legends World Championship is by far the biggest LoL event of the year and one of the largest esports events in the world. This makes it the perfect event if you want to bet on League of Legends.
It has been held yearly since 2011 with ever-increasing coverage, viewership, and prize pools. The unique viewers that the event attracts rival those of huge sporting events like the Super Bowl!
For 2022, the World Championship will travel across North America, starting on September 29 and finishing with the grand final on November 5.
LoL Worlds Format
As the name suggests, the World Championship in League of Legends includes 24 teams worldwide. The Top 12 advance directly to the group stage.
Certain regions that have performed better throughout the years have acquired more than one spot (seed) in the tournament.
South Korea (LCK) and China (LPL) have four seeds, whereas Europe (LEC) and North America (LCS) have three. For 2022, Europe was given an additional spot due to the absence of a representative from the LCL region (Commonwealth of Independent States).
The Vietnam (VCS) and Southeast Asia (PCS) region have two seeds, and there's one seed for Latin America (LLA), Brazil (CBLOL), Turkey (TCL), Japan (LJL), and Oceania (LCO).
The tournament consists of three stages: the Play-In Stage, the Group Stage, and the Playoff Stage. Top sportsbooks like Rivalry and BetWarrior will provide competitive LoL odds for all three.
Play-In
The play-in is a preliminary tournament where the remaining 12 teams battle it out for the last four spots in the group stage. These include one seed from each region and are split into two groups of six.
The two teams that finish first advance directly to the group stage, whereas the second and third teams compete for the remaining two spots. The play-in tournament for this year's World Championship will be held in Mexico City, Mexico.
Groups
The tournament's main event is where the 16 best teams are split into four groups of four and play each other twice in best-of-one games. The top two teams from each group will move on to the playoff stage.
The group stage will be held at the Hulu Theater at Madison Square Garden, New York City. Most LoL betting happens during the group stage due to the variety of teams and the high potential for upsets because of the best-of-one format.
Playoffs
In the playoffs, the top team of each group will face the second team from another group in a best-of-five format. This format unlocks new League of Legends bet options like the number of kills on a specific map or the exact score the match will end in.
Let's examine each of the four groups and what to look out for before you bet on League of Legends Worlds:
Group A
Group A is considered by most as the "group of death" in this year's World Championship. It features last year's champions Edward Gaming (EDG), last year's semi-finalist, T1, Cloud 9, and Fnatic.
The two clear favourites to advance are EDG and T1 but don't underestimate Cloud 9 or Fnatic, as they can cause upsets in the best-of-one format.
Group B
Group B consists of two powerhouses in DWG KIA (DK) and JingDong Gaming Intel (JDG). JDG comes in as the number one seed from the LPL and one of the favourites to win it all, whereas DK was last year's finalist and champion in 2020.
The group also includes G2 Esports, arguably the best European team of all time, and Evil Geniuses (EG), who played great games in the play-in finals.
While G2 has the strength to take a game from the top teams, their chances of qualifying are slim. But, if you like to bet on LoL underdogs, G2 advancing to the playoffs is a good option since they have tons of experience and a powerful roster.
Group C
Group C is the wildest one, with everything up for grabs. It consists of Chinese powerhouse TOP Esports (TES), Europe's number one seed Rogue (RGE), GAM Esports from the VCS, and DRX from South Korea.
The favourites for the group are TES and DRX, who showed excellent performances in the play-in tournament. But you shouldn't count out Rogue or GAM, and it wouldn't be a surprise for any of them to qualify.
Group D
Group D includes Gen.G (GEN), the number one favourite for the tournament. Therefore, it seems that they are set to qualify first in their group, with Royal Never Give Up (RNG) following them in second.
Still, you can never underestimate teams such as 100 Thieves or CTBC Flying Oyster. CTBC is a huge underdog that many experts believe could upset teams and make a deep run.
League of Legends Betting Tips
With the ever-increasing viewership of LoL major events like the World Championship, many sportsbooks will open the esports market. At the moment, two of the best sportsbooks to bet on LoL include Rivalry and BetWarrior.
Both sportsbooks feature all the betting options you'll need, including map-specific bets. Rivalry, in particular, offers dozens of alternative lines on some markets, like the kills handicap. It also features unique special bets on the game's objectives, such as both teams destroying an inhibitor or slaying a Baron.
You can bet on each match before, live, and future bets. In fact, if you keep up with the LoL esports scene, you can bet on the tournament winner early since these LoL betting odds come out months before the tournament.
Can you bet on League of Legends?
The short answer is yes; you can bet on LoL like any other esports. The esports scene has exploded over the past few years, with more people watching and betting on major events. You can find many LoL betting options, including match winner, over/under maps played, and special bets for each map.

Where can I bet on League of Legends?

League of Legends is by far the most popular esports worldwide. Thus, it's no surprise that you can find LoL odds on any provider with an esports section. Since the League of Legends betting market is so vast, you can look up the odds on several sportsbooks to find the most competitive ones.

Can you bet on League of Legends on BetWarrior?
Although BetWarrior is mainly known for its traditional sports betting, it also has a wide selection of esports. The most popular games, like League of Legends, are well-represented with many betting markets and competitive odds.

Does Rivalry have League of Legends?
Yes, Rivalry allows you to place your League of Legends bets quickly and easily. In fact, Rivalry is arguably the best site to bet on League of Legends due to its wide variety of betting options and plenty of alternative lines. It also has some of the most competitive LoL odds among sportsbooks.

How do I place a bet?

To place a League of Legends bet, you'll need to log in to your favourite sportsbook and navigate to their esports section. Find the LoL match you want to bet in and choose your bet. Once it appears in your bet slip, pick the amount of money you wish to wager and submit the bet.