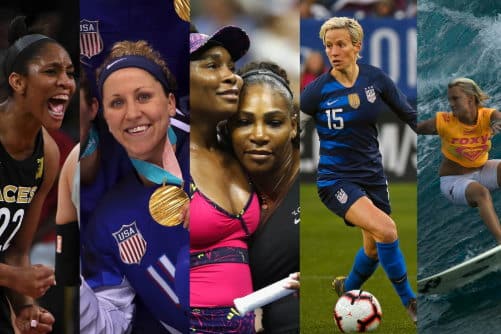 For too long, sport was a male-dominated domain; from what event is shown on TV to the commentators and pundits on the programme.
Historically, female athletes were always on the periphery of the event, whether it was the swimming, tennis or even the Olympics, the media and sporting institutions never seemed to give them the time of day.
However, something is stirring in the world of sports and the public are paying attention.
When did feminism come to prominence In mainstream sport?
The publics' perception of female sport is largely based on how the media chose to represent it. For so long there was a lack of genuine interest in society and sports media coverage repressed what little was there, but women's professional sport is now taking centre stage.
It seems the days of laughable demeaning questions about the players' outfits, or about their body are fading away into insignificance.
Almost anyway.
"The success of every woman should be the inspiration to another. We should raise each other up. Make sure you're very courageous: be strong, be extremely kind, and above all be humble." – Serena Williams
The fight for equality in sport is one that has been ongoing for over a century. Questioning norms, standing in the face of sexism, and garnering public interest are all steps on the long timeline of progression for womens' sport.
It's only now we see brands employing female athletes and "influencers" to reach new young audiences, whilst championing messages of empowerment, healthy-living and elite competition. Out with traditional stereotypes about femininity and in with the new face of females, which is made up of sweat, intense physicality and fierce desire.
Timeline: Progression of feminism
Progress for women's sport cannot be boiled down to a couple of events in time, but a few key moments highlight the steady rise of mainstream female sports.
1900 – Over a century ago, 22 women took place in the very first modern Olympic games, competing in a variety of events including sailing, equestrian and golf. Leading up to the 1990 Olympic Games in Paris, women were unable to compete at all.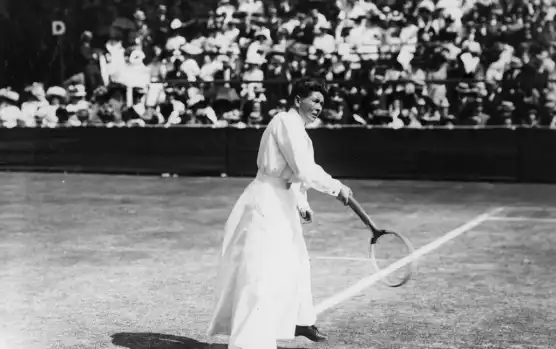 1967 – Katherine Switzer was the first female to register and run at the Boston Marathon. The occasion marked a key moment in the history of sport, and an iconic moment for women's sport. When directors noticed a woman was in the race, she was attacked, as onlookers and staff tried to rip her number off. A symbolic photograph of the event highlighted the struggle of women in sport around that time. To the amazement of many, she went on to complete the 26.2 mile race.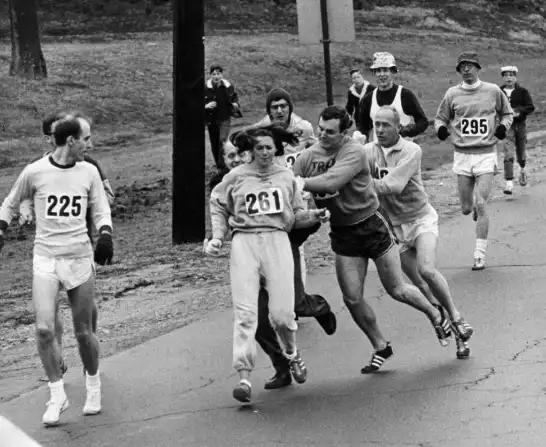 1973 – The 30,000 viewership of a tennis match between Billie Jean King and Bobby Riggs were left in awe, when King overcame her male counterpart in a game that was labelled "The Battle of the Sexes". The occasion was monumental and lives on today in women's tennis.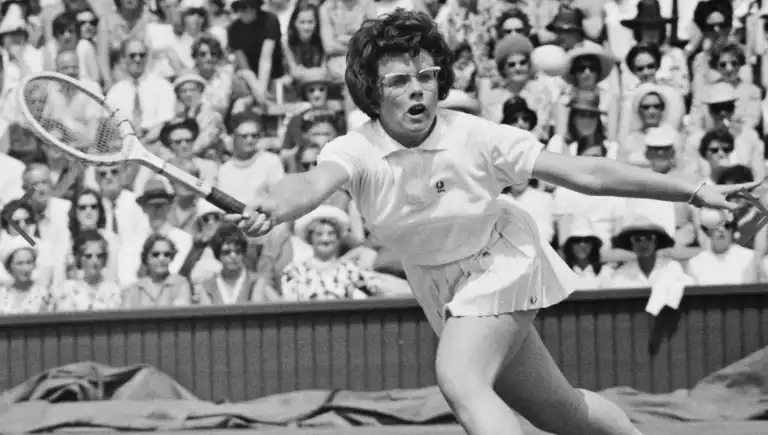 2010 – Women's basketball had always been sidelined until the emergence of the Connecticut Women's basketball team. They won 90 games in a row, in the college basketball league, beating a record previously held by the UCLA men's team. The record turned heads and drew a lot of media attention to women's sport.
2012 – It was exactly 112 years since 22 women took place at the Olympic Games in Paris, at the London Olympics, when it was announced that 44% of the athletes at the Olympic Games were female. A combination of an increase in the number of events at the games, as well as women's sport making strides towards equality brought about the change. Interestingly the U.S. team sent more women than men – of 530 athletes, 269 were women to 261 men.
What's next for feminism in sport?
Things have come a long way, but there is still much more to be done. One key issue is the dispute over equal pay for athletes at a domestic and international level. Another point is found at the grassroots of the issue. Education is key to how women are perceived in sport. The concept that femininity is a weakness must be quashed.
Current key sporting feminist figures
So often societal change occurs in small increments, and feminism is a perfect example of a gradual change materialising within our society. There are numerous leading figures in sport who try to work towards positive change.
Here are 5 pioneers for gender equality in sport that will put a smile on your face.
Serena Williams
Serena Williams first emerged onto the scene when she won her first title back in 1999, going on to complete her first Grand Slam four years later.
Twenty two titles later and now she's an established global icon for womens' sport. Throughout that time she has endured nonsensical sexist questions from the media, even after the birth of her in 2017 she was poked with insensitive questions during interviews.
Serena's ability to soak up the endless drivel directed at her, coupled with the fact that she's one of the greatest athletes of all time has resulted in her becoming a global female icon. She wrote an open letter back in 2016, about inspiration, sexism and how to achieve more in the face of adversity.
Megan Rapinoe
Recently, Megan Rapinoe has become a very recognisable name in sport, as a result of her various Twitter brawls with Donald Trump.
However, not to disparage or trivialise Megan, she has done so much more than argue with the president. She is regarded as an excellent player and revered as an excellent team captain, one that led her team to victory at the FIFA World Cup 2015. She also helped the US team win Olympic gold in 2012.
An openly gay American athlete, Rapinoe has done alot for women's sport since her rise to fame. She was one of five US Women's football players who filed a wage-discrimination complaint against the US Soccer Federation last year, which resulted in a 30% wage increase – a significant increase, compared to the quarter of the Men's team salary they recieved before.
Andy Murray
Andy Murray has a string of moments supporting equality in sport, which has made him a key figure in feminism movement.
Murray's stance on feminism first emerged in 2014, when he named his new tennis coach as Amelie Mauresmo. The news was met with a barrage of sexist comments, even within the tennis community.
Perhaps more memorably, the Brit has been involved in a number of different episodes with the press where he's called out journalists for casual sexism. The first occasion was at the 2017 Wimbledon Championships, when his response was met in the room with laughter and applause.
The second instance was after winning gold at the 2016 Olympics in Rio, where he corrected famous broadcaster John Inverdale for mistakenly claiming he was the first person to win two Olympic gold medals in tennis; to which Murray replied "I think Venus and Serena have won about four each".
"I've been involved in sport my whole life and level of sexism is unreal." – Andy Murray
Gabby Douglas
Gabby Douglas was just 17 when she first won gold in gymnastics at the 2012 London Olympics. An incredible feat. She went on to win two more gold medals and remains one of the youngest gymnasts to win an Olympic gold.
As well as being very young, she became the first African-American to win the prestigious all-around event in Olympic gymnastics.
Soon after she won her first gold in London, she wrote a book called "Grace, Gold and Glory: My Leap of Faith". The book was well-received and she became a crusader for human decency, as well as an advocate against bullying and prejudice. Due to her age, she became highly-influential with people the younger generations we see emerging today.
Becky Hammon
Becky Hammon is an American-Russian professional basketball coach and player. She started off playing basketball outside the league, but eventually joined up with the Women's National Basketball Association (WNBA).
Though she only stands at 5 feet 6 inches, her determination to achieve and excel in basketball has led her to become a global icon. She played as a point guard for 15 years, even competing in the 2008 Beijing Olympics winning a Bronze medal.
Becky's love for the game didn't end in unison with her playing career. Soon after retiring in 2015, she became an assistant coach for the NBA's San Antonio Spurs. Her influence on basketball, and women's sport in general, is immeasurable. She was even interviewed for the Milwaukee Bucks head coach position at one stage.