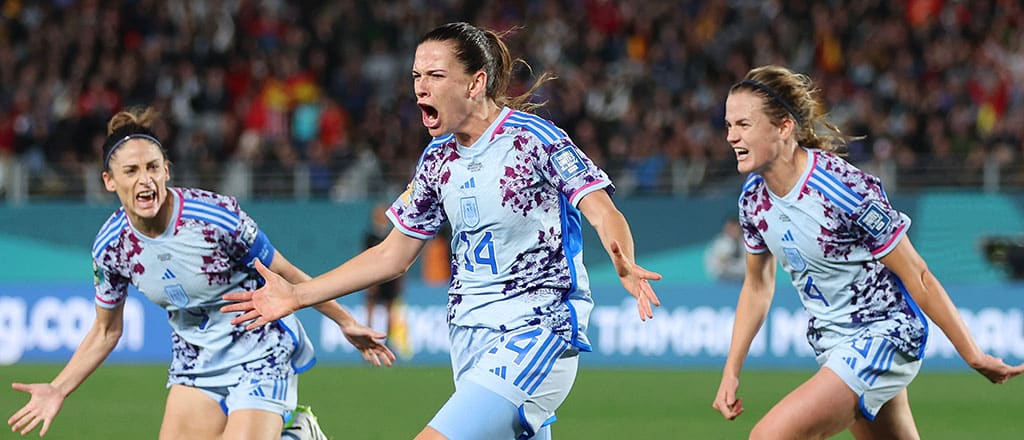 The 2023 Women's World Cup is underway! Hosted in Australia and New Zealand, the tournament features 32 of the best footballing nations in the world seeking glory. For every match day, Canada Sports Betting will break down the matches ahead, providing the key odds and storylines you need to make a play, courtesy of our friends at bet365.
Due to the unique schedule of the tournament, we'll be looking one day forward at a time. Today we'll be covering August 10th's lone fixture, the opening match of the quarter-finals. This game features Spain and the Netherlands, with a 9:00 p.m. ET kickoff.
While you wait for the next match day, also consider checking out our main Women's World Cup page, with all of the latest full-tournament odds, our favourite picks, guides on how to make bets for the tournament, and more!
9:00 p.m. ET Headliner: Spain vs. Netherlands
Spain Win in Full Time
-110
Netherlands Win in Full Time
+350
Draw After Full Time
+225
Over/Under
2.5 goals (over +115, under -150)
Time/Date
Thursday, August 10, 9:00 p.m. ET
TV
Broadcast: TSN
Stream: TSN GO App
Odds courtesy of bet365. Games that go to Extra Time count as draws.
After a dramatic and action-packed start to the knockout phase, the quarter-finals of the 2023 FIFA Women's World Cup get underway with a cracker of a match between Spain and the Netherlands at Wellington Regional Stadium in Wellington, New Zealand on August 10.
Spain, after falling to Japan in their final group stage match to finish second in Group C, showed the quality that saw them run up the score against opponents early in the tournament defeating Switzerland 5-1 in the Round of 16. Aitana Bonmatí was a driving force, scoring twice and adding two assists on the night.
The Netherlands, who pipped the USA to top spot in Group E, were too much for South Africa with Jill Roord scoring her fourth goal of the World Cup and Lineth Beerensteyn netting her first in a 2-0 victory.
Two European giants, two sides ranked in the FIFA top 10 heading into the competition, and two teams who have gotten the job done when necessary. This will be an intriguing match.
Spain are the slight favourites heading in – they won the most recent meeting between the two, an April 2021 friendly by a 1-0 score in Marbella, Spain – but this will be first and foremost a contest of wills.
Both teams bossed possession in their Round of 16 ties, so whoever can take control of the game and get the upper hand will emerge at the other end.
La Roja have been one of the most entertaining sides in Australia/New Zealand with 13 goals scored, five goals against; even in their sole defeat – a 4-0 loss to Japan – the goals flowed. No match featuring Spain has seen fewer than three goals.
The Oranje have been a touch more reserved in their output. Aside from the seven goals scored against Vietnam, the Netherlands have just four goals in their other three matches, winning twice and holding the defending champion USA to a 1-1 draw. They aren't as overwhelming as Spain can be, but hold the line and get the goals they require.
Therein lies the rub for this match. Spain saw their weapons turned against them in the loss to Japan. The Spanish dominated the attacking statistics, but were undone by devastatingly quick actions the other way. The Netherlands are not threatening in the same way, but have been able to suppress the opponent and let their quality do the job.
Through a combined eight matches, only once have these sides been shut out: the Netherlands have scored in each of their four matches while Spain was only denied against Japan. Each has been solid defensively against less challenging opposition, but have conceded against fellow top-20 sides.
Spain to Win in Full Time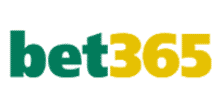 -110
Bet Now!
The only goal the Dutch have allowed came against the USA, while Spain conceded four against Japan and one, an own-goal at that, against Switzerland.
Both Teams to Score – Yes at +100 looks a solid option. Combine that with a winner in Result/Both Teams to Score to ramp up the value: Spain/Yes (+350), Netherlands/Yes (+850).
Furthermore, in their combined matches, the opening goal has never come later than the 21st minute and four times it was scored in the opening 10 minutes.
Early Goal – Goal before 32:00 at -120 looks almost certain and the Over 0.5 Goals in First 10 Minutes (00:00 – 09:59) at +400 may be worth a look.
A pair of bet boosted prop bets are worthy of consideration. A Correct Score of Spain 2-1 at +850 hits a lot of the bases, while Jill Roord as First Goalscorer at +1200 would pay out nicely.
All four of the bet boosted Same Game Parlays look interesting too, but two most catch the eye.
The first of Over 2 goals, Aitana Bonmatí and Jill Roord Over 0.5 Shots on Target each at +450 – goals can be expected in this one and Bonmatí has averaged 1.71 shots on target per 90 minutes and Roord 1.76.
The other Both Teams to Score – Yes, Over 1 Goals for Netherlands, Roord to Score Anytime at +1000 hits the same notes.
Spain's Esther González (First +450, Last +450, Anytime +160) tops the goalscorers chart. She has just one goal in 134 minutes so far, but with an xG of 2.1 she is finding good chances. Her compatriots Jennifer Hermoso (+500, +500, +175) and Alba Redondo (+550, +550, +200) both have three goals through four matches, as does Bonmatí (+1000, +1000, +375), who was the star of the Round of 16, involved in four of the five Spanish goals.
In Player Assists, with the line set at 0.5, the Over for Bonmatí pays out at +350.
For the Netherlands Lieke Martens and Lineth Beerensteyn (both +900, +900, +333) each have one goal heading into the quarter-finals. Martens is under performing her xG (1.8), so she might be due. While Roord (+1100, +1100, +400) with four goals in four games is one of the top scorers at the World Cup, trailing only Japan's Hinata Miyazawa on five.
Martens, who leads the Dutch with two assists, is at +500 for the Player Assists of Over 0.5.
One more category to consider is Player to Be Booked.
Both sides have a team leader in fouls who is yet to see a yellow card at the World Cup: for Spain Irene Paredes (+650) has five fouls; for the Netherlands Jackie Groenen (+750) has 12. That tends to catch up with a player eventually.