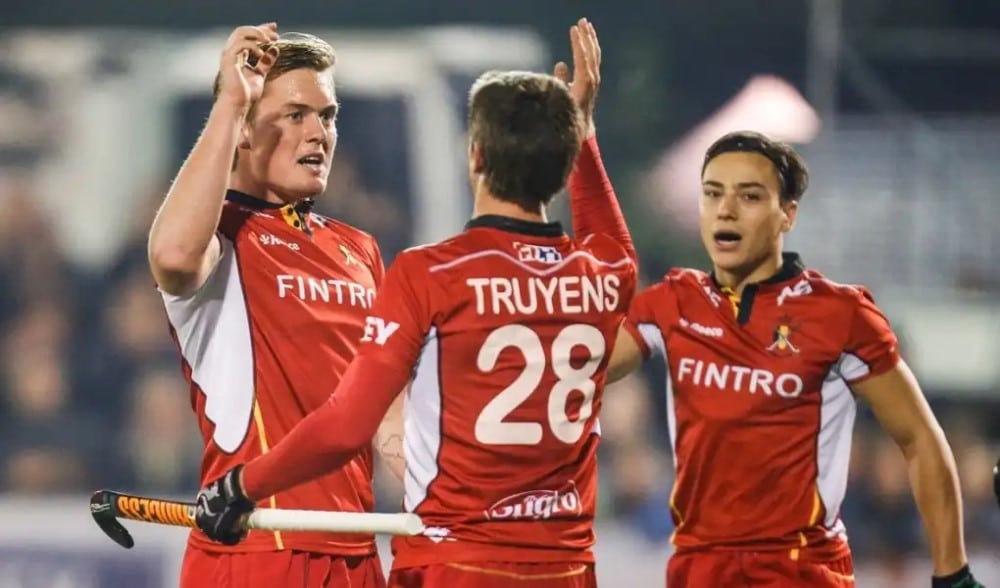 Betting Tips
Field Hockey World Cup Group Stage
Group C
Belgium +450
India +550
Canada +8000
South Africa +30000
Canada finds themselves in the same group as Belgium, who are considered the best European competitors at the World Cup. The Red Lions have enjoyed a run of international success over the past decade, including a silver medal at the 2016 Rio Olympics, a 2nd place finish at the Euro championships in 2013 and a tournament win at the Champions Challenge competition in 2011.
Unfortunately for the Canadians, the division also includes India. Typically, the host nation earns an automatic entry into the tournament, but India paved their own way into the competition by winning the Asian Cup in 2017 and the Asian Champions Trophy in 2018.
An historical powerhouse of the sport, India were undefeated in six consecutive Olympics, a winning streak spanning between 1928 to 1960.
An historical powerhouse of the sport, India were undefeated in six consecutive Olympics, a winning streak spanning between 1928 to 1960
India and Belgium will provide an immense challenge for the Canadian squad, which makes an impeding matchup against the South African team absolutely vital to qualify for the knockout rounds of the event. South Africa has dominated African field hockey, including eight consecutive Africa Cups, but this club hasn't performed well internationally.
Canada kicks off their tournament against Belgium and finishes the group stage with a matchup against the Indian squad. Between these powerhouse matchups, the Canadians will meet with South Africa, which will be a must-win game if Canada wants to advance. Fortunately for Canada, they should be strong favorites over the Africans on December 2nd, even if South Africa already defeated Canada at the 2018 Commonwealth Games.
Canada's men team has performed well in North American tournaments, earning gold or silver at Pan American competitions. In terms of international competition, the Canadian men's team recently peaked with a second-place finish at the 2014 Champions Challenge tournament. Canada will attempt to rise above their previous best result at the Hockey World Cup, when they finished in eighth place during 1998.
Belgium vs Canada Odds
Moneyline
Belgium -1111 :: Canada +1400 :: Tie +1050
Spread
Belgium -3.5 +105
Canada +3.5 -147
Over/Under Totals
Over 5.5 +100
Under 5.5 -139
Canada's first game will be against Belgium on November 28th at Kalinga Stadium. Odds will be stacked heavily against the Canadian men, who aren't considered among the top tier of field hockey nations. In fact, Canada isn't even considered a dark horse to potentially challenge the best in the world.
Canada will lean heavily on star midfielder Sukhi Panesar, who rounded into his prime just in time for solid results at the Pan American Games and Cup. James Kirkpatrick, Matt Sarmento and youngster Jamie Wallace will be relied upon to produce pressure on the opposing goal, while Antoni Kindler and Dave Carter will be tasked with defending Canada's net.
A win would be a remarkable upset, but any loss that remains under the 3.5 goal handicap should be considered a positive result for Canada.
2018 Men's Field Hockey World Cup Futures
Australia's won two consecutive world cups, including the 2010 tournament in New Delhi. This comfort playing away from home will help the Aussies overcome India in the finals for their third consecutive championship.
Australia +300
Belgium +450
Argentina +450
Holland +500
India +550
Germany +550
England +1200
Spain +1800
New Zealand +2500
Ireland +6600
Canada +8000
Malaysia +10000
Pakistan +10000
France +20000
South Africa +30000
China +50000
See below the top sportsbooks where you can wager online and choose the best one for you: