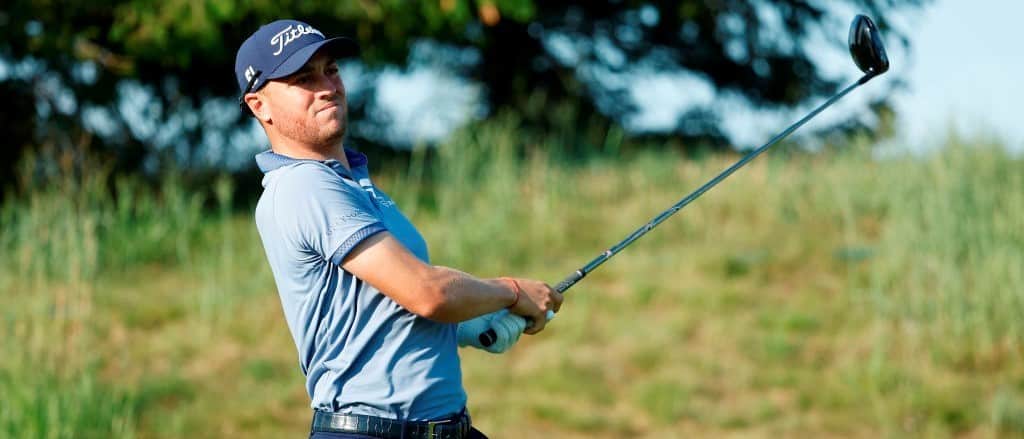 The PGA Wyndham Championship is next up on the PGA Tour. Lee Hodges walked away as the winner in the most recent event, the 3M Open. But that is in the rearview mirror and it is time to look ahead to determine what the Wyndham has in store.
The field is a bit thin in this event with many of the big names sitting it out. Still, there are plenty of world-class golfers playing the Wyndham Championship, many of them vying for the chance at an all-important Tour win. Read on to find out who you should back, who to stay away from, dark horses in the event, and the Canadians that are participating.
Canadians in the field
In the PGA Wyndham Championship, there will be four men carrying the banner for Canada. These are all familiar names on the Tour this season, especially Adam Hadwin who has been arguably the best Canadian on the Tour all year long. Let's look at the four hopefuls from Canada:
Adam Hadwin (+4000): Without a doubt Canada's best hope, Hadwin needs to rebound from missing the cut once again at the 3M Open last week — his third time in the last six outings. It's hard to ignore 12th at the RBC Canadian Open, though, making Hadwin a decent pick.
Adam Svensson (+5000): Svensson has made the cut in four of his last five outings, including a T-21 performance at the John Deere Classic. Another made cut would keep his momentum trending upward this season.
Taylor Pendrith (+10000): It's been a rough go for Pendrith of late. He has missed the cut in four of his last six starts. That said, the cuts he made saw him finish T-14 (Rocket Mortgage Classic) and sixth (Barbasol Championship). Boom-or-bust potential here.
Mackenzie Hughes (+12000): Like Pendrith, it has been tough for Hughes. He has missed the cut seven times this year, including four in his last seven (and a withdrawal mixed in). Making the cut is the goal here.
Adam Hadwin Top 40 Finish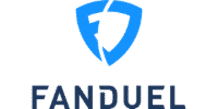 +110
Bet Now!
Outright odds
Before we go any further, it helps to know how the odds board stands. Below is a comprehensive list of the top favourites heading into the PGA Wyndham Championship this year, courtesy of FanDuel Sportsbook:
Three players to back
Though the field is far from the strongest, there are still names to keep a close eye on. Three names, in particular, are worth throwing a bet on to win the entire thing. Here are the three golfers that have a great shot to walk away with a coveted Tour win this weekend.
Denny McCarthy (+2500): McCarthy could be on the short list of names mentioned when talking about the best players that haven't won on the PGA Tour. Because of that, McCarthy probably isn't going to top anyone's list of favourites but he certainly has been good enough on Tour this year that it's not out of the realm of possibility. He has six finishes in the top 10, including a playoff loss coming at the Memorial Tournament. He was great for 35 holes in that tournament, showing that he can get off to a hot start. If he finds his rhythm here, don't be shocked to see him as the leader after round one (+4100).
J.T. Poston (+3000): Poston has recent history in his favour, playing in the final group last week at the 3M Open. He took a risk down three strokes and it led to an ugly triple-bogey, dropping him from sole ownership of second place to a three-way tie for the position. That said, you have to admire the moxie. He showed he can hang by staying right there with Hodges all weekend and took a risk to put himself over the top. Those will fail sometimes but the best players take risks from time to time.
Justin Thomas (+3500): Thomas has somewhat long odds but he also happens to be one of the biggest names participating in this field. He has won 15 times on the PGA Tour, two of those majors. He has shown that he has the ability to be the best player on the course at any given time. More importantly, he needs a strong performance after missing the cut at last week's 3M Open. He has made the Tour Championship every single season since he first earned his PGA Tour card but sits 79th in the FedEx Cup standings. He has the talent to walk away the victor and bettors shouldn't sleep on his ability to lead after round one (+4100) as well.
Justin Thomas to Lead After 1st Round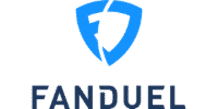 +4100
Bet Now!
Three players to fade
Some players look great as favourites but don't quite live up to the expectations. Here are three names that you should consider staying far away from when placing your pick for the winner of the Wyndham Championship.
Hideki Matsuyama (+1800): The favourite of the weekend is interesting because he has played mostly solid golf since finishing fifth at THE PLAYERS Championship. He has four top-15 finishes over that span including 13th at The Open. He's as solid a golfer as you are going to find on the Tour. At 56th in the FedEx Cup standings, he seems solidly in for the Tour Championship, which may remove the urgency needed to win the final regular Tour event of the year.
Sungjae Im (+2000): Though Im has won twice on Tour and is one of the favourites in the event, look for him to struggle to even crack the top 10 at the Wyndham Championship. Entering the tournament, Im is ranked 27th in the Official World Golf Rankings and just 36th in the FedEx Cup standings. He has to start picking up points if he wants to get into the top 30 and make the Tour Championship coming up in three weeks. That said, he is coming off a missed cut at the 3M Open. More importantly, he hasn't managed to do better than T-20 over his last nine starts. More troubling than that are the four missed cuts over that span. He was the runner-up in the event last year but he just isn't a good fit to win in 2023.
Shane Lowry (+3500): Let's get something out of the way here. Fading a player doesn't mean that they aren't good and it certainly doesn't mean that they can't have a good showing. That said, it doesn't indicate a winner, either. Lowry is as solid a golfer as it gets but can he live up to his high ceiling? He has finished between 12th and 20th in five of six starts prior to missing the cut at the Open Championship. He seemingly puts together a solid performance in nearly every event he's in. And being on the outside looking in on the points list, maybe it will be the motivation he needs. Then again, don't bet on it.
Shane Lowry Top 20 Finish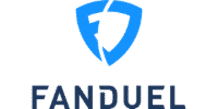 +160
Bet Now!
Three dark horses to watch
It feels like every other tournament there is a name that comes from the back of the pack to throw their hat into the ring of contention. While that isn't always the case, it is definitely fun to back a dark horse, especially when that dark horse hits. Here are the three dark horse names you should be watching closely.
Billy Horschel (+6000): Horschel got off to a hot start at the 3M Open last week and rode it to a T-13 finish in the event. Though he didn't walk away with the win, it showed that he can contend in smaller tournaments like this. In bigger events like the U.S. Open (T-43) and the Memorial Tournament (shooting an opening-round 84), he has failed to live up to his potential. But in an event like this, he has the chance to shine late into the tournament.
Nicholas Lindheim (+6500): If you want a real long shot in every way, why not the guy on the Korn Ferry Tour? Lindheim, a 38-year-old who fits the definition of a "late bloomer," has finished in eighth place or better four times over his last five KFT starts. If you feel like the big names like Sam Burns or Sungjae Im are going to let you down, taking a Hail Mary here could make for a fun and interesting play.
Harris English (+6500): English is interesting because he's been to the top before, winning four Tour events over his career. Two of them came back in 2013 and the others came in 2021. The latter was good enough to get him a spot on the 2021 U.S. Ryder Cup team (that wound up victorious). He's got what it takes to turn in a great weekend of golf. He's also been good historically at the Wyndham. He's been there eight times, missing one cut and posting a 10th place (2012) and 11th place (2018) finish along the way. He has four top-10 finishes this season and could sneak into contention before anyone notices. His runner-up at the Arnold Palmer and T-3 at the Wells Fargo show what he's made of.