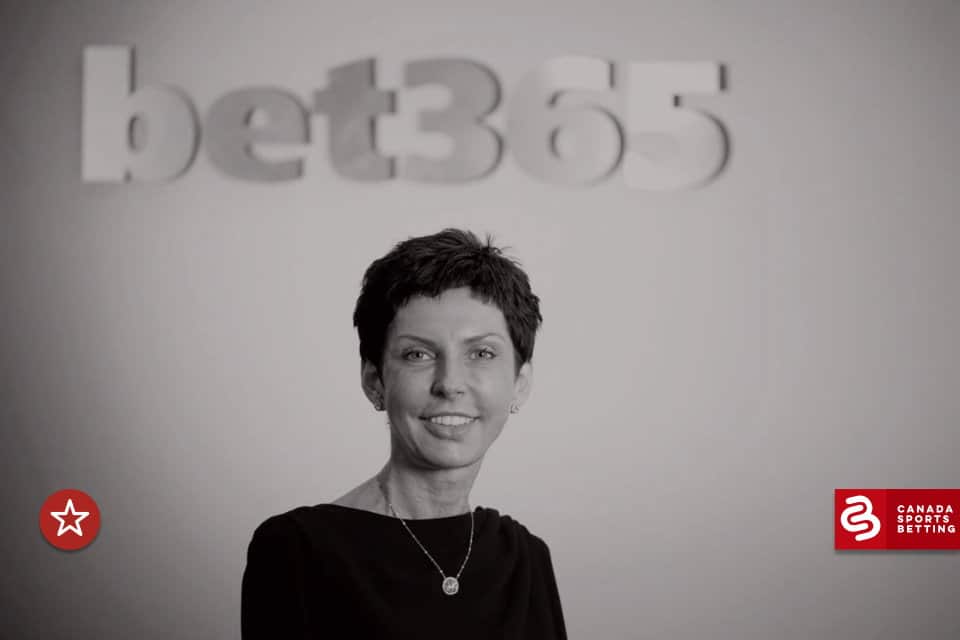 When it comes to the gambling world, countless folks have tried their luck at getting involved and having major success. With that said, has anyone made more of an impact than Denise Coates? The Bet365 founder has made an incredible impact in gambling and her worth is through the roof, with Denise Coates among best-paid global executives out there. In this piece, we take a look at her incredible journey.
Denise Coates founded the Bet365 online sportsbook way back in 2000
In one of the biggest and best decisions of her life, Denise Coates founded the Bet365 online sportsbook way back in 2000, officially launching the website the following year for bettors to fully take advantage of. Ever since then, Bet365 has blossomed into one of the most respected outlets out there, with millions and millions of users making their way to the site or mobile application throughout the year.
Bet365 has actually been around since 1974, as Coates' father Peter launched the company as a chain of retail betting shops. However, with the development of the internet and everything going online, Coates knew the next best step for the company was to take things to the world wide web as well. As you might have been able to guess, the rewards from that have been simply incredible.
According to various reports, there have been months where Bet365 has received more than 100 million users. It makes sense, as the user experience for Bet365 is incredibly easy and the betting options really have no limits for people looking to place their money on a wager. So, if you're interested in using them, don't hesitate in making a wager with Bet365 today.
How much is Bet365 founder Denise Coates worth?
With all the success of her company, readers out there surely want to know how much is Bet365 founder Denise Coates worth? Well, it's a figure that is downright head-turning, as Coates is indeed among the highest-paid executives on the planet. Just how much is she making for Bet365?
Well, it was recently revealed that Coates received a 65 percent increase in her compensation package from 2019 to 2020. In 2019, she was getting £277 million over in the United Kingdom, with that number jumping to £421 million for this past year. Again, this is simply an outrageous number, but it also speaks to the incredible amount of success she's seen with Bet365.
Since 2016, Coates' reported earnings are around £1.3 billion. Again, could you even imagine having this kind of money? It's not just her, though. As a whole, the Coates family is worth around £7 billion. Between Denise, her father Peter, brother John and others, they've seen Bet365 grow into a global powerhouse and they're seeing the rewards for that with all of the money they're making.
As things stand, Coates is far and wide the richest executive in the United Kingdom. It's been like this for several years now, as she continues to bring in an insane amount of money. You've got to give her credit where it's due. She saw the potential of betting on the internet and she ran with it. Because of this, she's bringing in more than £400 million a year? Simply unreal.
Coates family remains humble and often makes donations
While the Coates takes in record salaries each year, that doesn't mean they're immune to having to pay taxes. In 2020, it was reported that Denise, Peter and John paid £573 million in taxes alone, which was far and wide the most in the UK. Even with that, the Coates family remains humble and often makes donations to the less fortunate. This is truly the case with Denise, as she even has her own foundation.
The Denise Coates Foundation has been around for a while now, with the Bet365 founder always looking at different ways to help folks out. Each year, Denise gives out millions and millions of pounds to the less fortunate. Charitable work is something that will always be close to her. This was clear with the £10 million donations to the Royal Stoke University Hospital early on in 2020.
"The more grateful we feel, the more things we receive to feel grateful for," Coates famously said years ago. "The more loved we feel, the more love we receive. The more beautiful we feel, the more attractive we become."
As the years continue to pass by, Coates' foundation is expected to keep finding different causes to make an impact on. With all the money Bet365 brings in, she's of course not just going to sit on that dough and not do everything she can to make a big-time difference in various different communities. It's something close to her heart and she'll surely continue to make waves that countless folks will be able to appreciate.