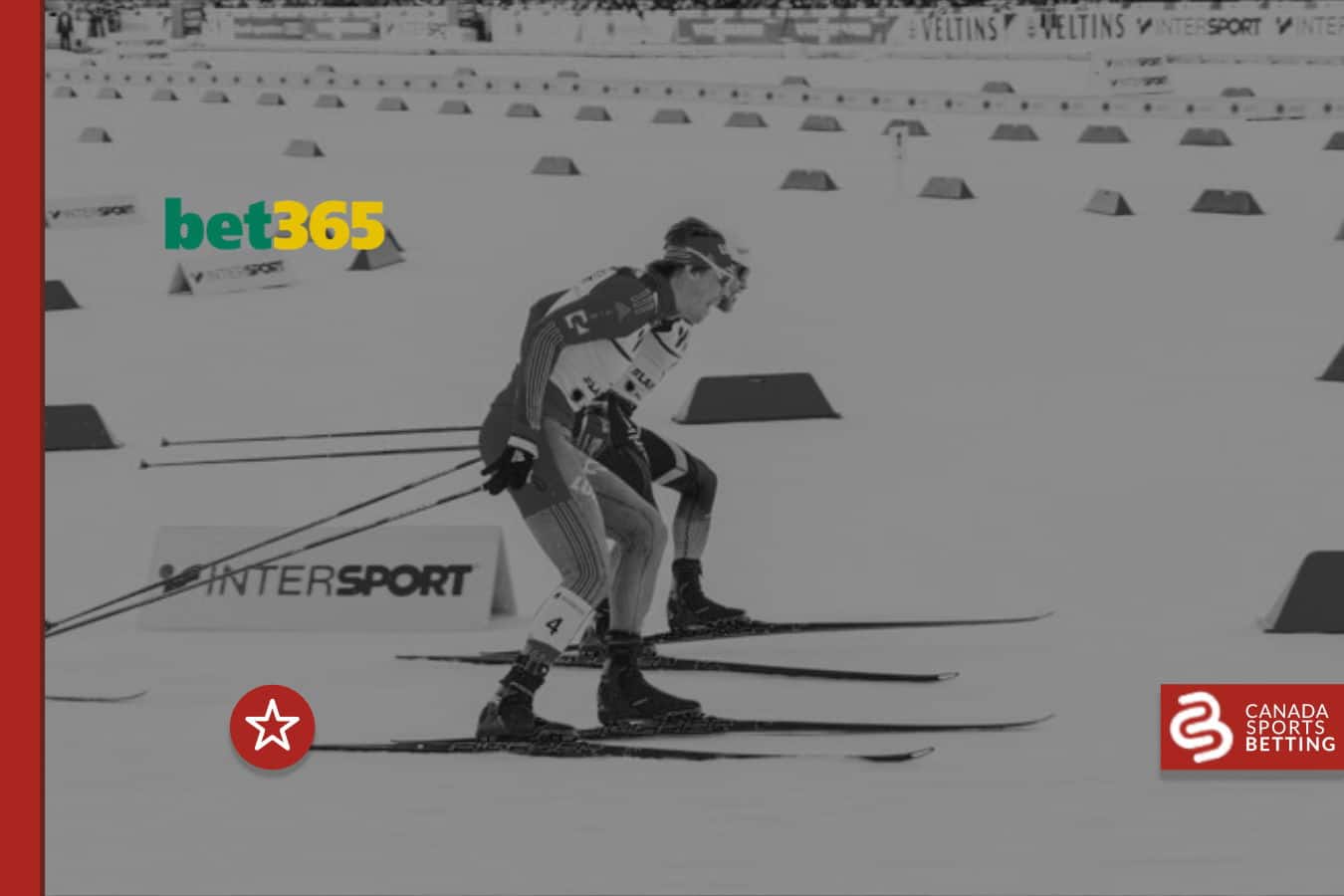 Some might view winter as a time to cocoon. Bet365 instead sees the coldest season as a part of the year when betting picks abound on winter sports. As the snow flies, there are those who head indoors, or for warmer climates. Then there are those who head for the slopes. It's the daredevils of the slopes, downhill skiers and ski jumpers, who intrigue both sports fans and sports bettors alike.
Bet365 offers an array of winter sports betting options
Betting lines are available on the downhill, slalom and cross-country skiing, as well as biathlon and ski jumping
When the snow falls, the best bets are on those who race to the slopes
There are people for whom winter is their pick of the seasons. At Bet365, they see the cold of winter as a chance to access some hot betting picks on the coolest of winter sports. For those who love to swish their way down a ski hill, there's nothing better than a fresh snowfall. For them, skiing is a vacation. To those who race on the alpine or nordic ski circuits, it's a vocation. These are world-class athletes, the best of the best in their chosen pursuits, and they are well worthy of a wager.
That's also how Bet365 views it. Bet365 offers betting lines on all of the elite winter sports that dominate Europe in the colder months of the year. Bettors can get wagering action on the downhill, slalom and giant slalom skiing.
There are also betting lines on the daredevils of the winter sports circuit, the ski jumpers who race down a ramp, soaring skyward as they catch air, seeking to stick the landing and earn a title.
The endurance test that is cross country skiing is also offered up for wagering purposes. Likewise, there are betting lines on the unique sport of biathlon, that rare competition combining cross country skiing and target shooting.
Alpine Skiing
Betting markets are offered at Bet365 on all three of the alpine skiing events – the downhill, the slalom and the giant slalom. There are winning margin wagers, in which betters place a wager on the difference that will be found on the clock between the first and second-place finisher.
A podium yes/no wager asks a bettor to identify whether or not a particular skier will or won't earn a podium finish in that week's competition. With event matchups, bettors make a call between two skiers as to which one they believe will record the faster time on that particular racecourse.
As well, there are outright wagers in which bettors are asked to pick the winner of each event, as well as having the option to choose to wager on an overall season champion.
In slalom racing, bettors can wager on which skier will be leading the competition after the first leg of the event.
Biathlon
Canadians became aware of the significance of the biathlon when Canada's Myriam Bedard won two gold medals in the event at the 1994 Lillehammer Winter Olympic Games. Bedard remains the only North American to win Olympic gold in the sport.
There are a variety of wagering opportunities when it comes to betting on biathlon at Bet365. There are outrights on who will win each race, as well as the season title. Bettors can place winning margin wagers.
There are options to bet on which athlete will lead the competition after the first shoot and after the first leg of relay events. Podium yes/no plays, as well as top-six finish calls, are other wagering choices. Another possibility is to play matchup wagering between two specific competitors in the event.
Cross Country Skiing
Outright wagering is available on each competition and on the overall season standings. There is match-up wagering available between skiers in individual events and countries in relay races.
Bettors can also get action on leg leaders in relay races and podium yes/no props for each race.
Ski Jumping
These Evel Knievel's of the ski hills aren't forgotten by Bet365.
The site offers winning points margin wagering on all of the season's ski jumping events.
How To Wager With Bet365
There are a number of leading online sports betting sites that will provide bettors with the chance to place a wager on sporting events or to try some games or play the slots in their online casino. Let's take a look at what Bet365 has to offer bettors at their site.
The signup bonus offer at Bet365 will net new players up to $200 in bet credits on their site. Simply open an account with Bet365 and then deposit $5 or more into the account. Bet365 will match the qualifying deposit in site bet credits once qualifying bets equal to the same value have been placed and settled, up to a maximum of $200.
Canadians who are 18 years of age or older and hold a valid email address, as well as a valid Canadian address, can sign up with Bet365. The only other requirement you'll need is access to a form of deposit and withdrawal that is accepted by Bet365. These would include Visas and Mastercard credit and debit cards, iDebit, bank wire transfer and the PaySafeCard.
Want to check out how Bet365 compares to other betting sites? See below the top sportsbooks where you can wager online and choose the best one for you: