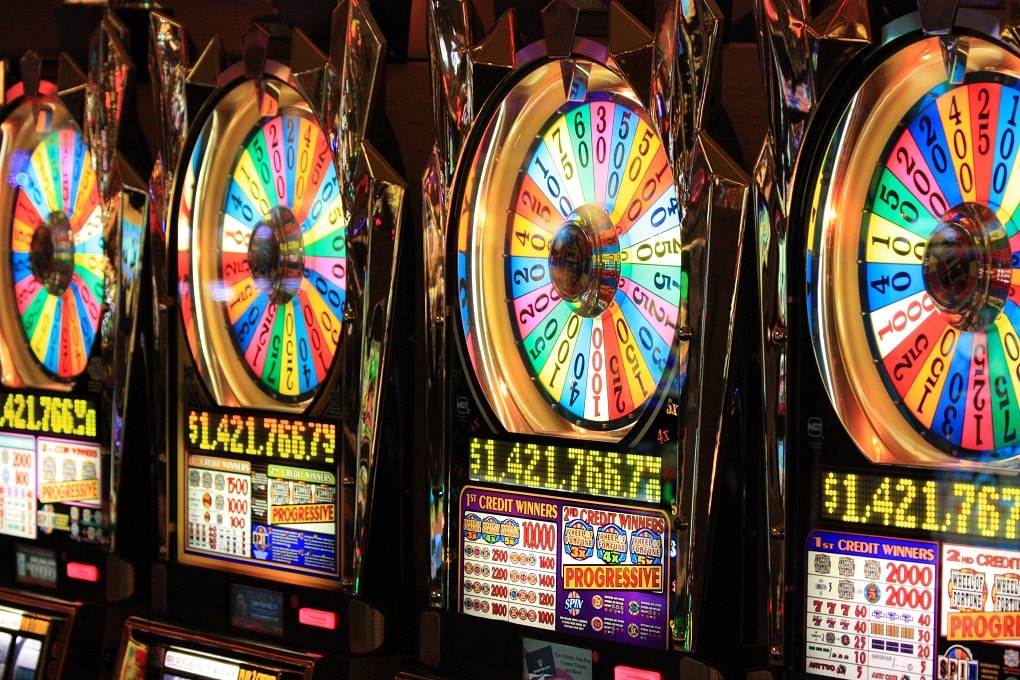 Slot games are a staple to any online casino and while most of them are fun and can pay out, the ten best slot games of 2020 are the cream of the crop. These slot games will dazzle, excite, and reward you for investing in them.
The best slot games of 2020 have two things in common: they pay well and they are lots of fun. These are some of the best paying online slot games and are available from the top online casinos for Canadians.
Top 10 Best Slot Games of 2020
In looking at the ten best slot games of 2020, we factored two major categories: how much players can win and how fun the game is to play. We leaned on the paying power of the slots hence why RTP (return to player), Paylines, and Jackpot factor heavily.
10. Thunderstruck 2
RTP: 96.89%
Reels: 5
Paylines: 243
Jackpot: NO
Provider: Microgaming
Thunderstruck 2 still ranks as one of Microgaming's finest creations. It released in 2013 as a sequel to Thunderstruck and this Norse mythology-themed game features a full stack of features from striking visuals to 5-reel 243 pay lines.
What keeps you hooked to Thunderstruck 2 is the accumulated payout. The longer you play, the more features you unlock. This is for you if you enjoy gaming for long periods and get a kick out of constantly acquiring rewards.
Check it out at Mr Green Casino.
PLAY ONLINE NOW
9. Immortal Romance
RTP: 96.89%
Reels: 5
Paylines: 243
Jackpot: NO
Provider: Microgaming
Another Microgaming classic, Immortal Romance is similar to Thunderstruck 2 in terms of its payout structure and features: you unlock more the more you keep playing. This would serve as a nice alternative to Thunderstruck 2 or vice versa.
Of course, what's different here is the theme. If you enjoy fantasy-themed gaming with a focus on vampires and romance, this is one game you can't miss at the 888 Casino and Betway Casino.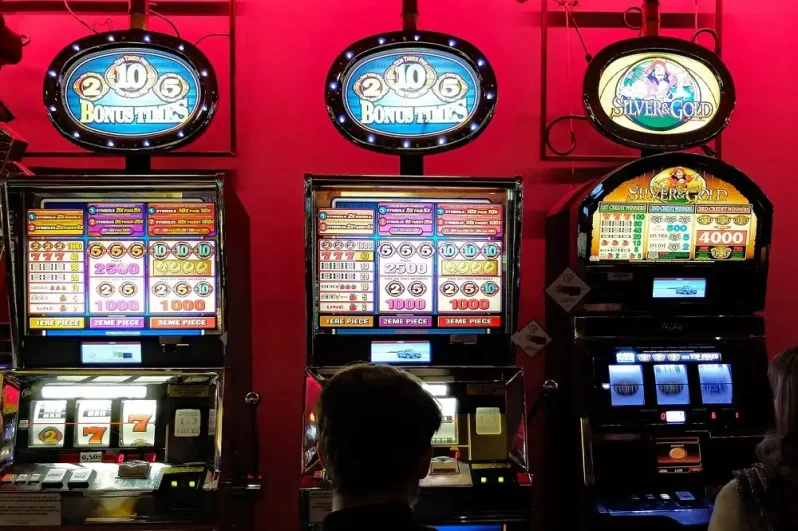 8. Retro Galaxy
RTP: 96.05%
Reels: 5
Paylines: 243
Jackpot: NO
Provider: Half Pixel Studio & Microgaming
Retro Galaxy throws it back to the 80s complete with spectacular graphics as brought to you by the combined powers of Half Pixel Studio and Microgaming. This slot is a high-risk high-reward slot similar to Gonzo's Quest with a maximum payout of 7,300x your stake.
The coolest retro slots game is available at 10Bet and features an 80s space/retro theme. If you're into synthwave or want to get hit by a blast of 80s nostalgia, this is your baby.
7. 9 Pots of Gold
RTP: 96.24%
Reels: 5
Paylines: 20
Jackpot: NO
Provider: Gameburger Studios & Microgaming
9 Pots of Gold is a medium-volatility slots game, which is a collaborative gem from Gameburger Studios and Microgaming. Like most Microgaming games, 9 Pots of Gold has striking visuals and a modern interface.
What sets this slot apart is its Pot Pays feature, which awards instant cash just by playing. This Leprechaun is a generous one and players looking for constant rewards with some risk should give this a shot.
This is available at 10Bet casino.
6. Jack and the Beanstalk
RTP: 96.30%
Reels: 5
Paylines: 20
Jackpot: NO
Provider: NetEnt
One of the most aptly-themed slot games, Jack and the Beanstalk is a feature-rich offering from NetEnt. It shares a generous free re-spin feature similar to Starburst meaning even casual players get plenty of opportunities to keep rolling.
This also bodes well for high rollers as there is a fair chance of walking away hitting 30x or 50x your investment. The 96.30% return rate is also steady making this one of the best all-around slots available.
MrGreen Casino and LeoVegas Casino have it.
5. Book of Dead
RTP: 96.21%
Reels: 5
Paylines: 10
Jackpot: YES
Provider: Play'n Go
This adventure-themed slot is one of Play'n Go's most popular creations. As a 5-reel 10-pay line video slot, Book of Dead is rich in the story (pun intended) and perfect for Indiana Jones or The Mummy fans. It also features up to 150 free spins.
Book of Dead has a solid RTP, low volatility, and plenty of free play opportunities making it one of the best slots games of 2020 for new players.
You can find it at MrGreen Casino.
4. Planet of the Apes
RTP: 96.33%
Reels: 5
Paylines: 20
Jackpot: NO
Provider: NetEnt
NetEnt turns a blockbuster trilogy into a winning slots game. Featured in this slot are all three movies from the latest trilogy divided into a 5-reel, 20-pay line slot. This game not only captures the trilogy's feel but also features a nice set of rewards for players including bonus games.
Planet of the Apes packs a lot of value and is great for all types of players from beginners to experienced players looking for a challenge. Find this game at 10Bet casino.
3. Mega Moolah
RTP: 94%
Reels: 5
Paylines: 25
Jackpot: YES
Provider: Microgaming
Mega Moolah has been a fan favourite since its debut thanks to solid 94% RTP and penchant for turning average folk into overnight millionaires as shown by this video of a 26-year-old British soldier who won a whopping £13.2 million.
This is Microgaming's masterpiece and its animal-themed interface makes it even more fan-friendly. If you're feeling lucky and enjoy taking a virtual trip to the Safari, head to Bet365 Casino, Mr Green
2. Starburst
RTP: 96.10%
Reels: 5
Paylines: 10
Jackpot: NO
Provider: NetEnt
The most popular slots game is essentially the Candy Crush of slots gaming and is easily accessible with its classic feel. But it is also visually arresting and its free re-spins feature keeps players locked in.
Like the candy, Starburst lacks any innovative features but it does what it's supposed to do stunningly well: it catches your attention, rewards you the more you play it and has a decent payout rate. Once you play Starburst, you'll be hooked.
You can find it at Bet365 Casino.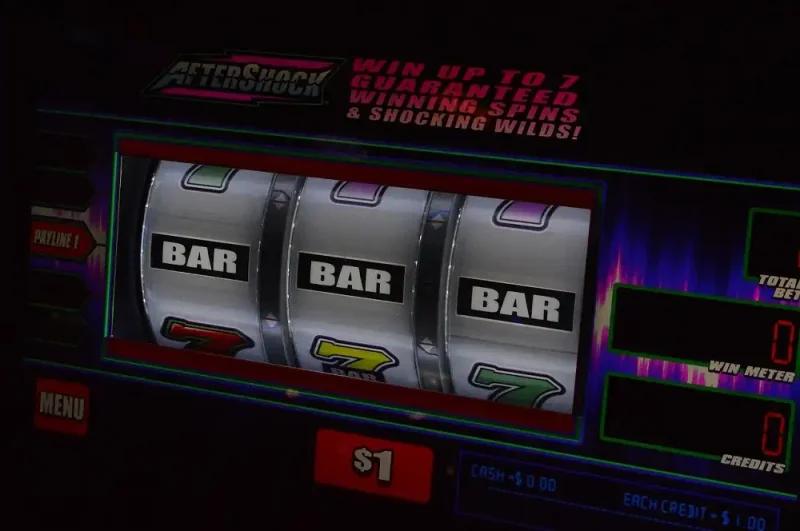 1. Gonzo's Quest
RTP: 96.23%
Reels: 5
Paylines: 20
Jackpot: NO
Provider: NetEnt
Gonzo's Quest takes the top stop as one of the best slot games for 2020. What makes it stand out is its volatility. Gonzo's Quest has a high variance level meaning, despite the 96% RTP, players can expect to either lose a lot or win a lot.
As one of the best slot games of 2020, Gonzo's Quest has daring gameplay, wild 3D animations, and was one of the first to feature the Avalanche feature to replace the spinning reels. This is one of the most addictive slot games and is the epitome of "no risk no reward."
Find Gonzo's Quest from the top online casinos namely Betway casino.