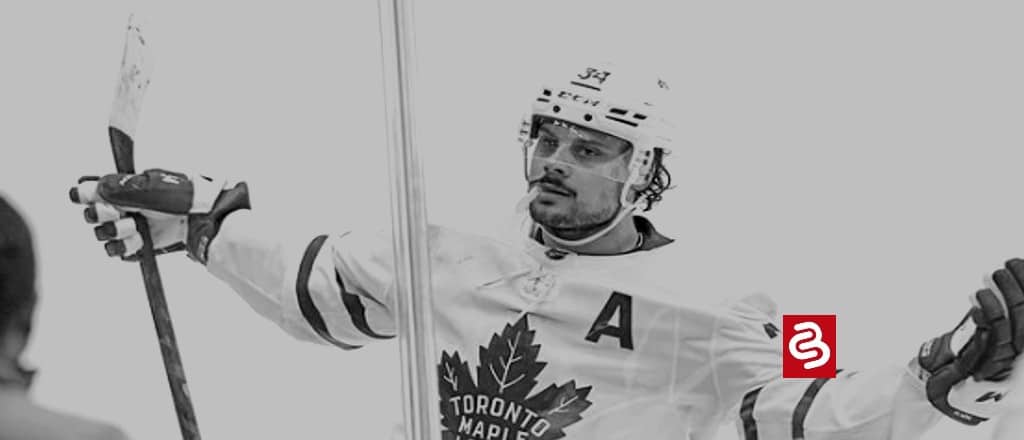 From the start of changes for Canadian sports betting, the Ontario sports betting market has taken over with a tremendous storm. This has all been positive to see and people are fired up over things across the globe. With that said, it's important to remember that the Ontario sports betting consumer differs from Americans in several ways. This isn't going to change anytime soon.
One of the main things to keep in mind here is that people are always going to check out the NHL odds with a fury. While American football is always going to be king south of the border, Canada and its people are always going to be the most passionate about hockey. That's especially the case with so much talent across the country. That's tough to match.
For Ontario specifically, people are always going to be big fans of the Toronto Maple Leafs. Fans are going to be checking out their odds consistently and look to make some money off their favorite team. Toronto has a loaded roster and they have a rich hockey history. This only makes things even better for the people who like betting on them. Toronto really is a fun team to watch.
With the Maple Leafs in the middle of a really great season too, people will be checking out the Stanley Cup odds with a passion to see where this team stands. The Maple Leafs currently hold strong odds, as they're only behind Colorado, Florida, Calgary and Tampa Bay, while they're even with Carolina as well. This team is going to be ready to make plenty of noise and fans will be watching closely.
Other sports are on the rise in Ontario as well
One important thing to remember is that other sports are on the rise in Ontario as well. According to a report, both rugby and curling, in addition to hockey, are becoming quite popular for sports bettors in the province. This is exciting news for all the sportsbooks out there too, as it's showing that people in Ontario are quite versatile with their sports bets and they're not just going to zone in on one.
This is beneficial because it will ultimately lead to more bets being placed. This will only result for more traffic for the sportsbooks, including newly licensed in Ontario Bet 365, as they see more and more people check out the different odds for sports. The fact that rugby and curling is also unique, as you don't see that being bet on in the United States with consistency. This is different for Canadians, though.
"Rugby is a big sport now in British Columbia and rugby is starting to grow in Ontario as well because there's an MLR [Major League Rugby] team called the Toronto Arrows," VP of Content and Marketing at theScore Aubrey Levy said in a recent interview. "There's really subtle difference to what Canadians sports fans engage with across the country. It's not just a big paintbrush with a maple leaf."
Again, that versatility that we mentioned for betting is going to pay big dividends for the sportsbooks and the Ontario sports betting market as a whole. These are exciting times for the bettors and the different companies who have launched their online betting operations in the region. Less than a month in, the results have been great to see and more exciting news surely could be on the way.
MLB and NBA bets will still be strong for Ontario as a whole
Lastly, it's important to remember that MLB and NBA bets will still be strong for Ontario as whole, plus the NFL. While these sports may not be close to the popularity level as the NHL, these sports teams in Toronto are always going to draw in so much attention. As we've mentioned multiple times on CanadaSportsBetting, the Blue Jays and Raptors have a strong following.
With the Raptors, the team's backs are against the wall going up against the 76ers in the NBA playoffs, but that doesn't mean all hope is lost. Toronto could still surprise some folks – and people have been betting on them all month. For the NBA Finals, you can expect plenty of bets to come in through Canada and Ontario as well, as this part of the campaign is thrilling to watch.
As for the action on the diamond, Toronto has what it takes to make this a special season. The Blue Jays are ripe for a big year, as they hold strong World Series odds and they're also the favorites to win the AL East. Toronto holding the advantage over the New York Yankees and Boston Red Sox isn't something people are used to seeing, but that's exactly how things are looking right now.
As the season progresses for the Blue Jays, you can expect so many wagers to be completed here. The sluggers and pitching staff will keep drawing folks in. The kind of action may not match the bets you see in the NHL for the Maple Leafs, but it'll still be something to watch closely.