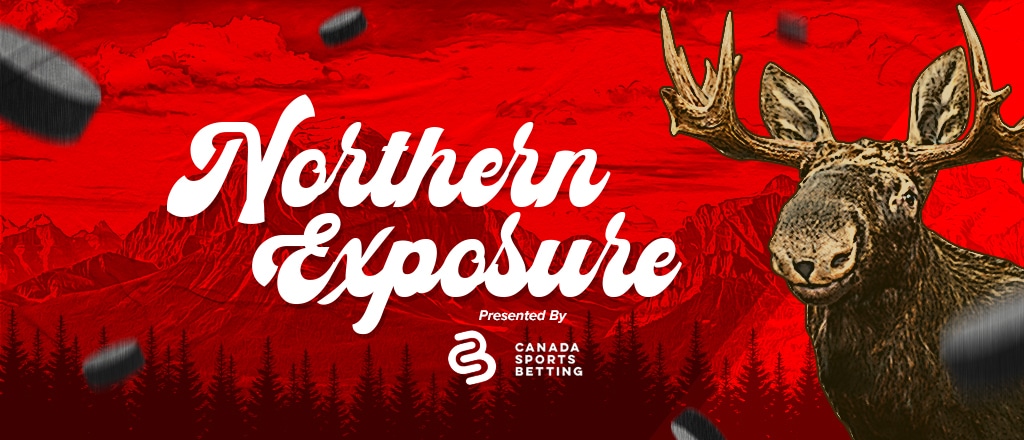 Each week, Canada Sports Betting recaps all the top sports betting and iGaming news in Canada, highlights the event of the week, and takes a look ahead at some of the most intriguing games to bet on over the weekend.
Our top sports stories this week
Event of the week
NHL Playoffs
It's going to be a huge Friday night for Canadian hockey fans.
Both the Toronto Maple Leafs and Edmonton Oilers will be in action as they continue their quests to advance to their respective conference finals.
Toronto avoided being swept by the Florida Panthers on Wednesday with a 2-1 victory to send the series back to Canada for Game 5. The Maple Leafs are +341 to win the series at Sports Interaction and -182 on the moneyline to win at home on Friday and extend the series.
Edmonton skated to a dominant 4-1 win over Vegas on Wednesday to pull even at two game apiece in its series with the Golden Knights. The Oilers are -164 to win the best-of-seven series and -136 road favourites in Game 5.
Here are the NHL Stanley Cup outright odds courtesy of Sports Interaction:
| | |
| --- | --- |
| Team | Odds |
| Carolina Hurricanes | +293 |
| Edmonton Oilers | +364 |
| Florida Panthers | +486 |
| Dallas Stars | +616 |
| Vegas Golden Knights | +622 |
| Toronto Maple Leafs | +1271 |
| Seattle Kraken | +1553 |
| New Jersey Devils | +2004 |
GeoComply Acquires OneComply
Vancouver-based GeoComply, which provides fraud prevention and cybersecurity solutions that detect location fraud and help verify a user's true digital identity, acquired another Vancouver-based company, OneComply Inc., a provider of solutions that assist companies operating in regulated markets to manage their personal corporate licensing obligations, on Monday.
The terms of the transaction were not disclosed by either party.
GeoComply already assists private operators in meeting their geolocation requirements set by iGaming industry regulators, but OneComply's platform will help streamline the overall compliance process for operators in North American markets.
"From our first interactions with OneComply, we have been excited about the opportunity to welcome them into the GeoComply family, and it gives me great pleasure to have completed that process," GeoComply Co-Founder and CEO Anna Sainsbury said in a press release. "Licensing organizations and key individuals is necessary but can be a painful process for any entity working in regulated industries such as gaming or fintech. As an existing OneComply customer, we know just how much OneComply eases that pain, not just for us but also for the regulators administering the process."
GeoComply's tracking software is active on over 400 million devices and the company analyzes over a billion transactions every single month. BetMGM, DraftKings, and FanDuel, are just some of the operators currently using GeoComply's technology.
Workers at Casino Woodbine locked out
Nearly 1,000 employees at Casino Woodbine, which is located just north of Toronto, Ontario, have been locked out by their employer since Monday.
Workers, who are represented by the Public Service Alliance of Canada, are picketing outside of the venue after rejecting a new contract offer from One Toronto Gaming last week.
Workers want more full-time positions, as the current workplace consists of 60% part-time workers, and more guaranteed part-time hours. The group is also advocating for a better sick leave plan.
Casino Woodbine is operated by Great Canadian Entertainment, which operates 25 gaming, entertainment, and hospitality destinations across Canada.
"You may have heard Casino Woodbine is involved in a labour dispute with PSAC that may cause delays or impact some amenities during your visit," Casino Woodbine tweeted earlier this week. "All Great Canadian Rewards destinations in the GTA continue to operate 24/7. We thank you for your patience & support during these times."
A new $1 billion casino resort is currently being built on the property as an extension and is set to open this summer.
The casino's sportsbook is open and taking wagers despite the lockout.
Paysafe launches upgraded Skrill digital wallet in Ontario
And some more news from an iGaming industry supplier this week.
Paysafe, a market leading payments solution platform provider, announced Wednesday the launch of its upgraded Skrill digital wallet for online betting in the province of Ontario.
This will allow iGaming players in the province to instantly fund wagers and effortlessly cash out their winnings using a digital wallet. Players can use Skrill to deposit into multiple sportsbook accounts via online bank transfer.
Recent research conducted by Paysafe concluded that 73% of Ontario's sports bettors have deposited at sportsbooks using a digital wallet for transactional security and speed.
The upgraded wallet is already being used in 26 American iGaming jurisdictions where Paysafe supports private operators.
"Since we first rolled-out the new Skrill in the U.S. two years ago, we feel it's been a game changer for the payments experience of American players," said Zak Cutler, president of global gaming at Paysafe, in a press release. "We expect the upgraded wallet to be just as well received north of the border, with Skrill giving Ontarian operators a competitive edge when it comes to acquiring and retaining their customers."