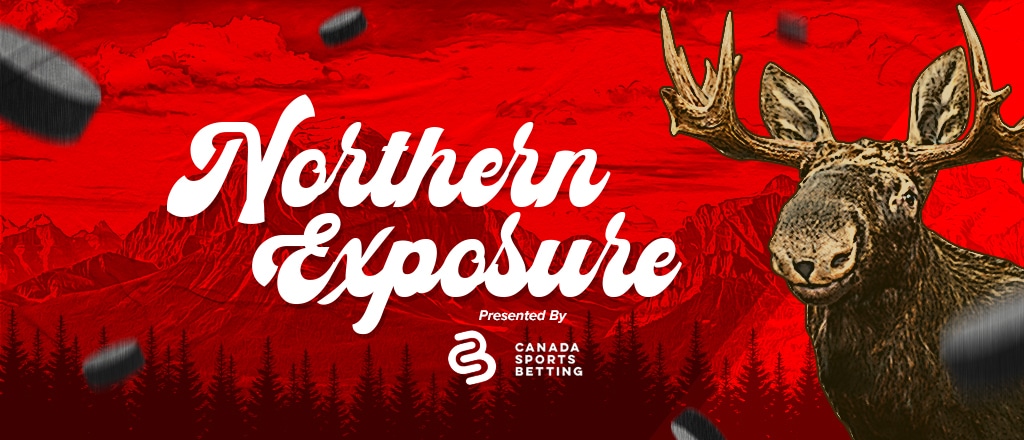 Each week, Canada Sports Betting recaps all the top sports betting and iGaming news in Canada, highlights the event of the week, and takes a look ahead at some of the most intriguing games to bet on over the weekend.
Our top sports stories this week
Event of the week
March Madness – Final Four – Saturday, April 1
March Madness is truly living up to its name this year with upset after upset destroying everyone's brackets and bankrolls.
Well, the Madness continues on Saturday with two unlikely matchups in the Final Four. No. 9 Florida Atlantic University will take on No. 5 San Diego State (-2, 131.5) at 6:09 p.m. ET, and that game will be followed by No. 5 Miami-Florida and No. 4 Connecticut (-5.5, 149.5) at 8:49 p.m. ET.
Connecticut (-115) is now the favourite to win the NCAA Tournament at bet365, followed by San Diego State (+375), Miami-Florida (+450), and Florida Atlantic (+550).
The NCAA championship game will be played on Monday, April 3 at 9:20 p.m. ET.
NFL owners vote to allow sportsbooks in stadiums
NFL owners have voted to allow in-stadium retail sportsbooks to operate on game days, according to a report from Sports Handle's Matt Rybaltowski.
The vote occurred Monday at the NFL owners' meetings in Scottsdale, Arizona, and the final results of the vote have not yet been made public.
Although this change has no repercussions for Canada, which doesn't have an NFL team, it will impact the Fanatics Sportsbook at FedEx Field, home of the Washington Commanders. Currently, this is the only operational retail sportsbook inside of a NFL stadium.
Only states with legalized sports betting will have the option of running an on-site sportsbook in the future. Sports betting is only legal in 17 states that have NFL teams as of Thursday afternoon. For all of the Buffalo Bills and Detroit Lions fans/bettors in Ontario: New York and Michigan are legal sports betting states and there could potentially be on-site sportsbooks opened at Orchard Park and Ford Field in the future.
John Gibbons parners with SIA
Former Toronto Blue Jays manager John Gibbons is teaming up with Sports Interaction.
Gibbons will be giving weekly takes on Major League Baseball and the Toronto Blue Jays. In his inaugural chat with SIA, Gibbons offered his two cents on who he thinks will win some of the yearly awards (spoiler: He's big on some Toronto players).
Gibbons won the World Series as a player with the Kansas City Royals in 1986 and had two managerial stints with the Blue Jays (2004-2008, 2013-2018.
The 60-year-old also stars in a baseball podcast called "The Gibby Show" alongside podcaster and author John Arezzi that breaks down each week in baseball.
Gibbons had several heated confrontations with his players while managing for the Blue Jays, but he was also lauded for his laid back and fun-loving personality. One of my personal favourite John Gibbons moments was when he responded to a poll that ranked him as the least attractive manager in baseball at the time.
Bettors frustrated with Coolbet Canada
Several months after being lauded for how it handled its transition from the grey to white market in Ontario, Coolbet Canada appears to be dropping the ball with its customers as it exits the new regulated market.
The operator announced earlier this month that its Ontario operations would shutter. All deposit options were turned off on March 21, and the sportsbook and online casino platforms were shut down one day later. The site and mobile app will officially be inaccessible in Ontario on April 3. Coolbet said any pending bets will be voided and refunded.
The timing of the announcement was particularly concerning for NCAA Tournament bettors who had already placed futures wagers.
No harm, no foul, in this particular case as Alabama was eventually upset and knocked out of the tournament. But at the time of the tweet, Alabama was one of the frontrunners to win it all. Having the bet refunded could've potentially cost the bettor "a couple K" according to a later tweet.
A request was sent to the operator for an explanation on its decision to void and refund futures bets, but Canada Sports Betting had not received a reply at the time of publish.
This isn't the first time bettors in Ontario have had to deal with futures markets being refunded. The exact same scenario played out when grey market operators, like bet365, transitioned to the regulated market last year. Under its newly regulated status, any grey market operator that intended to join the market had to settle in advance any futures bets that extended past April 3 (one day before the launch date) with its customers in Ontario. Bet365 elected to void the original stake amount and return withdrawable funds to players on the site to comply with new regulations.
The fact that this is still a player protection issue should be concerning for provincial regulators, like the Alcohol and Gaming Commission of Ontario and iGaming Ontario.
Many industry stakeholders expect consoliation in the Ontario market, which now hosts over 40 different operators for iGaming, so this issue is bound to present itself again and again as operators inevitably exit the market for various reasons in the future until it's addressed.
March Madness a hit at OLG
We don't have any specific data on how popular the NCAA Tournament has been to this point with Ontario's bettors across all of the operators live in the province, but the Ontario Lottery and Gaming Corporation did release some March Madness insights from its PROLINE and PROLINE + platforms earlier this week.
(4) Connecticut vs (3) Gonzaga – 55% of PROLINE customers picked UConn to win the game however just 36% had the Huskies to cover the -2.5 spread.
(9) FAU vs (3) Kansas St – 77% of customers had FAU +3.5 points however just 23% had the Owls to actually win the game.
(5) Miami vs (2) Texas – 58% of PROLINE customers had Miami +3.5 points while 46% had Hurricanes to win the game.
With all of the top seeds eliminated, (4) Connecticut (-132) is now the betting favourite, taking 8.5% of all wagers on the Tournament Winner outright.
An OLG spokesperson also confirmed two of the top five betting events at the sportsbook for the week ending March 26 were NCAA games (Connecticut vs. Gonzaga and Miami vs. Texas). The other three top events were all NHL games that surprisingly didn't involve the hometown Maple Leafs (Arizona Coyotes vs. Edmonton Oilers, San Jose Sharks vs. Edmonton Oilers, and Pittsburgh Penguins vs Colorado Avalanche).
With the NHL and NBA regular seasons in the home stretch, it's interesting to see Ontario's bettors are still engaged with the NCAA Tournament. Because OLG only operates in Ontario, the sportsbook is a terrific gauge of the local sports betting interests.