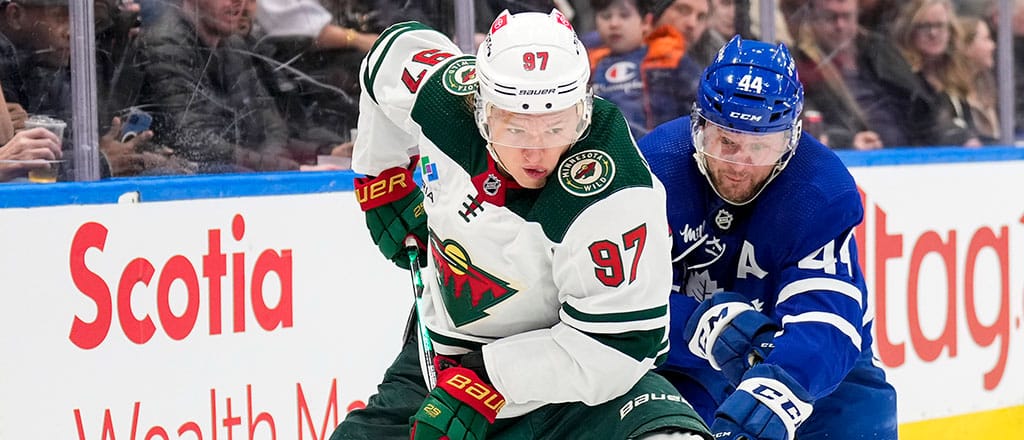 After a back-and-forth, adventurous season opener against the Montreal Canadiens, the Toronto Maple Leafs return to the ice with a few days rest and the Minnesota Wild in their sights. The Western Conference team may be the furthest thing from a rival, and ceding points to them would not cause much damage, but a strong start to the season is an important tone-setter, so the pressure will still be there to win like it were a divisional opponent.
Bet on Maple Leafs vs. Wild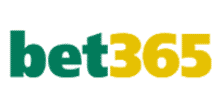 TOR -165
MIN +145
As will be the case for most of the games this season, Toronto comes in as a pretty solid favourite, with the moneyline at bet365 sitting at -165 at the time of publication. Also, If you're looking for information on other Canadian NHL games this weekend, don't forget to check out our latest HNIC Coast to Coast column!
Maple Leafs vs. Wild odds
All odds courtesy of

About the Maple Leafs (1-0 SU, 0-1 ATS, 1-0 o/u)
As mentioned in the intro, the Maple Leafs skated away from their season opener with a win over the Montreal Canadiens, though they really didn't make it easy on themselves. Jake Evans put the Habs on top just three minutes into the first period, scoring on a breakaway when TJ Brodie tripped over himself on the line, and Alex Newhook widened the gap early in the second. Montreal appeared to make it 3-0, but after that tally was disallowed for a reviewed offside, Toronto took over for a while, scoring three unanswered goals without the Canadiens even taking a shot. Montreal did respond with three unanswered in the front half of the first, putting the Leafs in a bad spot, but Auston Matthews scored two with the Toronto goalie pulled to give himself an opening night hat trick and send the game to OT. It eventually went to a shootout, where Mitch Marner scored the lone goal.
While the game showed long stretches of dominance for the Leafs and an early glimmer of what could be another MVP-caliber year from Matthews, there were too many broken plays from poor passing and decision-making for many people's comfort, and it nearly cost them. You also hope for more from Ilya Samsonov, who gets a chance at redemption tonight.
About the Wild (1-0 SU, 1-0 ATS, 0-1 o/u)
The Wild are in an interesting spot in their competitive window, officially now at the peak of the "the Suter and Parise buyouts are costing us HOW much?" phase while still maintaining a pretty good record despite similar damage last season. Kirill Kaprizov hitting his prime certainly helps with this, as does the emergence of Matthew Boldy, though the latter's raise this summer further tightened the screws on the depths of the roster.
The good news for them, though, is they'll be fine as long as Filip Gustavsson remains invincible. The 25-year-old was perfect against the Panthers in his debut, stopping all 41 shots and allowing the Wild to get two points out of a game where they were outshot by nearly double. Brock Faber put them up seven minutes into the first period and Joel Eriksson Ek picked up some insurance midway through the game, and in what looked to be a throwback to the Wild of the Jacques Lemaire era, that ended up being enough. They'll be looking to muster more than 21 pucks to the net tonight, though, so the Leafs should be ready for a more inspired effort.
Last Matchup
The Maple Leafs faced Minnesota twice last season, and both were closely fought battles that saw Toronto come out on top. The most recent of the two came on February 24th, in a game where there were just three goals, three penalties, and 46 combined shots on goal – meaning there were probably about three people who didn't fall asleep at some point. No one was asleep when William Nylander lit the lamp in overtime, though, which gave the Leafs a victory in their lone home game in an eight-game stretch.
Projected Lineups
Toronto Maple Leafs
Minnesota Wild
Forwards
Tyler Bertuzzi – Auston Matthews – Mitch Marner
Max Domi – John Tavares – William Nylander
Matthew Knies – Fraser Minten – Calle Jarnkrok
Noah Gregor – David Kampf – Ryan Reaves

Defence
Morgan Rielly – TJ Brodie
Jake McCabe – John Klingberg
Mark Giordano – Timothy Liljegren

Starting In Goal
Ilya Samsonov
(2023/24: 1-0-0, 0.792 SV%, 4.83 GAA)
Forwards
Kirill Kaprizov – Ryan Hartman – Mats Zuccarello
Marcus Johansson – Joel Eriksson Ek – Matthew Boldy
Marcus Foligno – Marco Rossi – Frederick Gaudreau
Patrick Maroon – Connor DeWar – Brandon Duhaime

Defence
Jonas Brodin – Brock Faber
Jacob Middleton – Alex Goligoski
Jon Merrill – Calen Addison

Starting In Goal
Filip Gustavsson
(2023/24: 1-0-0, 1.000 SV%, 0.00 GAA)
As it stands, don't expect much change from either team in their lineups compared to their season opener. There are some fun return stories baked into this one – John Klingberg and Ryan Reaves are facing Minnesota for the first time since playing for them down the stretch last year, and Patrick Maroon was a frequent enemy in Toronto's series against the Tampa Bay Lightning last year.
"Any Other Goal Scorer" to score first in TOR/MIN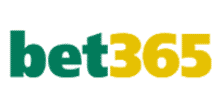 +400
Key Injuries
Toronto's injury status remains the same as last game, with Conor Timmins still week-to-week. Minnesota will be without Jared Spurgeon, who is week-to-week with his own upper-body injury – a huge blow to their early-season makeup.
Betting trends
Toronto fares pretty well against Minnesota historically, winning all of their last 3 matchups, 4 of their last 5, and 7 of their last 10. Generally, the puckline tends to line up with this, though the goals totals sit at 4-4-2 in their last 10.
The Leafs are struggling with the puck line right now, going 0-5 against it in their last five. Almost all of that comes from last year's playoffs, though, so your mileage may vary with how you want to approach that.
Similar goes for the Wild. They've failed to hit the goals over in their last three games, but two of them are their final two playoff games against Dallas last season.
Player prop trends
It remains very difficult to glean trends at this stage of the season, with only one game a piece to work with. If you're a shot props person, you're probably pretty happy with the first games of Matthews (8) Nylander (5), Bertuzzi (5), Tavares (3), and, uh, Noah Gregor (4) on Toronto's end, and Kaprizov's (4) on Minnesota's end.
Beyond that, you're largely just going off of who produced last year. That's your Core 4 (Matthews, Marner, Nylander, Tavares), Morgan Rielly, and maybe Tyler Bertuzzi for Toronto, and it's players like Kaprizov, Zuccarello, Boldy, and Eriksson Ek for Minnesota. Unfortunately, you'll mostly be going by feel for the first week or two here.
Wagers to consider
You know how I mentioned that Klingberg, Reaves, and Maroon have some narrative arcs going into tonight's game? Well, none of them have goal props at bet365 tonight. That means they all fall under "any other goal scorer", which sits at +400 to score first right now. That also gets you a few other names, like Fraser Minten, who is chasing the first of his career. This one's too fun to skip out on.
Bet365 has a promotion tonight for an extra 30% return on a same-game parlay in this game. You can create your own with at least three legs, or you can use one of their premade ones for some extra boost. For me, the most interesting pre-made has both teams scoring two goals, and both Kirill Kaprizov and John Tavares scoring, at +550 (up from +500).
If you don't want to go for the parlay, I still feel that this will be a pretty adventurous night for Kaprizov. Look to his anytime goals (+100) and shots on goal over (3.5, -130) as quality options.
Tyler Bertuzzi burst out of the gate with five shots on goal on Wednesday, showing a nose for opportunity with his new linemates. His line for tonight sits at just 2.5. The over at +100 is pretty enticing, given that start and his average of 2.43 a game over the past two years.