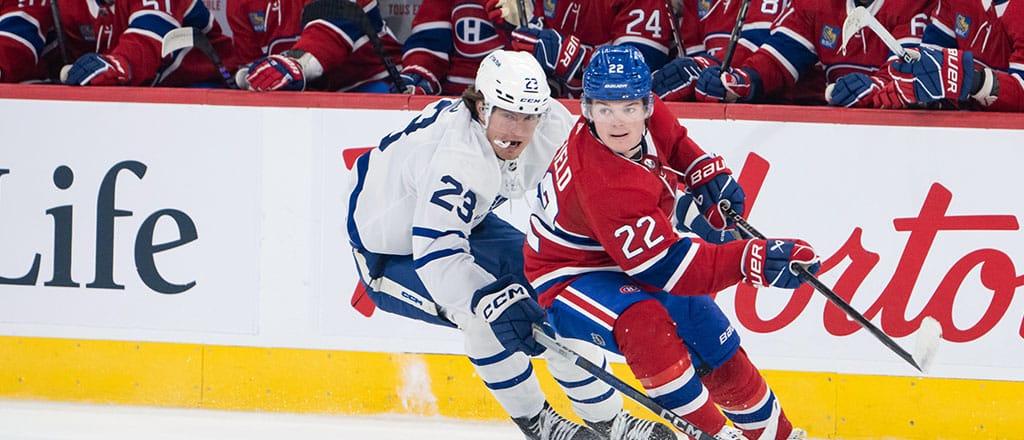 The National Hockey League returned to action tonight with three exciting games – the Tampa Bay Lightning defeated the Nashville Predators in the season opener, Connor Bedard got his first point in a Chicago Blackhawks win over Sidney Crosby and the Pittsburgh Penguins, and the Vegas Golden Knights paired their Stanley Cup banner raising with a 4-1 victory over the Seattle Kraken.
But now, it's time for hockey to return to the centre of the universe, as the Toronto Maple Leafs host the Montreal Canadiens to kick off their season.
Bet on Maple Leafs vs. Canadiens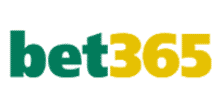 TOR -300
MTL +240
The classic rivalry is one of six games on the docket tonight, but surely the one that will get the most attention. Let's dive in!
Maple Leafs vs. Canadiens odds
All odds courtesy of

About the Maple Leafs
With a new season comes new hope, or if you're in Toronto, new nervous energy. The Maple Leafs have tweaked their front office, reworked their secondary talent layer, locked up their franchise player, and now march ahead to a new year following their best in recent memory. So is there excitement? Eh, sort of. Hope is still high that this group can build on what they've built up, but it has never felt more obvious that if things don't work out, the end for this group as we know it is near.
That's tomorrow's problem though. For now, you can only take it a day at a time, and that starts with tonight's game. Newcomers Max Domi and Tyler Bertuzzi have earned spots on the left wings of the top two lines, Fraser Minten will make his for-real NHL debut, and Matthew Knies will begin what many hope to be an exciting rookie season. Ryan Reaves will likely cause some commotion, and all eyes are on John Klingberg to see both if he can fit into this new lineup, and if the injury that nagged him in the preseason is old news.
About the Canadiens
Montreal comes into this year with little to no expectations – our own projections have them as probable to clear their total points line, but not get much further than the basement. And that's okay! GM Kent Hughes and the rest of his staff are continuing to look towards amassing assets, waiting for the right moment to make an extended run at contention.
Looking at their forward group, there's good reason to think this is going to be a more fun team to watch than they were last year. This is a team whose skilled players missed a lot of time. Cole Caufield missed 36 games, Josh Anderson 13. Kirby Dach was out for 24, Juraj Slafkovsky 43. Sean Monahan missed 57, Brendan Gallagher 45. You get the idea – there's talent here that didn't get to play a lot of hockey. The blue line and goaltending leaves a lot to be desired, which is good if you want to lose games while still not being a drag to watch for six months, and also an area that could see some internal improvement depending on the growth that Kaiden Guhle, Arber Xhekaj, and Jordan Harris show throughout the year.
Last Matchup
While Toronto usually has a tougher-than-expected time with Montreal even in their recent middling to outright rebuilding forms, their last two games against the Bleu, Blanc et Rouge were a bit closer to cruise control. The last matchup came in Game 79 of Toronto's season last year, and it was a rout. Toronto picked up four power-play goals to go with three at even strength and carried home a confidence-boosting 7-1 win. Johnathan Kovacevic scored Montreal's lone goal.
Projected Lineups
Toronto Maple Leafs
Montreal Canadiens
Forwards
Tyler Bertuzzi – Auston Matthews – Mitch Marner
Max Domi – John Tavares – William Nylander
Matthew Knies – Fraser Minten – Calle Jarnkrok
Noah Gregor – David Kampf – Ryan Reaves

Defence
Morgan Rielly – TJ Brodie
Jake McCabe – John Klingberg
Mark Giordano – Timothy Liljegren

Starting In Goal
Ilya Samsonov
(2023: 27-10-5, 0.919 SV%, 2.33 GAA)
Forwards
Cole Caufield – Nick Suzuki – Josh Anderson
Alex Newhook – Kirby Dach – Juraj Slafkovsky
Tanner Pearson – Sean Monahan – Brendan Gallagher
Rafael Harvey-Pinard – Jake Evans – Jesse Ylonen

Defence
Michael Matheson – David Savard
Kaiden Guhle – Johnathan Kovacevic
Jordan Harris – Arber Xhekaj

Starting In Goal
Jake Allen
(2023: 15-24-3, 0.891 SV%, 3.55 GAA)
Not a lot of surprise here, as both teams have mostly healthy lineups for the first time in a while. As mentioned above, the Montreal forward group looks pretty good for a team that one expects to be on the bottom end of the standings this year, so this could be a higher-scoring game than expected if the blue lines and goaltenders aren't sharp. It might be worth keeping an eye on that 6.5 total (-120 for the over).
Maple Leafs to score over 2.5 goals (Super Boost)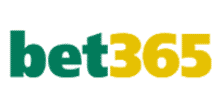 +100
Key Injuries
Montreal remains without Christian Dvorak, who is still recovering from knee surgery that he underwent in March. He's not expected to be back until at least November. On Toronto's end, we got confirmation that Matt Murray is likely done as a Leaf earlier this week, with bilateral hip surgery taking him out for six-to-eight months. Conor Timmins is the team's lone imminent injury, considered week-to-week after a lower-body injury suffered in the preseason.
Team Streaks & Betting Trends
Trying to pull trends out of the opening weeks of the season is always a little tricky since you rely on the previous season's rosters and momentum. With that said, the head-to-head trends courtesy of our friends at Scores and Odds can paint an interesting picture.
In the last 10 games of this rivalry, Toronto is 4-6 straight up, 2-8 against the puckline, and 2-7 over/under on total goals. As mentioned before, the Leafs had two strong showings against the Canadiens to wrap up last year, but the Habs historically play them tight.
When Toronto hosts, the results are a bit better. Toronto is 7-3 straight up, 4-6 against the puckline, and 4-6 o/u on total goals in their last 10.
In terms of their fuller bodies of work, Montreal is 3-7 in its last 10 but 5-5 against the puckline. It should be noted though that basement teams tend to be more competitive later in the season, as top opponents begin to dial things down to stay healthy for the playoffs. Toronto is the opposite – 5-5 straight up and 3-7 against the puckline, with a lot of the latter damage coming from the Panthers playoff series.
Player Streaks & Prop Trends
Similar to the above, it's hard to glean much from the previous year, or even the preseason, as players are mostly just trying to catch rhythms in exhibition action and are playing on fractured rosters against other fractured rosters. If you want to carry momentum from the playoffs, though, no player produced more for the Leafs in the last 10 games of last year than Morgan Rielly, who picked up 12 points.
On the goals and shots end, your player is Auston Matthews. Even with a cold spell towards the end and a stick that wasn't firing with the same pinpoint accuracy as usual, he had the team's most goals (five) and shots (47) in those final 10 games.
Three players who closed out last year well for Montreal were Nick Suzuki (4G 5A 9PTS in the final 10 games), Jake Evans (0G 8A) and Rafael Harvey-Pinard (5G 1A in his final six games). Evans and Harvey-Pinard will be playing in lower-minute roles tonight, so Suzuki is likely the man of interest here.
Wagers to consider
Bet365 is offering a Super Boost for the Leafs' goals tonight. You can get Toronto scoring three or more at +100, which doesn't seem like a massive return but is much better than the regular price of -500. Nothing is a guarantee, but in a game which sees a team that scored three or more in 57 of 82 games last year going up against a team that allowed three or more in 58 of 82, it feels worthwhile to take advantage of.
Auston Matthews and Cole Caufield are going to be two players to watch on the goal-scoring front, with Matthews wanting to shake off his end-of-year slump and show why he signed his contract extension, and Caufield eager to make his return from last year's injury a loud one. You can get Matthews as an anytime scorer at -140 right now, the shortest odds for any scorer. Caufield is a bit more fruitful at +190, the shortest for a Montreal player and fifth-shortest overall.
In fact, if you're feeling a Montreal upset to start the season off, a Caufield goal paired with over 2.5 Montreal goals and a Habs win can be picked up as a boosted same-game parlay, at +750 (normally +650).