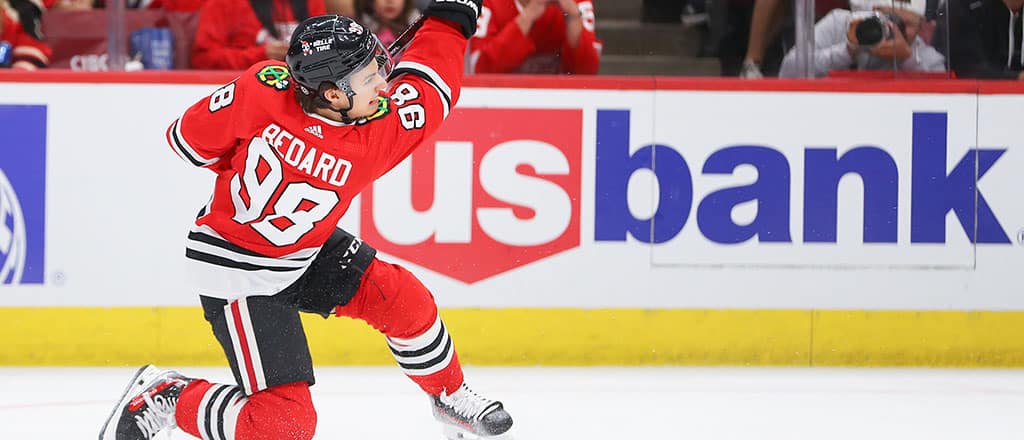 When the final logoed card was revealed on May 8th, one fanbase rejoiced with absolute glee and 31 others reacted with an "of course" laced with many expletives. Somehow, amidst an incomplete rebuild and many forms of on- and off-ice controversy, the Chicago Blackhawks were going to land the next great hope in the NHL entry draft. Sure, they had to pretend they were thinking about other options for a few weeks, but it was inevitable at that moment that we were soon to see Connor Bedard's No. 98 on a Blackhawks jersey.
So the big question now is – what do we expect out of the rookie phenom? There's a big betting market available here, and no NHL history to go on, so let's take a look.
Player At A Glance
Bedard is regarded by many to be, at minimum, a fringe-generational talent, if not fully generational. In the salary cap era, his draft day comparables are somewhere in between Auston Matthews and Alex Ovechkin's tier, and Connor McDavid and Sidney Crosby's. Elite company, to say the least, and we all know that those guys had spectacular rookie seasons:
| Year | GP | G | A | PTS | G/82 | A/82 | PTS/82 |
| --- | --- | --- | --- | --- | --- | --- | --- |
| Ovechkin (2005/06) | 81 | 52 | 54 | 106 | 53 | 55 | 108 |
| Crosby (2005/06) | 81 | 39 | 63 | 102 | 39 | 64 | 103 |
| McDavid (2015/16) | 45 | 16 | 32 | 48 | 29 | 58 | 87 |
| Matthews (2016/17) | 82 | 40 | 29 | 69 | 40 | 29 | 69 |
All of these players accomplished some pretty spectacular feats right off the hop. Ovechkin, Crosby, and McDavid were all among the league's top point-per-game producers right off the hop, particularly the first two. Matthews was the league's top even-strength goal scorer and second-best overall goal scorer.
One benefit that Ovechkin and Crosby had is something that Bedard has perceived as a curse, but for the sake of raw totals could be a blessing. That blessing is room to produce. Ovechkin and Crosby's teams were, in a word, still dreadful surrounding them. McDavid's Oilers had other pieces around him, and Matthews' Leafs were, as I call them, at the time, "Actually Good" – a team that probably shouldn't have finished in last the year prior, and had the depth to not totally hand him the keys right away. Crosby and Ovechkin had more rope to experiment, more ice time to play on, more touches to make plays with, and bigger roles within their teams, because who else were they going to go to?
That sounds a lot like the Blackhawks this year. The Canada Sports Betting projection model, created and explained in this video by Andy MacNeil, projects the Hawks to be about a 74-point team, which is fourth-lowest in the league. They have nothing to lose by letting him roam, and they threaded the needle this season by signing veterans who would support him, rather than push him down the depth chart. Taylor Hall is their most skilled supporting player, and he's on Bedard's flank, giving him an option that should support him with touches rather than taking them away.
With that in mind, I'd expect more of a Sid/Ovi opportunity for Bedard than Auston's or the other Connor's. But how do we project him? Something that makes this difficult is that elite Draft+1 players, let alone generational ones, almost never come out of the WHL. In fact, in the salary cap era, only two names even vaguely fit this bill, in Ryan Nugent-Hopkins and Evander Kane.
| Year | GP | G | A | PTS | G/82 | A/82 | PTS/82 |
| --- | --- | --- | --- | --- | --- | --- | --- |
| Nugent-Hopkins (DY WHL) | 69 | 31 | 75 | 106 | 37 | 89 | 126 |
| Nugent-Hopkins (D+1 WHL) | 62 | 18 | 34 | 52 | 24 | 45 | 69 |
| E. Kane (DY WHL) | 61 | 48 | 48 | 96 | 65 | 65 | 129 |
| E. Kane (D+1 NHL) | 66 | 12 | 12 | 26 | 17 | 15 | 32 |
| C. Bedard (D-1 WHL) | 62 | 51 | 49 | 100 | 67 | 65 | 132 |
| C. Bedard (DY WHL) | 57 | 71 | 72 | 143 | 102 | 104 | 206 |
Despite Nugent-Hopkins being a well-hyped first-overall pick and Kane being the second-highest drafted forward behind John Tavares in his draft year, neither of these guys really touch Bedard's pedigree. In fact, Bedard's season the year before his draft year was more productive than both of their draft years in the same league. What he produced this year is close to both of their draft years put together.
Kane was slow-rolled into a fairly dysfunctional Atlanta Thrashers team, averaging 14 minutes a night, and had a respectable rookie season nonetheless. Nugent-Hopkins played nearly 18 minutes a game and had more of a role on special teams, leading to a nearly 69-point clip. If we're of the mind that Bedard is a far superior talent who is going to get a similar role off the hop, on a team that's projected to be about as good (Edmonton finished with 74 points in Nuge's rookie year), that's a good sign for his production this year.
Connor Bedard Player Props
Available props involving Bedard include:
With all of the above said, I think Bedard is in a very good situation to reward those who bet on him to have a big offensive year off the hop. Chicago is a team in desperate need of good news, with little to generate offence besides Bedard and the players who will be on the ice with him. As long as he's healthy, he'll see a lot of ice, and a lot of rope to hone his craft. This preseason has already shown us a lot of signs that his shiftiness and his shot will translate, with him picking up an empty-net goal and four assists (including setting up an overtime winner) in three games.
Nothing is a lock in the NHL, with the amount of variance involved in finishing and stopping pucks, and the possibility of injury removing players for considerable amounts of time. But if you assume that Bedard will play somewhat close to a full season, I think you're in a good position to take a few of the overs presented above. The 30+ (-275) and over 31.5 (-130) goal options feel close to automatic, though given the price disparity, I'd strongly lean towards the latter option (if he ends up with 31 goals, I'm sorry). Even 40+ seems like great value at +350, with goal-scoring up across the league and him likely to have more rope to pull the trigger in high-leverage situations than someone like Matthews did six years ago.
Connor Bedard (CHI) to score over 40 goals in 2023/24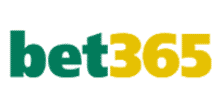 +350
Once you get to 50 or 60, you mostly have a market making offers on hype, though even 50 doesn't seem that out of reach. Hitting 60 would be an incredible story, but not one I'd take a serious risk on.
Similarly, the points line of 67.5 should be a pretty safe over, especially if you put stock into the Nugent-Hopkins comparison I mentioned in the previous block. The last major prop here involves who his first goal will be scored against. These options aren't so much based on the quality of the team as much as they're based on who is on the schedule. As such, your options are more or less in order of who Chicago faces. Him getting it out of the way against Crosby and the Penguins in his debut at +175 is the favourite, though I would personally love to see it come against the Bruins in Game 2 (+275), given Bedard's roots as a Canucks fan and the scars from 2011.
Connor Bedard Awards Watch
Connor Bedard currently has odds available to win the following awards:
All of the above considered, it shouldn't be a shock that Bedard is the favourite to win the 2023/24 Calder Memorial Trophy, which is given to the Rookie of the Year. Of all the players entering the NHL this year, he is the one who has the highest upside for his career moving forward, and it would be a fair assumption to think that he can be the best right away.
With that said, it's a voted-on, subjective award, and narratives can get muddy. It's also not exclusively an award for 18-year-old rookies in their Draft+1, with many of the first-year candidates being further along in their development arcs. If Devon Levi leads Buffalo to the playoffs between the pipes, for example, he'll have a huge say in the conversation. Maybe Luke Hughes or Matthew Knies are great complements to great teams in New Jersey and Toronto. Saving Chicago from the trenches would be impressive, but what if Logan Cooley brings relevance to Arizona? I think Bedard is a fair favourite, but this is far from a guarantee.
As for his availability in the MVP race, I feel like that is a bit of a novelty/hype bet, and one you should probably avoid. No player in NHL history, at least on paper, won the Hart Trophy as a rookie. Wayne Gretzky technically won it as a first-year player in 1979/80, but was not able to be called a rookie due to the WHA, where he'd played a year and change prior, being treated as an equally professional league for the sake of that conversation. Bedard being the first would be amazing, but the odds of it actually happening, or even getting into the top 5 of voting, are pretty microscopic.
Connor Bedard (CHI) to win 2023/24 Calder Trophy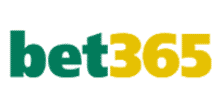 -140