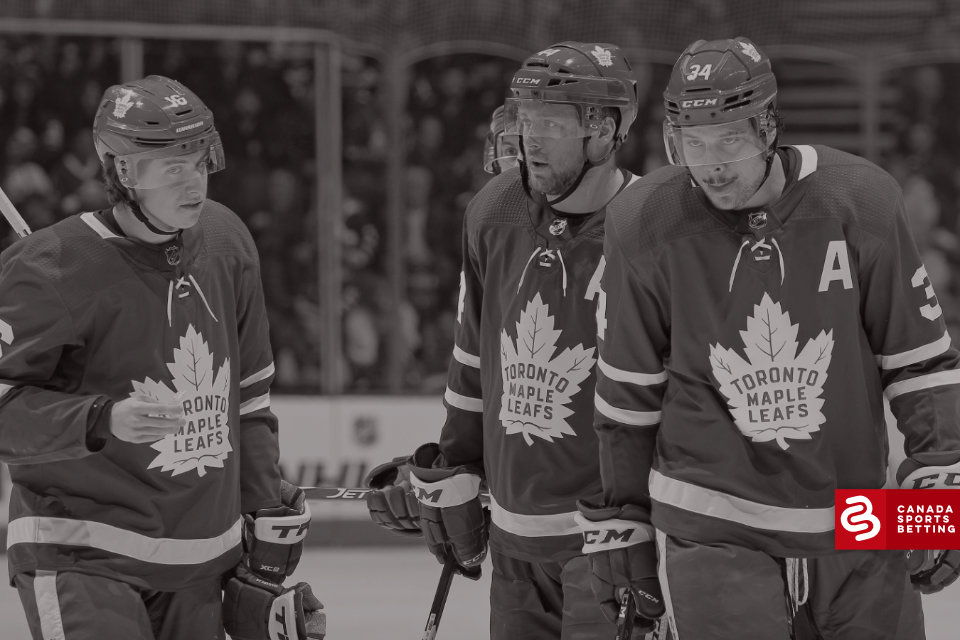 Every NHL team based in Canada is about to embark on a very interesting offseason journey.
The Montreal Canadiens are very much focused on winning the Stanley Cup, but every other organization is already looking ahead to the 2021-2022 season.
The Toronto Maple Leafs and the Edmonton Oilers will likely be doing most of the heavy lifting. Both franchises have been disappointing in the NHL playoffs for several seasons now and will need to at least make some moderately large changes.
Others, like the Vancouver Canucks and the Calgary Flames, will be trying to assemble a team that can undoubtedly make the playoffs. Both have missed the postseason several times over the last decade, and fans are getting pretty impatient.
Without further ado, let's take a look at each Canadian team's greatest offseason need.
What Is Each Canadian Team's Biggest Need?
Naturally, every team can be improved in some way. This mantra always applies, regardless of whether it's in reference to a perennial contender or a re-building bottom feeder. Does every Canadian team have the projected cap space to acquire the players they need the most? Well, that all depends on exactly what they need, of course.
Ottawa Will Be Searching For Defenceman
The Sens have $28.4 million in projected cap space<—the most of any Canadian team. Ottawa is young and still in the midst of a rebuild, but there were a lot of promising signs the past season as well. Their lineup could get very good sooner rather than later—especially given the absurd amount of money they have to throw at free agents.
Their forwards are young, but many have already proven they belong in the NHL full-time. Thomas Chabot will naturally be the team's best defenceman, but the herd thins out greatly after him. A lot of Ottawa's blue line prospects are right on the cusp, but they also need one or two top-four defencemen as soon as possible. Look for them to go after big fish like Dougie Hamilton.
Winnipeg Needs To Solidify Top Four
The Jets have $20.5 million in projected cap space, which is also quite a bit to play with. They managed to win a playoff series this season, but they were promptly swept in round two. It's also been three years since they went to the Conference Finals. Something needs to change for them to get over the hump.
Luckily, Winnipeg is in good position should they decide to add another top-four defenceman. Their top-nine forward group is good to go, aside from pending RFA Andrew Copp, and Connor Hellebuyck is obviously the man in net. Logan Stanley, Dylan Demelo, and Ville Heinola are intriguing, but finding a solid number-three to play behind Josh Morrissey and Neal Pionk would be optimal.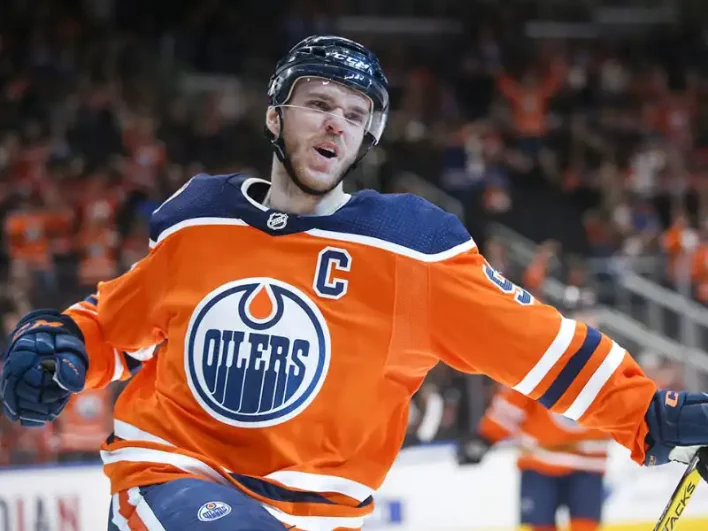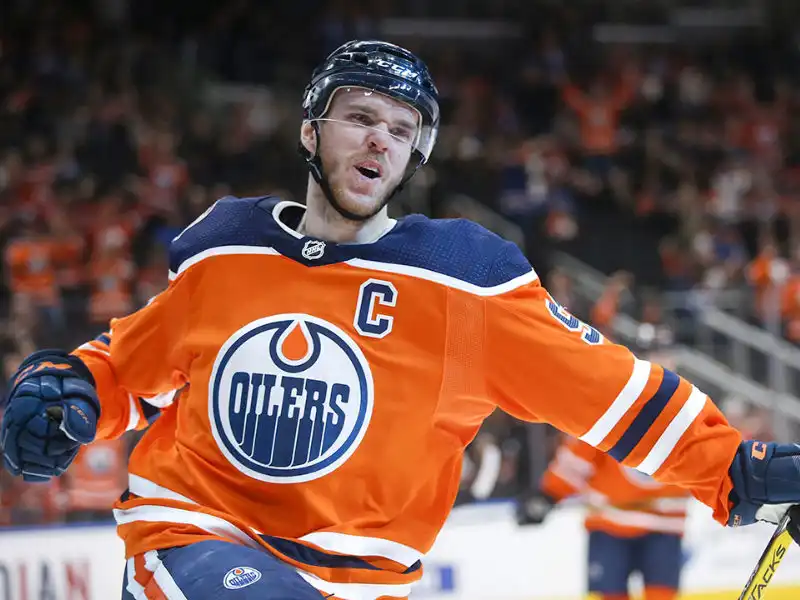 Oilers Crave Stability Between The Pipes
The Oilers are projected to have $16.2 million in cap space at their disposal. They just locked up Ryan Nugent-Hopkins to an eight-year deal with a $5 million AAV; however, their forwards are the least of their concerns.
Edmonton could stand to add a defenceman, but their biggest area of need is in net. Mike Smith had a good season, but he's a 39-year-old UFA. Alex Stalock is signed, but he projects to be more of a backup. Mikko Koskinen can pass for a fringe starter, but he isn't very consistent. They could potentially go after someone like James Reimer, or could even roll the dice on a vet like Pekka Rinne.
Vancouver Seeks Depth Rearguard
The Canucks will be able to go shopping with $15.8 million. Letting Tyler Toffoli walk last offseason was a huge mistake, and GM Jim Benning knows it. Re-signing important players like Quinn Hughes and Elias Pettersson will be his top priority.
Aside from that, Vancouver will likely need to add a depth defenceman. Preferably someone who can play in the top-four, as both Alex Edler and Travis Hamonic are UFAs. Either could feasibly be brought back, but both are on the wrong side of 30. Perhaps the Canucks will look elsewhere.
Calgary Could Use A Bit Of Everything
The Flames have most of their important players locked up, but they also have depth needs all over the roster. A cluster of forwards who are pending UFAs will leave some holes in the bottom six, but their biggest need could be on the blue line.
There's roughly $14.5 million available to spend, and Calgary would greatly benefit from adding someone to a group featuring Noah Hanifin, Rasmus Andersson, and Chris Tanev. Mark Giordano is now 37 years old, and may not be able to handle the grind of top-four minutes as early as this coming season. Adding some insurance is vital, especially if this organization hopes to find playoff success.
Toronto Will Need To Replenish Blue Line After Expansion Draft
The Leafs will likely lose a back-end asset to the Seattle Kraken. There's a chance they'll opt to protect eight skaters instead of seven forwards and three defencemen, but the more likely scenario is losing one of Travis Dermott/Justin Holl.
With just $10.8 million in projected cap space, Toronto could potentially struggle to find a replacement of equal cost and quality. There are other rumblings of them trading Alex Kerfoot, in order to free up space to bring Dougie Hamilton home. Either way, they'll be looking to add on the blue line—especially since Morgan Rielly could be too expensive to re-sign next summer.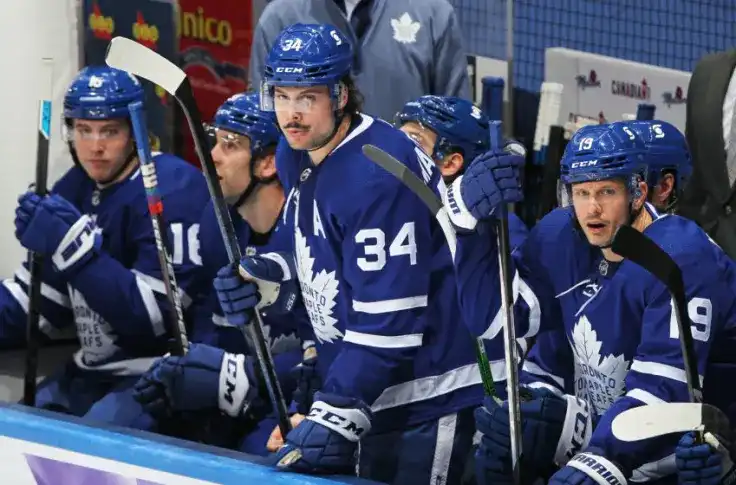 Montreal Has Eight Forwards Who Need New Contracts
Canadiens' GM Marc Bergevin will have his hands full this offseason. After a pleasantly surprising trip to the Stanley Cup Finals, there are a lot of players who have driven up their free agency price thanks to their play. Notable examples include Phillip Danault, Jesperi Kotkaniemi, and Joel Armia.
Replacing half of the forward corps is a tricky task, and it will be interesting to see if any of the veterans are willing to come back on discounts. Especially Eric Staal and Corey Perry. After all, Montreal doesn't really have the cap space to land any big fish.
Who Will Be The Best Canadian Team Next Season?
It's naturally hard to predict something like this in the offseason, but the Montreal Canadiens look like they could potentially be the best of the bunch next year. If not them, it's likely that the Toronto Maple Leafs or the Winnipeg Jets could take that honour.