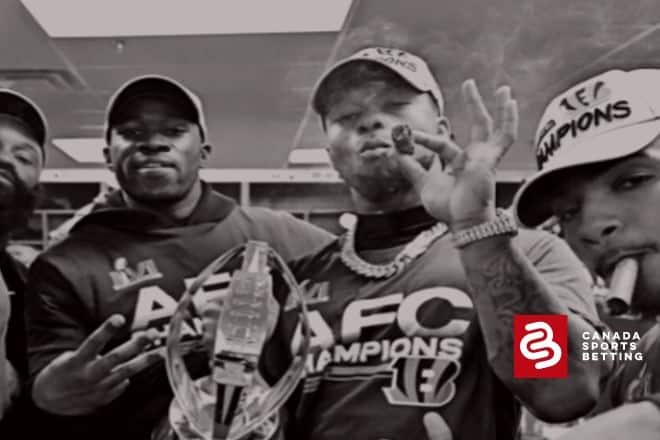 Coming soon, the 2022 NFL Super Bowl will be here and folks can't wait for the action to arrive. With that said, Super Bowl Commercials 2022 is already a trending topic and people are just as excited for the advertisements than the game. Each year, people not only enjoy watching things but also betting on prop bets too. What can people expect from the Super Bowl commercials this time around?
Super Bowl commercials have gone for record prices this year
As you might have been able to guess, Super Bowl commercials have gone for record prices this year. Despite this game featuring the Los Angeles Rams and Cincinnati Bengals, which no one saw coming, this hasn't slowed down the excitement for the big game. This also means that companies across the globe have been racing to try and buy Super Bowl space for commercials. So, just how much does a Super Bowl slot cost these days?
According to reports, a 30-second slot for a commercial during the Super Bowl on NFC went from anywhere between $5 million and $7 million. Goodness, that's a massive amount of money for a commercial, but there's simply no denying that all of these ads are going to make their way to an unreal amount of people. This is what makes the Super Bowl so special, as people around the world tune in to watch.
For this year's game, more than 100 million people are expected to watch the Super Bowl, of course including watching the Super Bowl in Canada. Last year, more than 96 million people tuned in to watch the Tampa Bay Buccaneers take on the Kansas City Chiefs. Tom Brady and the Bucs ended up recording quite the upset, as the Bucs went on to dominate the Chiefs to capture the Super Bowl glory. Now, even more, fans are ready to watch.
"The NFL has never been stronger and has led us to new records this year," NBC executive Mark Marshall told Variety. "From 'Sunday Night Football' to 'Football Night in America' and through the nail-biting Playoffs, we've seen an increased appetite for fans to watch the NFL across all our platforms. This multiplatform consumption has attracted even more advertisers who have the desire for the immediate scaled reach of sports.
New advertisers will be making a big splash at the 2022 Super Bowl
In an exciting piece of news for everyone, new advertisers will be making a big splash at the 2022 Super Bowl. NBC has revealed that more than 30 new advertisers have come in and purchased commercials for the Feb. 13 showdown between the Rams and Bengals. This very well could be the main reason as to why the prices have gotten jacked up here, as the demand for these spaces has never been higher. It all makes sense here.
One thing, in particular, that should be noted is the rise and popularity of Cryptocurrency has really taken over. Such will be the case for the Super Bowl, as several Crypto companies will be launching ads to try and gain the attention of folks. This is a brilliant business strategy, as these companies will be ready to take advantage of the Super Bowl audience. Keep in mind that these new companies won't be the only ones on TV.
Major players like Budweiser (Anheuser-Busch), Doritos and others will continue to be featured in the Super Bowl. Each year, folks are always excited to see what Budweiser comes up with, as they really do provide everyone with some great ads. It wouldn't be a surprise to see those ads sandwiched in either before or after the Super Bowl halftime show either. Don't forget about Pepsi Co. and Coca-Cola here as well.
Everyone who has purchased a Super Bowl commercial knows how important it is from a marketing standpoint. In the USA, this game will be televised on NBC, while streams will be found on Peacock, fuboTV and more. Everyone streaming this game from overseas too will be paying close attention to the Super Bowls and placing different Super Bowl bets on them as well. No one can wait for the Super Bowl to arrive. It's going to be a blast.