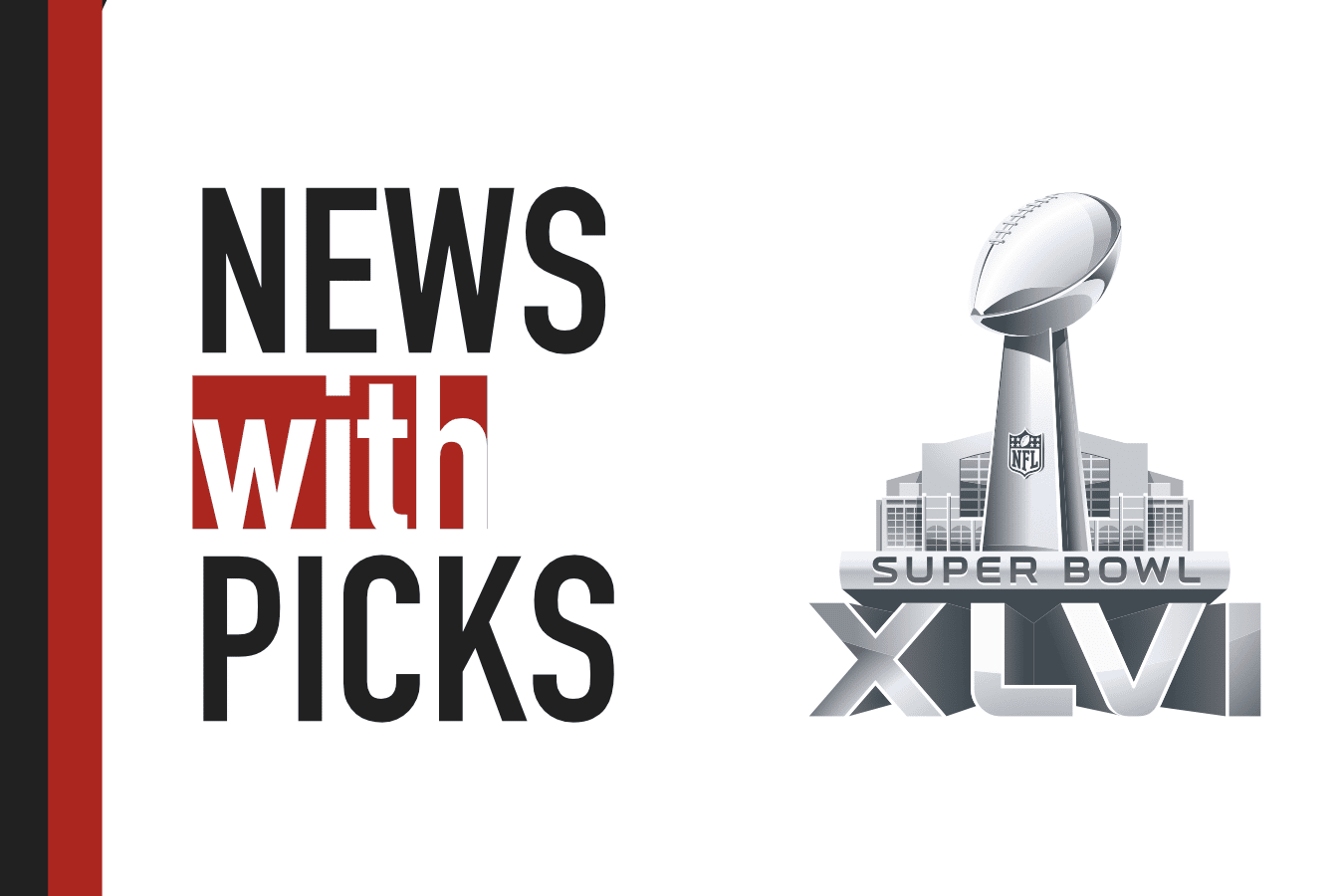 While NFL fans are focused on the 2020 season, it's never too early to start looking ahead to 2021. And as you might imagine, the hard work continues for next year, with the big game headed to Inglewood, Calif.In this piece, we offer up the latest Super Bowl LVI news with odds and picks for fans to enjoy. Who is the early favourite to win it all in February of 2022?
Where is Super Bowl LVI ready to be played in 2022?
Before we jump into things, we bet you're probably asking yourself the following: where is Super Bowl LVI ready to be played in 2022? We don't blame you for having that question on your mind, as all the focus has been on this season's Super Bowl, with the Kansas City Chiefs and Packers favoured to face off.
Yet, you should know that the plans for Super Bowl LVI are really starting to take shape, as it will be played on Feb. 6, 2022, at SoFi Stadium in Inglewood, Calif. If you're not familiar with SoFi, it's the brand new stadium built to host games for the Los Angeles Rams and Los Angeles Chargers. It's a magnificent facility.
Oh, and by the way, it cost an insane $5 million to make. This is the first season it has been open, with the Rams and Chargers playing all of their home games there. As soon as Week 1 arrived this year, fans were able to see from their television screens just how amazing the stadium is.
Now looking ahead, the plans are locked in for it to host the Super Bowl in 2022. NFL fans are excited for the Super Bowl next month to be played in Tampa Bay, but you better believe the streets will be PACKED in Los Angeles next year for Super Bowl LVI, which already has odds posted via the Las Vegas sportsbooks.
Chiefs are the favourites to win Super Bowl LVI next season
Believe it or not, Kansas City sure looks to be set up for a dynasty. After taking home the Lombardi Trophy last winter, KC is in a prime position to repeat as champs this year. Not only that, the Chiefs are the favourites to win Super Bowl LVI next season as well, as they hold the best Super Bowl odds to do so at 7.00. That's wild.
It's hard to blame the oddsmakers for listing them as favourites. Kansas City is built to be successful for a while. Patrick Mahomes just signed a 10-year contract this past offseason and he's only 25 years old. On top of that, guys like Tyreek Hill, Travis Kelce, Tyrann Matthieu and others are still in the prime of their careers.
Don't forget about Clyde Edwards-Helaire, either. The rookie running back really impressed in his first year as the starting running back. While he battled a hip and ankle injury late in the regular season, he'll be all set to be the running back of the future for this team. Edwards-Helaire also does a great job of catching the ball.
With that said, taking the Kansas City Chiefs so early seems like a bit of a risk at their 7.00 odds, but hey, no risk no reward is how the saying goes. Barring injuries, the Chiefs should be in a prime position to compete for the Super Bowl next season as well. If you're feeling confident, get your pick in.
Several other teams will be ready to compete for Super Bowl LVI
While all eyes will be on the Chiefs and Patrick Mahomes next season to try and win another title, several other teams will be ready to compete for Super Bowl LVI. As things stand, other teams to watch already include the Green Bay Packers, Baltimore Ravens and Buffalo Bills.
With the Packers, goodness, what an incredible 2020 campaign they've had thus far. Remember when some people thought Aaron Rodgers' time as the starter was on borrowed time after the team used its first-round pick on Jordan Love? Those same people sure look foolish now, with GB looking like the NFC's best.
The Packers hold 11.00 odds, as do the Buffalo Bills. Josh Allen has been sensational running the offence and the blockbuster trade the team pulled off with Minnesota to land Stefon Diggs looks better by the day. Also, we can't forget about the Ravens. Lamar Jackson will always have this team as a threat. Baltimore has 13.00 Super Bowl LVI odds.
Yes, we know it's incredibly early, but if you're confident in a team to win it all next season, why not make a Super Bowl futures pick with one of our partners? If you ask us, while we're confident the Packers will win the title next month, we sure like the Kansas City Chiefs' early odds to win it next season. That'd be our choice.