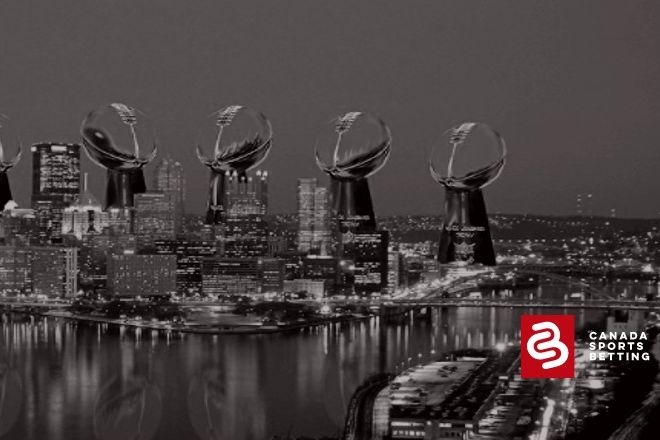 In a brilliant turn of events for Sin City, some big news is in for the state as a whole to be honest. Indeed, Las Vegas expected to host Super Bowl LVIII in 2024 is something that folks had been hoping for ever since Allegiant Stadium was built as the new home of the Las Vegas Raiders. While this game is still two years away, people are counting down the days for this to arrive. NFL fans will be taking over Las Vegas.
The 2024 Super Bowl in Las Vegas will be a massive event
It goes without saying, but the 2024 Super Bowl in Las Vegas will be a massive event for everyone to enjoy. The city is already preparing for things, as NFL supporters are expected to get to Las Vegas way in advance of the big game, which will take place on a Sunday of course. You could expect people to fly into Las Vegas either that Monday or perhaps even get a head start on things and arrive a week early as well.
While the Sunday game is of course the biggest spectacle of things, it's important to remember that there are so many events leading up to the Super Bowl as well. The media days are huge for the media and fans, while the parties are going on each and every day. This will absolutely lead to countless celebrities making their way to town to join in on all of the fun.
This is also a massive victory for Las Vegas, as there's always stiff competition for a city to land the Super Bowl. On top of that, cities always are putting in bids to try and host the NFL Draft as well. These two events bring in loads of folks, which is always going to be great for the local businesses because of the financial impacts of things. For Las Vegas, you already know things will be booming for the local spots.
We'll talk more about the sportsbooks and casinos below, but the hotels and restaurants will be ready to bring in even more folks than a usual major weekend. With the Super Bowl being in town – with the game tentatively scheduled for Sunday, Feb. 11 – sales are going to fly across the board. It's going to be a dream come true for Las Vegas, as this will be the first Super Bowl they've ever hosted.
Las Vegas is expecting record-breaking bets for the 2024 Super Bowl
As you might have been able to guess, Las Vegas is expecting record-breaking bets for the 2024 Super Bowl down the road. This isn't a massive surprise, as people love to place wagers when they're in Sin City, but the Super Bowl being played within a car ride for the fans is going to make things even more enticing. All of the casinos and sportsbooks will be packed with people who didn't buy Super Bowl tickets. The casinos are ready.
"It's very exciting news not only for the sportsbooks but for the entire city of Las Vegas," Westgate SuperBook vice president Jay Kornegay told the Las Vegas Review-Journal in a recent interview. "Super Bowl weekend is already one of the biggest weekends of the year when the game's not played in Las Vegas. You can probably take that times four and ramp it up. I would expect records across the board."
That quote from Kornegay tells you just how excited the sportsbooks in Las Vegas are to host even more folks for the Super Bowl. At the same time, Kornegay also understands that this means more and more folks are going to check out the NFL odds, specifically the NFL Super Bowl odds, and get their money in for some attractive bets. With records expected to be broken, this could prove to be a truly unreal week for Las Vegas.
Remember that people aren't just going to be betting on the Super Bowl outcome. There are so many different NFL prop bets to be made, which makes the game a ton of fun to bet on. People bet on how long the National Anthem will last if the president will be on hand, who will headline the Super Bowl halftime show so much more. Things are going to be unreal in Las Vegas in 2024 for the Super Bowl. We can't wait.