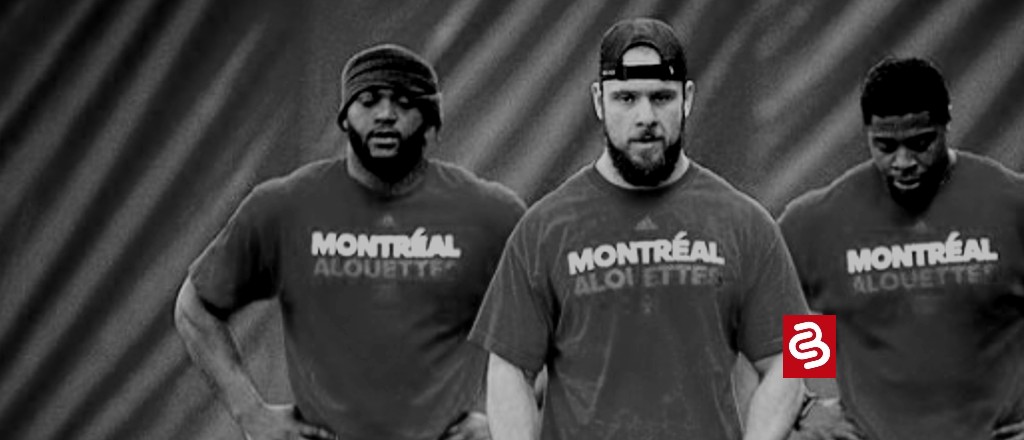 We've been seeing more and more pro teams and players ink deals with sportsbooks and that's exactly what has happened with an organization in the Canadian Football League. That's because the big news has arrived: Montreal Alouettes signs deal with Bet99 in a truly unprecedented move. People are fired up over this news and rightfully so. It may have some out of nowhere, but it's being celebrated.
This isn't any kind of a short-term agreement between the two parties here, as it has been announced that this is a three-year contract. The fact that three years has been finalized means it will open the door for the Montreal team to develop a strong relationship with Bet99, which serves as a free to play sports and casino website. We don't have to tell you how popular the sportsbook has become.
"We are extremely happy to announce this new partnership as the Alouettes continue to pile up the good news on both the football operations and business side of things, on top of being in the midst of an exciting week for the football world," Alouettes' Director of Sales and Partnerships Brian Weightman said via a release.
It's easy to understand why the Alouettes are excited about this. Bet99 has emerged as one of the most popular sportsbooks out there, so this is only going to keep the marketing efforts going with the Alouettes. They're trying to keep building their brand, and teaming up with Bet99 is most definitely going to help out in those efforts.With this being a multi-year partnership too, it's an added bonus for the compny.
Bet99 is thrilled to be teaming up with the CFL team
As you might have been able to guess, Bet99 is thrilled to be teaming up with the CFL team starting this campaign. With the football season inching closer and closer, the big change here too is that Montreal will be donning the Bet99 logo on their jerseys. This of course will get the sportsbooks' name out there as well. It's a win-win for everyone involved and Bet99 made it clear this is a massive move for them.
"It is a natural fit for BET99.net to partner up with the Alouettes, a team with such a great history and important ties in our community," Bet99 Head of Marketing Davin Bahuguna said in a release. "We both thrive for excellence, while trying to make sports even more entertaining for the fan, who will ultimately be the big winner in this partnership."
Action for Montreal is right around the corner, as they're getting ready to take on Calgary on June 9. From that moment – and even before kickoff – fans will be checking out the CFL odds with passion, especially with sports betting legal in Quebec. Now that Bet99 is joining forces with the Alouettes, it's only going to encourage people to head to Bet99 for all of their wagers.
This is something the Bet99 team had to have in mind when they decided to move forward with this proposal. The fact that they've reached this contract with a pro team too is massive for the company. It could potentially lead to even more deals down the road with other teams. This is going to be something to watch moving forward.
Montreal is hoping to record a big season
What's important for Bet99 here is that Montreal is hoping to record a big season in 2022. In 2021, Montreal impressed after advancing to the playoffs. They made it to the East semifinals, but then suffered a loss to Hamilton on the road. With that defeat, it ended Montreal's season and their hopes of winning the title died.
However, this team looks built to go on another strong run from start to finish this year. With the depth and talent they have on both sides of the ball, it has fans excited at the thought of them getting even further than last year. It's all going to come down to how this team executes, but there's plenty of belief there for the guys to get the job done.
The better they do, and the longer they play, the better it will be for Bet99. With them now being able to advertise on Montreal's jerseys, it's going to open the door for even more eyes to see the brand's name. People will be following the Alouettes closely this year, which will result in more people seeing that Bet99 logo with consistency.
Imagine if Montreal is able to advance to the Grey Cup and record a win? That'd obviously be massive news for Bet99 too, especially with this being the first year that the two sides are on the same page. Come late November, everyone in Montreal will be hoping that their team will be ready to participate in the big game. Bet99 will also be on the bandwagon, hoping its new favorite team is on the big stage.