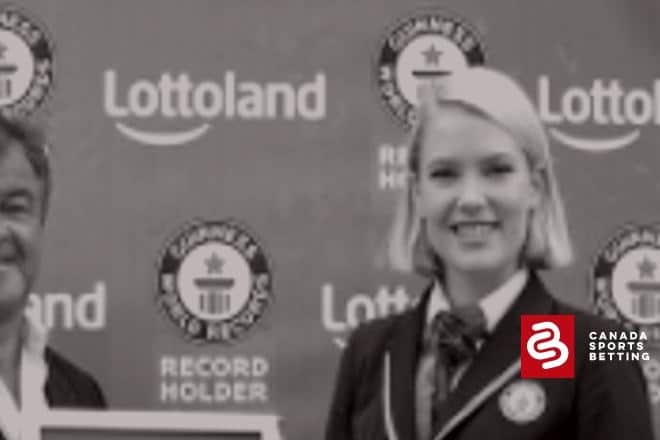 Time and time again, we've seen some truly epic gambling payouts. We saw this with the Super Bowl, as countless people placed bets on Rams vs Bengals across the world. However, it's not just sports where people are cashing in on the big bucks. People often buy online tickets, which has changed lives. So with that said, what's the largest online gambling payout all time someone has won? The number will blow your mind.
A cleaning woman from Berlin set the record with her massive payout
What made this Guinness World Record even better was that a cleaning woman from Berlin set the record with her massive payout back in 2018. A woman named Christina entered the Eurojacket lottery draw using the mobile app. She, just like everyone else who participated in that draw, decided to place her bet and then waited to see what happened. Imagine her surprise when she found out she had just won an insane amount.
So, just how much did this woman win? The total payout was 90 million euros, which is more than 129 million in Canadian dollars. All this from an online bet? You better believe it. For the Berlin woman, it turns out she used the numbers 14, 19, 21, 30, 32, 4 and 7. To make this even more special, her mom helped her with the numbers. This was a family affair, with more than just Christina picking out the lucky numbers.
"At Lottoland, we are in the business of making dreams come true," Lottoland CEO Nigel Birrell said after Christina was declared the winner. "Therefore, we are always thrilled that we just completely changed the life of one of our players completely. We pride ourselves on paying out even the biggest wins within record time and are more than happy to help Christina and her mum to fulfill their dreams."
While you might have thought that the team over at Lottoland might have been disappointed with such a huge amount of money going to someone, the opposite was the case. The company's CEO Birrell indeed couldn't have been happier for the Berlin native named Christina to land this unreal amount of money. This is what the lotto is all about, with people having their lives changed in a flash. For Birrell and Co., they were fired up.
This Lottoland payout may never be broken in the Guinness World Records
As you might have been able to guess, experts believe that this Lottoland payout may never be broken in the Guinness World Records. If you couldn't believe your eyes when you saw that this cleaning woman took home 90 million euros, we really can't blame you. It's simply an outrageous amount and it's not even close to what people can win in normal online casino betting. This Lottoland payout was the mother of all payouts.
Because of the high amount, we very well could never see anyone else reach this kind of money when it comes to an online gambling payout. While we've seen people in the United States take home a large amount of money via lottery tickets that they've purchased in person, with the Powerball being incredibly popular among those bettors, can we really expect a mobile betting app to produce this kind of money? It seems wild here.
In case you're wondering what the biggest Powerball victory is, you actually probably won't believe it. That's because the Powerball in January of 2016 reached $1.585 billion, with three tickets winning from that Powerball. Oh, but in October of 2018, one ticket winner from Florida captured the $1.537 billion Powerball. What's next, people checking out Canadian sportsbooks to try and win that money too? This is all nuts.
While Christina from Berlin wasn't in the billions with her online gambling payout, you know she's not going to complain about his 90 million euros. That's a life-changing amount and it's only going to inspire more and more people to try their luck with different mobile betting apps in the future. Betting is a lot of fun, and when you win this kind of money, it only adds to how happy you're going to be. Feeling lucky? Get a bet in soon.