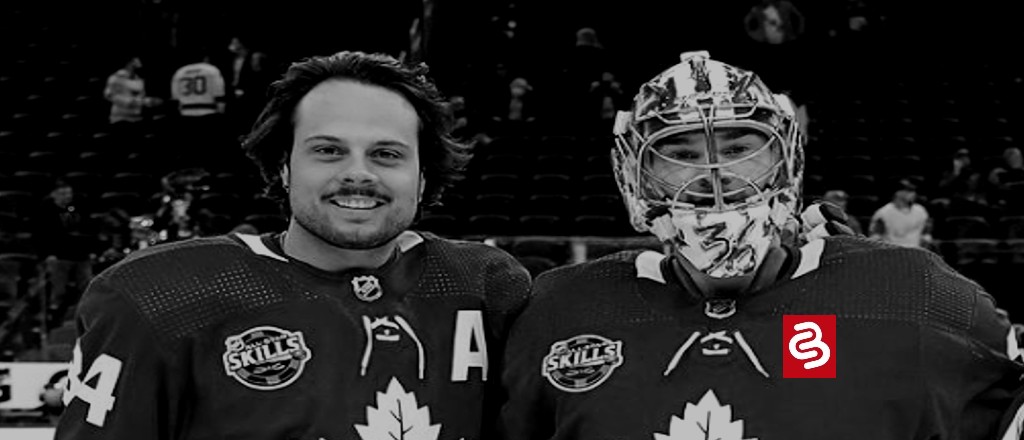 If you were able to get a futures bet in Ontario launched before the April 4 relaunch of sports betting, some rough news – depending on which bet you made – has come in for you. That's that the news that previous futures bets in Ontario to be canceled had arrived. According to a report, it was announced that futures bets in Ontario that were placed ahead of the April 4 reset of things will be voided and refunded.
This has caused plenty of confusion and anger among sports fans, especially those who checked out sports odds months ago and placed a bet they were excited about. Think of the Toronto Maple Leafs fans who bet on Auston Matthews to win MVP at the start of the season, only to see things be nixed this late in the process. This has people up in arms.
At the same time, there are probably plenty of other people who are jacked up about this news. Imagine if someone checked out the NBA Finals odds back in September and decided they wanted to bet on the Los Angeles Lakers to win the title. Wel, LA was eliminated from postseason contention, which sure was a bummer for LeBron James and the rest of the team.
What's important to remember here, though, is that not all futures bets have been canceled. It depends which sportsbooks you decided to launch things with. With that said, if you used Bet365 in Canada, then your bet would have been voided, as it became a regulated online sportsbook for Ontario citizens to use on April 4. The same goes for the others that were locked in with Ontario too.
Sportsbooks are working closely with customers to rectify things
There has indeed been a ton of frustration for people across the board here, but sportsbooks are working closely with customers to rectify things. This includes Coolbet, which sent out a note to its users who were complaining about things left and right. Per a report, Coolbet let its customers know that they were working on solutions and would let people know of the decision as soon as possible.
"We're really excited about the opportunity to work under the iGaming Ontario license and at the same time we want to make sure that our customers are made whole on any bets they had with our brand," Kris Abbott, head of North America for Coolbet, said via an interview he had with the publication Covers.
Coolbet of course isn't alone in this department of trying to make things right for its customers. As soon as word got out that futures bets would be canceled, there was a high amount of people that voiced just how angry they were with everything. People even said that they would no longer make bets with respective sportsbooks because of this result. This is why people have been racing to make things right.
Luckily, it looks like the majority of people have been able to get on the same page with the sportsbooks, while others are waiting to hear about the final decisions. The longer these sportsbooks wait, though, the more anger it will provide for their users. This whole thing has really caused a bit of a headache for both the sportsbooks and the people who use their services. Again, there's been loads of confusion.
Will sportsbooks in Ontario allow futures bets moving forward?
The question everyone has on their minds right now is will sportsbooks in Ontario allow futures bets moving forward? Luckily, that will be allowed. It's just the pending futures bets that were made ahead of the April 4 relaunch that were put in question. Down the road now, even starting now, people can make futures bets with confidence. We've already seen plenty thus far.
With Major League Baseball, MLB fans have high interest in the Toronto Blue Jays up north. It helps that the Blue Jays are considered among the favorites to win the World Series this year. As things stand, Toronto holds the No. 2 odds to win the World Series. They're also No. 1 in terms of winning the AL East, which has been welcome news for everyone.
There's a high amount of futures bets going on the Blue Jays to win the AL East. Over the years, people have grown used to seeing the Yankees, Rays and Red Sox dominate the division. Toronto wants to change that in a big way this season and they looked primed to do so. With Vlad Guererro Jr., George Springer and others powering the way, there's plenty of excitement for this club the rest of the campaign.
It's expected that fans are going to keep laying down futures bets on this team in the coming weeks and months. If Toronto goes on to win the World Series, there's going to be a lot of people who will be making a handsome amount of money thanks to dropping their futures picks early on in the process. Expectations are high for the Blue Jays and that's not going to change anytime soon.