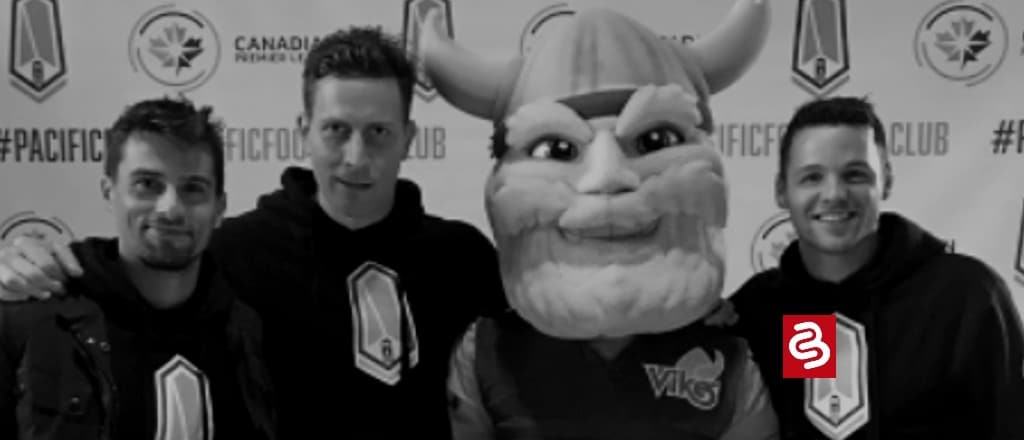 With soccer continuing to gain popularity all over Canada, some exciting news has come in for the fans. That news of course, is that the Canadian Premier League adds an expansion team for 2023, meaning there's going to be even more competition in the league moving forward. While the CPL might not be known around the world as the best league, the talent keeps rising.
According to a statement from the league, SixFive Sports & Entertainment LP has been given a new expansion team for Vancouver, B.C. The team will be based in Langley, which is about 45 minutes east of the big city. Vancouver is one of the prettiest cities on the western side of Canada, with countless Pacific Northwest visitors of the USA making their way over. A new pro team is awesome.
"It's pretty special to stand here right now and plant this flag," Friend said. This game is growing in this country; this game is growing in this community," investor and former national team player Rob Friend said. "And to bring the Canadian Premier League to the Township of Langley, we are very, very proud. We're very optimistic that we are going to grow the game and be part of this community."
There's so much excitement for this expansion team to come in 2023. For the CPL as a whole, the added competition will make the level of play that much better too. Right now, there are only eight teams in the league, but nine will up the ante. Who knows, we could see another new team arriving in the near future to make things an even 10. Fans all over the BC area are waiting to see their new team ball out.
Soccer passion in Canada is at its highest point
One thing for sure right now is that soccer passion in Canada is at its highest point in years. A big reason for this is that the men's Canadian National Team has qualified for the World Cup for the first time since 1986. Yup, the group will be headed to Qatar later this year, and people are hyped up to see how far they can go in the tournament. There will be high expectations for each and every player.
Canada finished at the top of the CONCACAF table, which was of course, great to see. Now, people will be checking the best Canadian sportsbooks to see their World Cup betting odds from start to finish in the tourney. If you add the fact that the women's team is also putting on a show when they compete, it only adds more attention to the sport. In turn, more interest will arrive in the CPL, and there's no doubt about that.
This is, of course, great news for this expansion team, as there's already a monumental amount of soccer interest in the area. With a new CPL team arriving, they'll have tons of support from their first match in front of the home fans. As we mentioned, people already can't wait for the start of the 2023 campaign to get here. Then, the Langley-area side will be ready to play prime soccer for everyone to enjoy.
The local fans now, many of them are forced to travel down to nearby Seattle to watch the MLS Sounders. Seattle just won the CONCACAF Champions League tournament, which plenty of people in BC celebrated since it's so close to home. Now, though, those same fans will be happy to know that they'll have a local team they'll be able to support now as well. It's just a win-win for everyone involved.
The new expansion team has been a long time coming
What's great here is that the new expansion team has been a long time coming. This isn't a move that came overnight, as multiple different investors and persons of interest have been pushing for this for years. With so much soccer popularity in the region, it would only make sense for a CPL team to make its way over. Now, people have gotten their wish, and it's a major relief. The wait is almost over here.
"We've been talking about this for almost five years now, and it's a pretty special moment to stand here in front of all you guys," Friend said during the announcement. "We're excited to announce the name, announce the brand in the coming months, and to really dive into this community and to listen to what this community needs. And it's not just the soccer community; it's the entire community"
That's one heck of a quote from Friend and it shows just how passionate he is about this project. It has people even more thrilled that he's part of the leadership that made this happen. The former Canadian star wants to make sure that the sport continues to grow all over the country, including the Vancouver, B.C. area. With a new CPL team on the way next year, Friend and Co. are doing a great job of that.