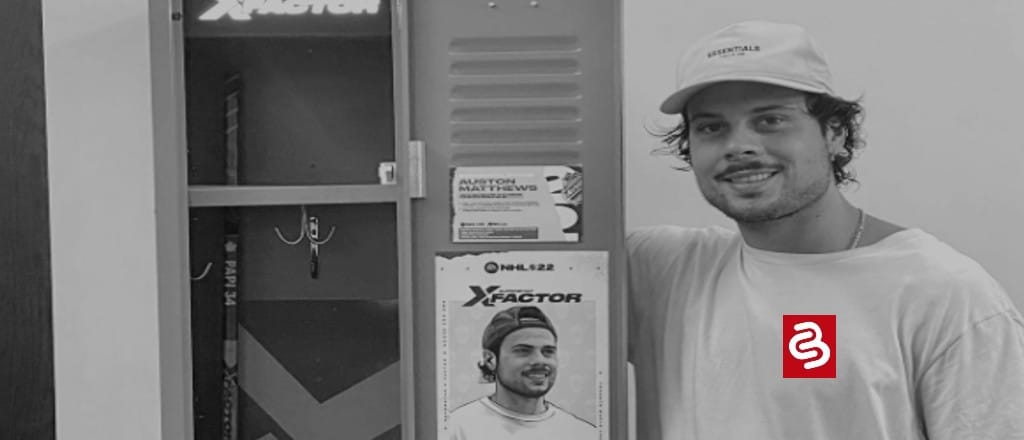 History continues to be made when it comes to Canadian sports betting and the different laws that are being changed. In massive news, NHL teams are no longer banned from having their players team up with sportsbooks for endorsement deals. With that said, Bet99 signs Toronto Maple Leafs' Austin Matthews arrived in breaking news fashion, and it's no question fired-up fans.
Make no mistake about it, this is a massive victory for Bet99, as Matthews is widely regarded as a brilliant talent. With him only being 24 years old, Matthews' best hockey is ahead of him. That's why it was truly a no-brainer for Bet99 to try and lock him down to a multi-year deal. According to multiple local reports, Bet99 has signed Matthews to a three-year deal.
While the exact numbers of this contract haven't been revealed yet, it's been confirmed that it's worth seven figures. That's no surprise, as Matthews would have fetched quite a heavy price tag had other sportsbooks gotten involved to try and land him for an endorsement deal. With that said, Bet99 was aggressive and made history with Matthews.
Not only is Matthews a huge talent, but Toronto is a massive sports market for Canada. Matter of fact, it's a huge market for all of North America. Adding Matthews is only going to help skyrocket the amount of attention Bet99 will get, which will surely lead to even more sign-ups coming in the near future. This really feels like a win-win for everyone involved. We'll see how it all plays out numbers-wise.
Bet99 sent another statement by signing Auston Matthews
What really stands out there is that Bet99 sent another statement by signing Auston Matthews. Think of all the other sportsbooks in Canada that would have loved to ink him to a contract. Instead, Bet99 made the perfect pitch and they were able to get Matthews on board without any kind of complications. For fans who love hockey, especially the NHL, this will only entice them to head to Bet99 for their needs.
Whether it be checking on individual NHL odds, NHL Stanley Cup odds, or something else, Bet99 is now in the driver's seat with people in Toronto who love the Maple Leafs. Matthews is absolutely adored across the city. He can do no wrong, as he's quality on the ice and he's won over so many people off of it as well because of his fantastic personality. With that personality, Bet99 has hit the jackpot for the company.
"I'm proud to announce my partnership with Bet99 and I am excited to explore and develop opportunities in this space alongside their team," Matthews said on his Twitter page shortly after his epic partnership with the company was made official. "Stay tuned for more!"
As you can see, Matthews is quite excited about this adventure and he's got some great company at Bet99 as well. We're of course talking about Georges St. Pierre, who signed on as an ambassador previously to help out with the UFC efforts. Now, Matthews will be the headliner for hockey and St. Pierre will keep doing his UFC thing. This is going to be quite the duo here for the sportsbook. Fans are loving it.
Maple Leafs are hoping they can go on a deep postseason run
What could make things even sweeter for Bet99, in this case, is that the Maple Leafs are hoping they can go on a deep postseason run this year. Currently, Toronto is looking like a really tough team to beat and an easy schedule in March could help them win the Atlantic Division. If that ends up happening, then Toronto would have an unreal amount of momentum leading up to the playoffs.
Should Toronto keep going strong, that's only going to raise Matthews' popularity in stock. With him doing ads for Bet99, we don't have to tell you that this will entice people to keep going to Bet99 over the other sportsbooks competitors. Things are truly hand in hand here, which Bet99 of course understands. Of course, people are then going to use Bet99 to bet, and also bet on the Maple Leafs.
Toronto has dreams of winning the Stanley Cup and that's most definitely going to be a difficult task. However, you can never rule out a team like the Maple Leafs, especially when they have such an incredible amount of talent on the roster. This 100 percent includes Matthews, who has really established himself as a superstar. He's so dangerous with the stick in his hands, as defences have trouble containing him.
Countless fans in Toronto are ready for this team to keep things rocking in a positive way the rest of the regular season. Then, once the postseason gets here, the expectation is that this team will be able to kick things into a new gear. Only time will tell if this team can get things done, but if they do, it will be golden news for Bet99 as a whole. The sportsbook will be ready to cash in on Toronto's success.