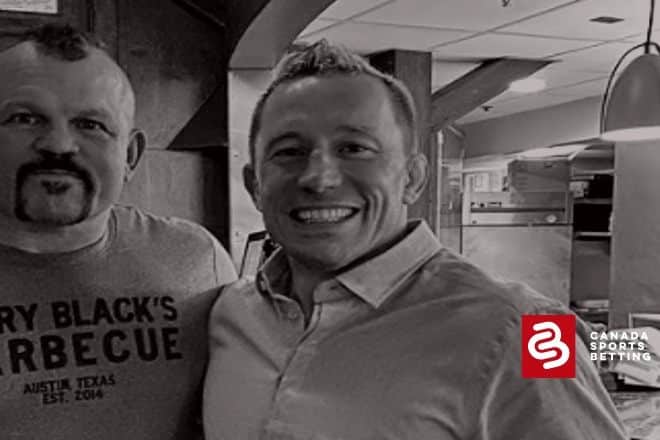 With the way sports betting is changing all over the world, especially Canada, we're seeing more and more sportsbook companies find different ways to get their name out there. The long list of course includes Bet99, as the powerhouse is taking things to different levels. Just recently, it was confirmed that Bet99 Sportsbook is advertising in Ontario and it's been exciting. What's next for the betting giant in the near future?
Bet99 is leading the way for advertising in Ontario
With this kind of venture being new to folks, Bet99 is leading the way for advertising in Ontario and it's been great to see for the company. It goes without saying, but Bet99 is one of the more trusted sportsbooks out there. Time and time again, people all over Canada, and now more than ever Ontario, check out the different odds provided by the company and then they don't waste a minute in placing their exciting bets through them.
In terms of advertisement in Ontario, Bet99 earlier this winter became one of five companies to make history in advertising during the 2021 Grey Cup. That final between Winnipeg and Hamilton was an absolute thriller, with Bet99 advertising its free-to-play products throughout the broadcast. We don't have to tell you how popular the Grey Cup is, so the ads made their way to millions of eyes all over the world. Talk about a great Bet99 decision.
Bet99 of course wasn't the only sports betting company who was able to advertise during the Grey Cup, as they were joined by Odds Shark, PokerStars, Jackpot City and Party Casino as those who decided to move forward with this specific project. Now, though, Bet99 is ready to send things over the top in terms of attracting new and excited customers over in Ontario. While we see competition, Bet99 is setting itself apart.
That's because according to The Star, Bet99 has put aside a sizeable marketing budget to try and gain plenty of attention of folks all over Ontario, which is key with the gambling laws continuing to change. This is of course a wise move, as things continue to grow and sports betting in Ontario as a whole is projected to break records. Per reports, Bet99 has divided the budget into several different television and digital advertising plans.
Bet99 has struck gold with its partnership with Georges St-Pierre
It goes without saying, but Bet99 has struck gold with its partnership with Georges St-Pierre, who is without question one of the best Canadian MMA fighters we've ever seen. Throughout his days in the Octagon, St-Pierre was a fierce competitor and he recorded some truly head-turning performances with the gloves on. Because of this, he's adored all over Canada. Obviously, this includes the entire Ontario market as well.
Last year, St-Pierre and Bet99 officially teamed up as partners and its been a match made in heaven. With St-Pierre on board, he's done a fantastic job of promoting the brand for Bet99, while also helping the company increase its users and the amount of people who check out UFC odds ever since single-sports betting in Canada was launched in August. St-Pierre has been promoting safe, responsible gambling ever since.
Now, St-Pierre continues to make an impact, with this Ontario push being something Bet99 is really taking seriously. With St-Pierre essentially being the face of the company right now, this is expected to keep the signs up high and the attraction for joining Bet99 consistently on the uprise for the company. The fact that Bet99 was able to beat out the other major players in the sports betting world for this deal was a true home run move.
St-Pierre is a man who needs no introduction and he's been fired up from the moment he joined Bet99 to help get the word out. The company is of course incredibly gracious for his efforts and he's going to keep making them glad they were able to get things across the finish line. As time passes, St-Pierre will keep on making a huge impact for Bet99. In Ontario, things are only going to get better and better as time passes here.