March Madness is well and truly underway, with more than a handful of fan-made brackets already busted wide open. Heading into the Round of 32, there have been two major upsets, and there will almost certainly be more where that came from.
Virginia, a four-seed, was shocked by a last-second shot from 13-seed Furman. If that weren't enough, second-seed Arizona, whom many had predicted would make a deep run into the tournament, was shocked by 15-seed Princeton. There's no telling what the next big surprise will be, but that doesn't mean we can't do our research. Keep reading for a preview all of the matchups happening on Saturday, March 18.
(5) San Diego St. vs. (13) Furman (+6, 138 o/u)
Time (ET): 12:10 p.m.
Odds to win tournament: San Diego State (+4000), Furman (+15000)
With all due respect to San Diego State, everyone is talking about Furman, and those final seconds against Virginia. Furman was trailing 67-65, Virginia had possession of the ball, it all seemed academic. A questionable heave pass later, Furman had the ball and JP Pegues nailed a three-point shot to leave the Cavaliers stunned.
In the Round of 32, things won't necessarily get any easier for Furman. San Diego State isn't a heavyweight on par with Virginia, but it is a team that could quietly make a run to the Sweet 16 thanks to a particularly stout defence. San Diego State will be a significant favourite heading into the Saturday matchup, but it can't let its guard down, since Furman has already proved it had an upset in them.
Betting stat to know: San Diego State managed to hold its first-round opponent, Charleston, to just 32.1% shooting. Though SDSU isn't quite as strong offensively as Furman, it has the 11th best defence according to KenPom. Can Furman break through the tough SDSU defence?
Best bet: Though they managed to shut down Charleston, the Aztecs offence was only marginally better than their opponent. Furman is statistically better, though the SDSU defence looks to be up to the challenge. Still, it should be a tightly contested game, so take Furman +6 and wait for the last-second tension.
Tennessee vs. (5) Duke (-3, 128.5 o/u)
Time (ET): 2:40 p.m.
Odds to win tournament: Tennessee (+2200), Duke (+1800)
For much of the season, Tennessee felt like a smart pick to make a deep run in the tournament. Times have changed, however, and that is never more evident than in this matchup. It's a tale of two teams that appear to be heading in opposite directions.
Duke opened as a 2-point favourite, but the line has since grown to -3 (and 3.5 in other places). Duke smoked Oral Roberts, as expected, but things went less than swimmingly for Tennessee. The Vols narrowly escaped being the second 13-4 upset of the day, winning 58-55 over UL Lafayette. With injuries and inconsistency, Tennessee heads into its matchup as the only higher seed that is an underdog.
Betting stat to know: Tennessee held UL Lafayette to just over 40% shooting from the field and 33% from three. The two are evenly matched up on offence according to KenPom, so defence could become the difference.
Best bet: The under is probably the safe bet. Tennessee only managed 58 points against an inferior opponent and its defence is enough to potentially keep Duke under 65. It should be a close matchup that comes down to a possession or two.
Under 128.5 points (-110)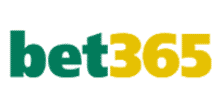 -110
Bet Now!
(1) Kansas vs. (8) Arkansas (+3.5, 144 o/u)
Time (ET): 5:15 p.m.
Odds to win tournament: Kansas (+1200), Arkansas (+4000)
Kansas is the favourite in this one, having taken apart Howard in the first round, 96-68. Arkansas, meanwhile, picked up a 10-point win over Illinois, in a matchup that looked tougher on paper than it ended up being. Despite the seeding difference, it might be a mistake to underestimate Arkansas.
For starters, Arkansas has been part of the Elite 8 the past two years, so it has the institutional know-how to make a deep run. That said, the Razorbacks will need to be far better than their 38.7% shooting percentage in round one if they hope to pull off the upset in round two.
Betting stat to know: Kansas shot 52.1% against Howard, but the question remains whether it can do that against the 17th-ranked KenPom defence in Arkansas. Kansas also has balance, presenting greater challenges to a tough Arkansas defence.
Best bet: Take the team under 70.5 (-120) for Arkansas. The Razorbacks are going to have a much more difficult time getting baskets against Kansas and its seventh-ranked KenPom defence. With baskets being at a premium, expect a score in the upper 50s or lower 60s.
(7) Missouri vs. (15) Princeton (+6.5, 150 o/u)
Time (ET): 6:10 p.m.
Odds to win tournament: Missouri (+6000), Princeton (+20000)
Missouri won its matchup against Utah State, 76-65, but that isn't going to be the talk of this matchup. The real talk will be surrounding Princeton, the Ivy League school that no one thought had a chance to get this far.
Princeton pulled the biggest upset of the tournament's first day, walking away with a 59-55 victory over second-seed Arizona. The Tigers managed to overachieve in a way that, statistically, seemed impossible. Even though they're not playing another top seed, Missouri is going to be another monumental task for the Tigers.
Betting stat to know: Missouri shot 40% from three in its first-round matchup. Princeton managed to play smart and disciplined against Arizona, but if Mizzou stays that hot from three it might not matter for the Ivy League Tigers.
Best bet: Mizzou by 6.5 points seems like the smart play. It looked strong against a weaker opponent in round one and its top-10 KenPom offence should give Princeton fits. The Cinderella story was a nice one for Princeton in round one, but notching another upset is unlikely.
(1) Houston vs. (9) Auburn (+5.5, 131.5 o/u)
Time (ET): 7:10 p.m.
Odds to win tournament: Houston (+550), Auburn (+6000)
Houston is one of the tournament favourites and the team showed that it can simply put the pedal to the metal and dominate when necessary. However, Marcus Sasser re-injured his groin and could be questionable for at least this game.
On the other side of things, Auburn handily dispatched a tough Iowa team that struggled defensively. The Tigers nailed free throws when necessary and got a strong double-double performance from Johni Broome, who posted 19 points and 10 rebounds.
Betting stat to know: Houston is the top team in the nation in block percentage at 16.1%. The fourth-ranked KenPom defence will certainly have its hands full with a capable Auburn outfit, but it should be able to keep the Tigers at bay.
Best bet: Houston is as good a team as there is in the tournament. The Cougars toyed with Northern Kentucky before putting them down for good in the second half. Take Houston -5.5 and watch as one of the best defences in the country goes to work.
(2) Texas vs. (10) Penn State (+5.5, 140 o/u)
Time (ET): 7:45 p.m.
Odds to win tournament: Texas (+1400), Penn State (+7500)
Both teams made it look easy in the first round. Texas dominated Colgate, winning 81-61, while Penn State won its matchup with seven-seed Texas A&M to the tune of 76-59. That said, the similarities end there.
Penn State is making its first Round of 32 appearance since 2001. The Nittany Lions have a strong offence and get the most out of their defence. With that being said, they'll be facing a very balanced Texas outfit that is top-11 in defence and top-16 in offence according to KenPom.
Betting stat to know: Texas shot 13 of 23 from three-point range against Colgate in round one. While Penn State managed to stonewall Texas A&M, it's likely going to have a tough time with Texas. Guard Marcus Carr is the catalyst but with performances from Sir'Jabari Rice, who scored 23 off the bench, it will be tough for Penn State to handle.
Best bet: Penn State punched above its weight in round one, but it's now facing a heavyweight contender in Texas. With their three-point shooting ability, the Longhors over 72.5 points (-125) is as sound a bet as it gets.
Texas over 72.5 points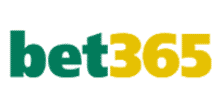 -125
Bet Now!
(2) UCLA vs. (7) Northwestern (+8, 127 o/u)
Time (ET): 8:40 p.m.
Odds to win tournament: UCLA (+1200), Northwestern (+8000)
UCLA is getting a lot of love as a team that could make a run to the title and looked the part on Thursday. The Bruins drubbed 15-seed UNC Asheville to the tune of 86-53, with the outcome never looking to be in doubt.
Northwestern, meanwhile, handled a very capable Boise State team, 75-67, never trailing at any point in the game. Things got tight at the end, but a late run pushed the game out of reach. Boo Buie was on fire, picking up 22 points, five assists, and five rebounds.
Betting stat to know: Despite being a borderline top-20 KenPom offence, UCLA is 339th in the country in three-point field goal attempts at 29.1%. Northwestern has a top-20 defence that could give UCLA trouble, and the lack of a consistent three-point threat could become important.
Best bet: Though the Northwestern defence is nothing to write home about, Northwestern could keep this one within range with a strong effort. Taking the Wildcats +8 looks like a decent bet, though UCLA should still have enough to prevail and move on to the Sweet 16.
(1) Alabama vs. (8) Maryland (+8, 141 o/u)
Time (ET): 9:40 p.m.
Odds to win tournament: Alabama (+550), Maryland (+5000)
Alabama is one of the heavy favourites in the tournament and with good reason. The Crimson Tide are balanced on both ends of the court and showed little issue dealing with Texas A&M-Corpus Christi to the tune of 96-75.
Maryland, meanwhile, looked to be in peril in the first half, falling behind by double digits to West Virginia. The Terrapins fought back to make the game pretty dramatic in the second half, thanks in part to Julian Reese, who led the Terps with 17 points.
Betting stat to know: Maryland managed to go 51.1% from the field against West Virginia. Against one of the most dominant defences in the country, it's unlikely to repeat that kind of performance. Another slow start and the Tide will bury them before the first half is over.
Best bet: Though it is tied for the highest spread of the day with UCLA and Northwestern, Alabama looks like the clearly better team which is why you should take the Tide -8. They shot the lights out from three against TAMUCC and can dominate on both sides of the floor. If they can effectively limit the Maryland offence, it could be lights out quickly.