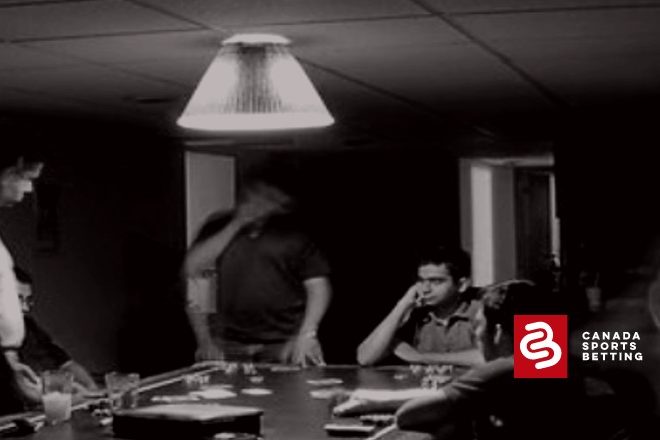 Throughout the years, there have been some incredible betting-related movies to make their way to the big screen. For folks who love gambling, we don't have to tell you how much they've enjoyed seeing these movies go down, as they provide quality content. With that said, which ones are the best of the best? In this piece, we have our take on the 10 best gambling movies in the history of those films. Do you agree with our list?
Rounders is no question on our list of best gambling movies
It should really come as no surprise here, but Rounders is no question on our list of best gambling movies out there. If you for some reason have not watched the movie, we'd highly recommend it. Matt Damon steals the show in this film, as he really depicts the life of a young gambler trying to make things happen for himself. Despite the struggles, Damon is able to redeem himself late in the movie in a dramatic fashion.
While we hope we're not ruining things for you, when Damon is able to take down the character played by John Malkovich, it's really tremendous to see. The two are playing some heads-up Texas Hold 'Em, with Malkovich thinking he's got Damon beat. He had previously beaten Damon and taken a massive amount of money from the young man. Then, Damon decides to really improve his game and go back for some more.
In the final scenes of the film, Damon not only slows plays Malkovich, but he also finds his 'tell' when he had a big hand, which is reaching for his Oreos. Damon lays down a monster when Malkovich unintentionally reveals he's got an even bigger hand. Malkovich loses his mind and sends his Oreos against the wall. Then on the final hand, Damon flops a monster himself and 'check's Malkovich into betting big against him.
Malkovich eventually goes all-in and Damon embarrasses himself in a big way when he reveals he's got the 'nuts' to his name. Malkovich goes crazy, but the infamous 'pay that man his money' quote from Malkovich shows respect to Damon, who is of course going crazy on the inside after winning so much money. Rounders is an absolute classic: it has encouraged folks to visit different online casinos to test their luck at poker as well.
Which film is the No. 1 best gambling movie?
While we're sure this might provide some drama, we know you're asking yourself which film is the No. 1 best gambling movie? Without further delay, here's our list: No. 10 Rounders, No. 9 Molly's Game, No. 8 Ocean's Eleven, No. 7 The Cincinnati Kid, No. 6 Molly's Game, No. 5 Rain Man, No. 4 is 21, No. 3 The Hustler, No. 2 The Sting and No. 1… Casino. Is there any doubt that this is at the top of the best gambling movies to watch now?
Again, we know that list provides some drama, but it's really hard to argue with our top choice in Casino. Whenever Joe Pesci and Robert De Niro teamed up together for a movie, it was almost certain to be nothing short of incredible. Such was the case with Casino, which was released back in 1995. The movie was also directed by the one and only Martin Scorsese. Scorsese will go down as one of the best directors ever.
Time and time again, Scorsese has delivered with some masterpiece movies and this was 100 percent the case with Casino. It will go down in history as one of the top gambling movies for millions of folks out there, with countless people also agreeing with us that it's the best they've ever seen. This was a throwback 'gangster' movie, with De Niro running the show and not letting anyone tell him how to handle his business.
Pesci's character is also tough to match, as the performance of the two is still talked about to this day. While the two sensational actors have featured in other movies together – of course including Goodfellas – Casino really is tough to match. Pesci, DeNiro and the rest of the cast were brilliant in this one. Just like Rounders and the others on our list, we highly recommend you watch Casino, our best gambling movie.