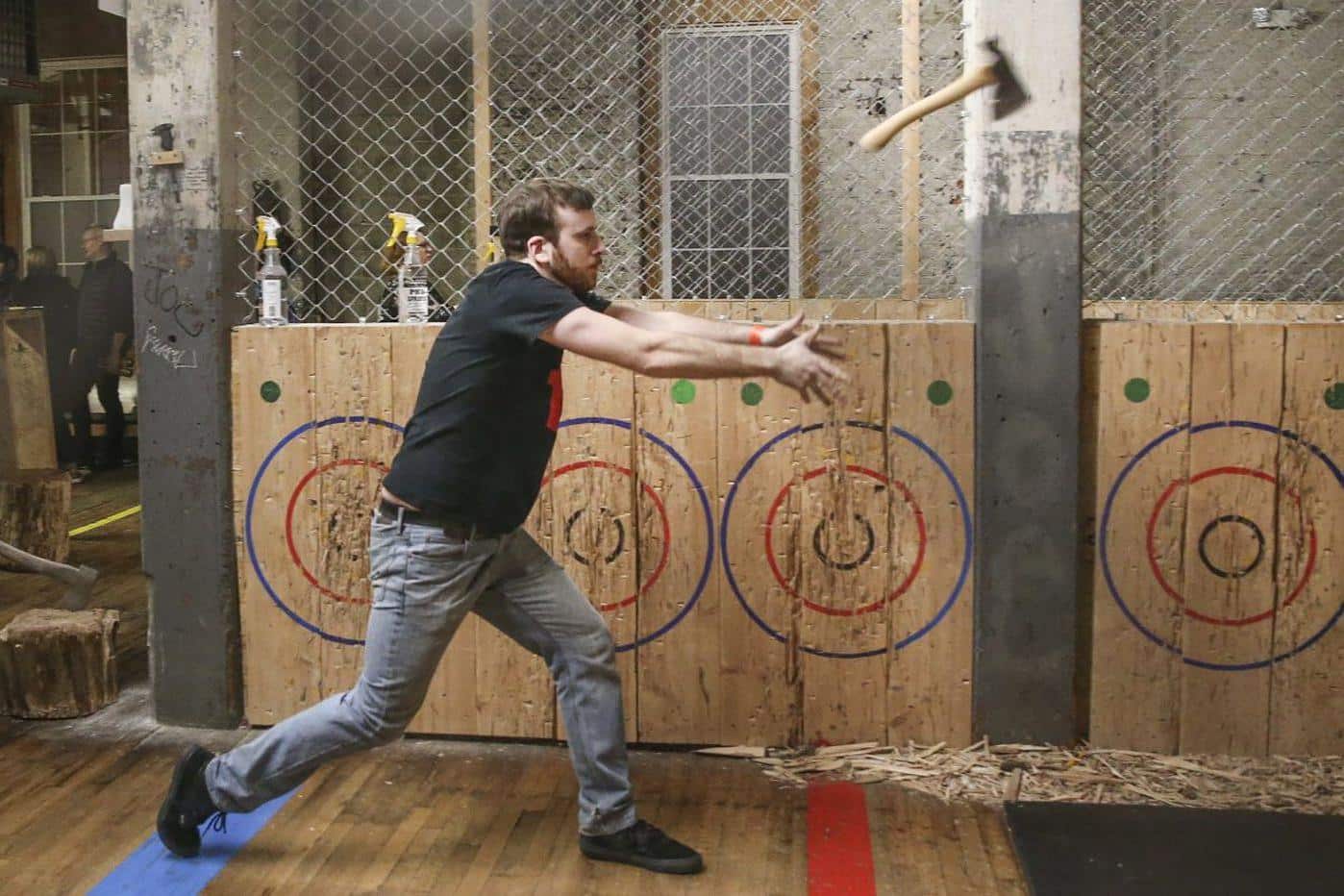 Axe-throwing a thriving sport in Canada, at a recreational and competitive level, that was started in 2006 in a backyard with some friends throwing axes at a target. While this is true, throwing axes and wood-chomping type activities have been around for generations, with lumberjack competitions frequently occurring throughout the year.
The growth and popularity of the sport have led to the development of axe-throwing bars across the country, particularly in the provinces of Alberta, British Columbia, and Ontario. Which begs the question, where are the best axe-throwing places in Ontario?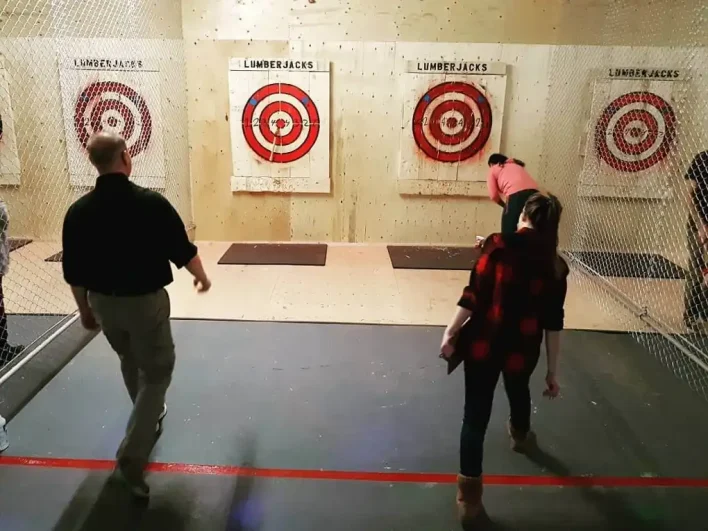 Bad Axe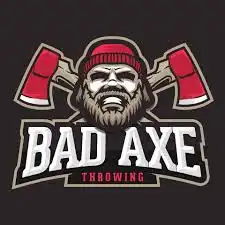 Bad Axe Locations
Locations in the US: Atlanta, Brooklyn, Chicago, Denver, Aurora, Charlotte, Colorado Springs, Denver Downtown, Baton Rogue, Dallas, Fairfax, Fresno, Fort Worth, Greensboro, Huntsville, Indianapolis, Jacksonville, Long Beach, Matawan, Metuchen, Minneapolis, Nashville, New Rochelle, Oklahoma, Paramus, Richmond, Rochester, Sacramento, San Diego, San Francisco, Spanish Fort, Staten Island, Syracuse, Tampa, Washington, Westminster.
Locations in Canada: Burlington, Ottawa, Vaughan, Winnipeg, Kitchener, Surrey, Waterloo, Mississauga, Toronto, Windsor
Locations in the UK: London
For those travelling or living in Burlington, we must recommend that you check out Bad Axe. While there are other centres the one in Burlington is excellent! The company has been running since 2014 and is one of the biggest organizations in Canada.
The popularity of axe-throwing has gone beyond what anyone had expected with regard to the U.S. market. There are more than double the BadAxe centres in the U.S. than anywhere else in the world combined. With a recent expansion over to the UK, BadAxe has big aspirations and seems to be fulfilling them.
Any participant at any centre can take part in the league, which is run by BadAxe and using a tracking system to give competitors a global rank. Each season lasts 8 weeks and at the end of the season, the staff reward winners with a winners ring – much like what Major League sports winners get!
BATL – The Backyard Axe-Throwing League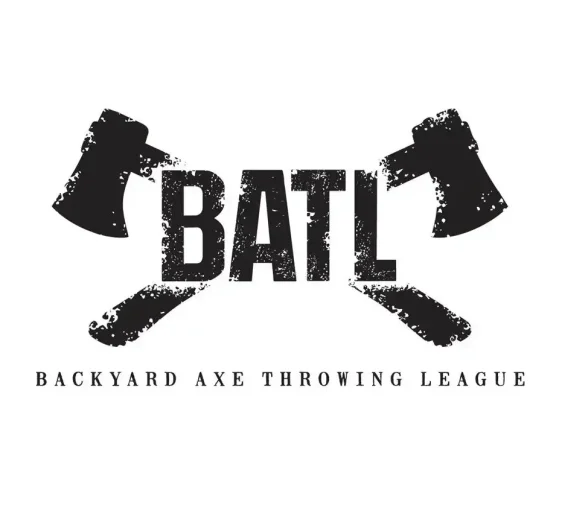 BATL Locations
Locations in the US: Charlotte, Chicago, Houston, Nashville, Orlando, Scottsdale.
Locations in Canada: Ottawa, Calgary, Hamilton, London, Kitchener-Waterloo, Niagara Falls, Novi, Orlando, Ottawa, Pickering, Toronto, Vaughen, Winston.
One of the most popular aspects of axe-throwing in Canada is BATL, which has a variety of centres scattered across the country. There are 13 locations across the country, with more due to open up in the near future. With plans to start up axe-throwing in Durham, Ontario coming together now for the latest BATL centre.
BATL is partly responsible for the fast-growing community of axe-throwing, with global influence as we see axe-throwing bars opening up across Europe. It's the sense of community that has allowed axe-throwing to evolve and develop into an international community. Axe-throwing leagues are extremely popular in Ontario, with coaching classes and competitions being held all the time.
The sport has grown to the point where it has experts who are able to give valuable coaching lessons being offered. These classes are relatively cheap, but for those that can't afford it most of the centres, we discuss also offer walk-in classes for free. Centres like the axe-throwing Kingston, Ontario offers a range of classes for customers to take advantage of today.
Although a lot of these centres are in bars and function as a good option for private parties, birthdays and company team-building events, there is certainly a growing scene of aspiring professional axe throwers.
Forged Axe-Throwing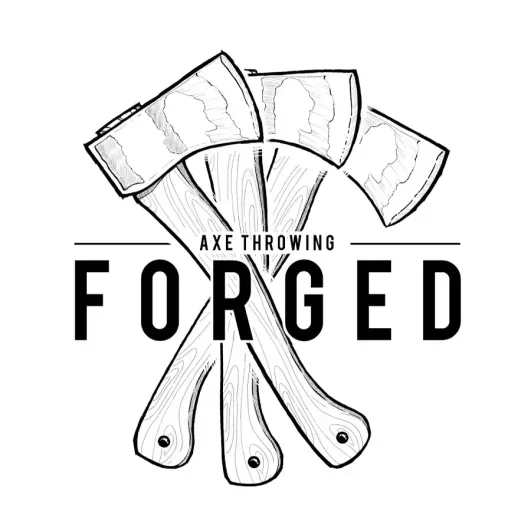 Forged Axe-Throwing Locations
Locations in Canada: 1208 Alpha Lake Rd Unit 1, Whistler, BC V0N 1B1, Canada
One of the main companies offering axe-throwing in Burlington Ontario, as well as a number of other spots, is Forged Axe-throwing. Similar to what we see at BATL, they were inspired to create a community and atmosphere, where people cold enjoys axe-throwing in a non-threatening, entertaining environment.
Forged has some excellent staff, as we notice a tonne of reviews left claiming to have had the best experience and it being mainly down to the quality of the axe-throwing experts on site. If you're not an axe-throwing lover, it's normal for customers to get bored after a few throws. However, the team at Forged is committed to ensuring everyone leaves having had the best experience. They provide teams with a number of great games to play and compete for axe-throwing glory!
As well as that, Forged offers classes to those who want to push themselves and improve. Most classes that take place at Axe-throwing centres are just tips and pointers, rather than actually paid training/classes. What separates Forged from other top-tier axe-throwing centres in Ontario is the fact they're committed to the growth of the sport and the attitude of the company from the top-down. So, why not take some friends down and give Forged a try!
Riot Axe
Address: 101 Beverley St Suite D, Guelph, ON N1E 3C3, Canada
Website: https://www.riotaxe.com/
Opening Hours: Walk-ins Available 6:00 pm – 9:00 pm on Mondays.
Contact Phone: +1 226-780-0228 Email:

[email protected]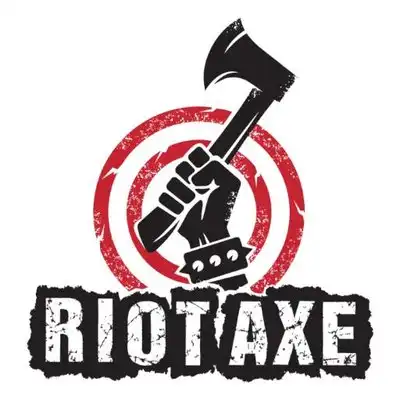 Riot Axe-Throwing Locations
Locations in Canada: Riot Axe,101 Beverley St, Suite D, Guelph, Ontario, N1E 3C3
Riot Axe is a community organization playing out of Guelph, Ontario, providing a unique axe-throwing experience. Unlike the aforementioned centres, Riot Axe is a much smaller company with a more family-friendly feel. While this is the case, they are still offering a variety of great packages for customers looking to enjoy a night at Riot Axe.
Riot Axe is a small company, but it's owners are committed to giving back to the community. Through community programmes the owners are giving back to the community, providing an inclusive space and donating some profits to local charities through events. This is a relatively small company, compared to what we've discussed previously, and as such it doesn't' have as much on offer as some of the bigger providers.
While this is true, it shouldn't deter Axe-throwing enthusiasts and it's well worth checking out what's on offers at Riot Axe. Riot Axe was founded with the intention of providing a different experience to what other major axe-throwing companies are offering. So, for those customers who want a more personalized experience, maybe Riot is the one!