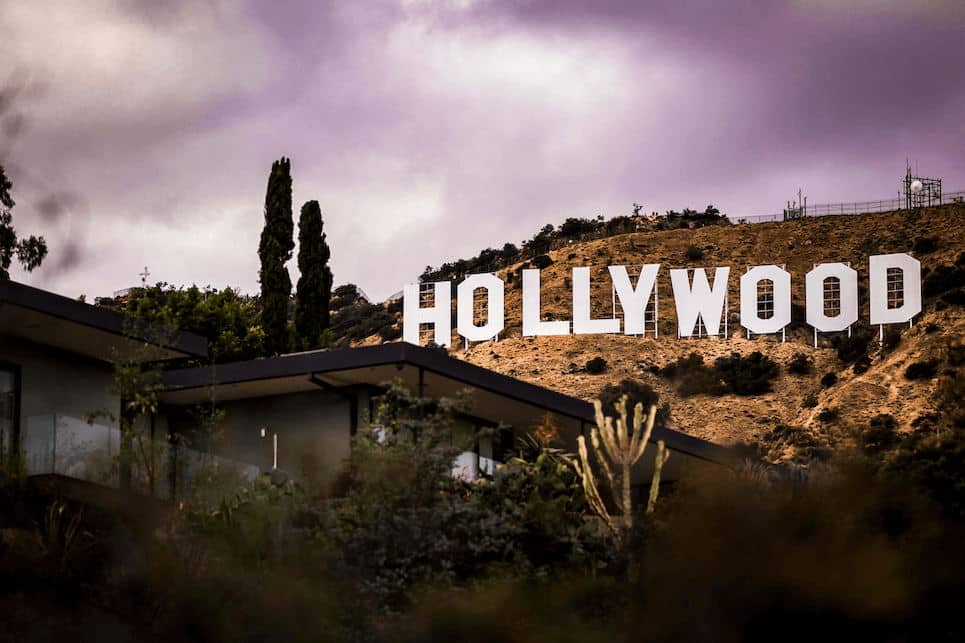 They are already famous, many of them are hot and they peak really young – it's like a career in Hollywood was destiny for these retiring super star athletes.
When it's finally time to hang up the boots and jersey, a number of sports athletes have turned to the big screen. Many have taken a swing and miss, the likes of Dennis Rodman and Lawrence Taylor to name a few.
Fortunately, that's not always the case. Many sports stars turned Hollywood stars have rewritten the script, stepping off the field and into the studio.
Let's get into those athletes who revised their careers in respectable fashion.
Athletes turned Actors
Various actors have tried and failed, some worse than others (don't mention Dennis Rodman), but athletes such as Michael Jordan, Arnold Schwarzenegger and Ronda Rousey made it in showbiz.
Michael Jordan in Space Jam
Michael Jordan, or MJ, is considered to be one of the greatest basketball players ever to grace the game. He played the vast majority of his career for the Chicago Bulls. Whilst there his reign as the best player in the world remained unchallenged – he still holds NBA records, even now.
Though it wasn't until he'd established himself as MJ, when the NBA superstar decided to try his hand at acting. In 1996, Jordan teamed up with Bugs Bunny, and the rest of the Looney Toons, to produce Space Jam, which went on to be one of the most iconic cult sports movies ever made.
Space Jam was never going to be the next Hitchcock movie, but the concept of casting an elite athlete and animated characters was an attractive proposal for director Joe Pytka. On its release, the movie was No. 1 in the North American Box Office and went on to gross over $230 million worldwide.
"I thought the first Space Jam was a silly idea," "I didn't know how it could become a movie (but) it did." Space Jam director Joe Pytka."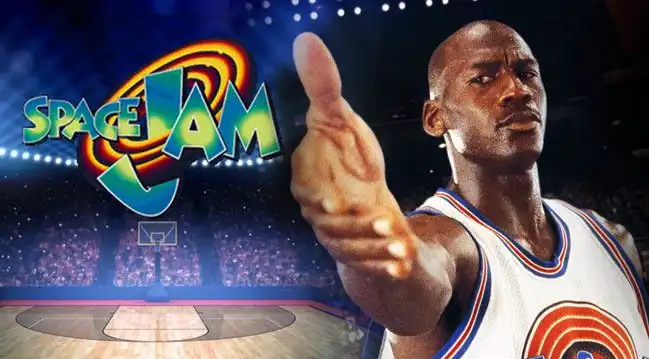 Arnold In, well, all things Arnold has been In
Austrian bodybuilder Arnold Schwarzenegger is a household name in America. It's quite amazing how he's managed himself over the years: from bodybuilder, to actor, to being a senator, the 72-year old is phenomenon.
Arnold's career was born in bodybuilding, winning five Mr Universe titles and six Mr Olympia crowns, though he always took a deep interest in American movies and was well-suited to the limelight. At the summit of the bodybuilding world, Schwarzenegger wanted to take advantage of his ascension to the top and get in front of the cameras. His first big break came when he earned a Golden Globe for Best Newcomer for his part in Stay Hungry (1976).
Arnold's career in bodybuilding meant he was typecast for certain roles in a number of movies, which would be the catalyst for his rise to international stardom. First came Conan the Barbarian (1982), and then it's sequel Conan the Destroyer (1984) and finally the start of the seemingly never-ending series of Terminator movies (Terminator, 1984).
Fast-forward to 2019, and the release of the sixth installment of the Terminator movie series. However, now a much older man, Schwarzenegger is but a gimmick brought in to bump up the numbers in the box office. Not a slight on the man, as he's had an excellent career and deserves credit for what this athlete turned actor has achieved.
Ronda Rousey in Entourage, Furious 7 and Expendables 3
Ronda Rousey is widely considered to be the first female MMA-fighter to shine light on female competition, and bring female UFC fights into the mainstream. Her career has certainly had its ups and downs, but despite that she's carved out an impressive athletic and professional acting career.
Her first taste of MMA came in 2010, when she found early success in the UFC and went on to become the Bantamweight Champion. It wasn't until UFC 207 when Rousey ceded her crown as champion to Amanda Nunes in brutal fight, which left Ronda unsure of her future in MMA.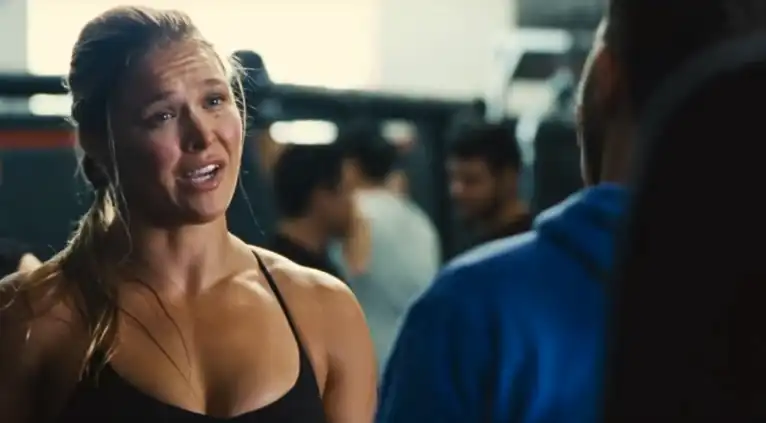 In 2014, during the rise and fall of her fighting career, she starred in The Expendables 3, one in a series of movies stacked with stars from all generations. Her role in the movie sparked her acting career, appearing in Furious 7, Mile 22 and a movie version of the highly-popular TV show Entourage.
Rousey did make a return to the octagon, but it ended with her getting knocked out from a brutal head kick. In spite of an unsuccessful return to MMA, she deserves a great deal of credit for what she achieved in the UFC and on a broader scale, how she managed to get womens' fights on the main cards of MMA events today.
Lebron James in Trainwreck
The NBA seems to produce some fairly credible actors, as we look at our second basketball star who made the transition to the movies.
LeBron James, or King James, is always in contention when someone pops the question "who's the greatest NBA player of all-time?". He's managed to stay at the apex of the league since first joining back in 2003. He's been competing for 16 years, which immediately puts him in that category of "best ever".
The release of Trainwreck in 2015, gave LeBron the opportunity to add another feather to his cap. Trainwreck is a comedy, starring Amy Schumer and Bill Hader, in which LeBron plays himself as the friend of a sports doctor.
On paper the movie didn't sound particularly enthralling, but after the release critics flocked to credit the NBA superstar for his role in the movie. Some journalists even went as far as to claim he was the funniest person in the movie, which is some feat considering the cast.
Dwayne Johnson In Everything
Dwayne Johnson has been on quite a journey through his career. His gargantuan stature and family wrestling background made him the ideal candidate for the World Wrestling Entertainment (WWE) industry.
He debuted as "The Rock" back in 1995 and quickly became one of the most popular stars in WWE. He was known for his catchlines, as well as "winning" numerous WWE titles. His easy-going personality, coupled with his dynamic presence in front of the crowd, cements him as one of the biggest WWE stars in its history.
In 2001, The Rock dropped the stage name and decided to chase his dreams of Hollywood notoriety. He first starred in The Mummy Returns, before returning to the big screen as the lead in a spin-off of The Mummy series called the Scorpion King. The movie was successful at the box office, despite not being a captivating classic.
The Scorpion King gave Dwayne a measure of what he was capable of in Hollywood. Johnson's role of the hardman with a smile, led him to being cast in an increasing number of movies. Since the early days his acting career has come on leaps and bounds, and to date he's starred in at least 46 movies.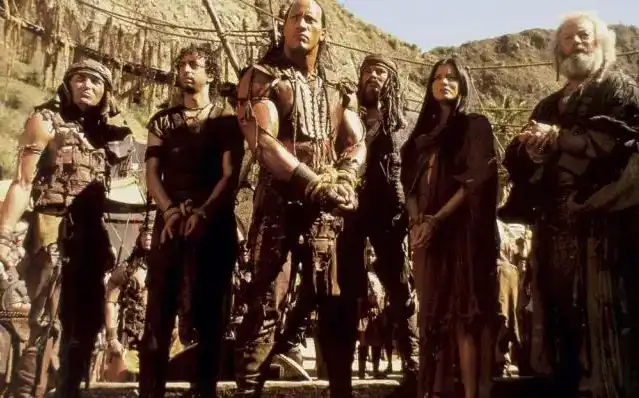 Other careers athletes have started during their careers or after retiring from sports
Athletes are often tarnished with the same brush and sometimes labelled as dumb jocks. But this is far from the reality of many sportsmen and women, who have achieved great things whilst competing and building a career as an athlete, as well as in their post-playing days.
Balancing a professional sporting career, whilst simultaneously working on another project is very strenuous. Especially when athletes pursue further education, while trying to fit classes into a busy schedule. It's so demanding and naive to think it's anything else.
NFL lineman John Urschel got a PhD in Maths from MIT
John Cameron Urschel is a retired professional NFL guard, who played his entire football career at the Baltimore Ravens. He enjoyed a good sporting career playing with the Ravens through until he was 26, in 2017, at which point he announced his retirement.
But it wasn't just football for Urschel, he took a great interest in mathematics throughout his life. This interest culminated in the Baltimore guard going to Pennsylvania State University to study a Bachelor's in maths.
When he graduated, he was awarded with the William V. Campbell Trophy and was named the "Academic Heisman". John's success with his diploma led him to take on a PhD at MIT in 2016. He went on to publish six peer-reviewed mathematics papers and is still producing papers to date. Urschel was even named by Forbes in the "30 under 30 list in science" in 2017.
Boxer George Foreman unveiled Goerge Foreman grill in '94
The legendary George Foreman posted 76 wins during his long career, 20 more than the great Muhammad Ali who he built a fierce rivalry with during his time at the top. He is seen as one of the all-time great boxers and took part in the infamous "Rumble In The Jungle" against Ali in 1974.
Foreman decided to retire from the ring in 1977 and became an evangelist. He returned to boxing some 10 years later at the age of 39 and found immediate success. As he was returning to the sport, he claimed the reason for his success was down to the fact he was eating healthily.
Soon after this statement, he was approached by Salton, Inc. who asked him to be the face of their new grill. He was offered $138 million to use his name on the product, which was significantly more than he earned during his boxing career. The "George Foreman Grill" became a household name within no time, and Geroge went on to make millions over the years that followed.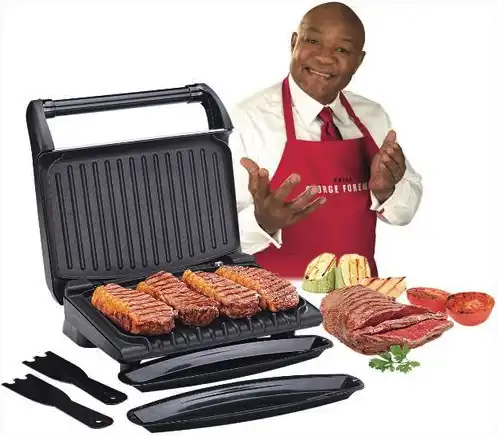 MLB Pitcher Randy Johnson is a photojournalist
Randy Johnson played 22 seasons in the Major League Baseball as a pitcher, and in that time he achieved 303 career wins, which ranks as the fifth-most by a left-hander in MLB history. He was known as "The Big Unit" and was touted for his signature "slider" pitch.
After retiring from the field, Randy went on to become a photographer, travelling the world and capturing some of the world's finest metal bands, as well as heading over to the Serengeti for some nature shots. Quite the contrast from life at the plate.
Johnson has worked with some amazing bands over the years, the likes of Metallica, Between the Buried and Me, and Motorhead. His work spans a variety of affinities and he's established himself as a credible artist – a very successful life, Mr Randy Johnson.
Mike Tyson sells weed now
Our final athlete is one we all know very well. An individual that existed for a long time in a vortex of controversy, yet achieved so much. Of course Mike Tyson is still drawing a lot of attention, even now, but for different reasons.
Tyson was a formidable athlete, winning 44 of his 50 fights, often in ruthless fashion via knockout. Working under the highly-distinguished Cus D'Amato, Tyson became World Heavyweight Champion at just 20 years of age. His constant presence in the media spotlight became too much at times, with the weight of his status resulting in him acting out in ways which weren't well received in the public eye.
But now at 53-years of age, Tyson is a changed man. He's left the chaos of the fight-game and the onerous lights of Vegas behind him. He invested in the "Greenrush", buying a 40-acre ranch in the Mojave Desert to produce Marijuana. As of today the business is thriving and Mike seems to be happier than ever, whilst enjoying some of his own produce.