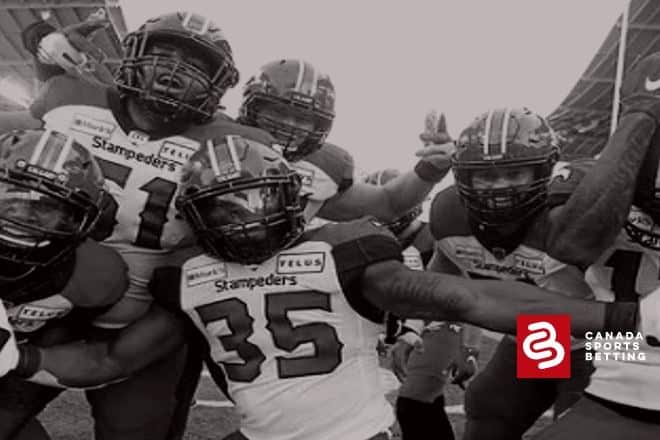 With there being sweeping changes all over Canada in terms of sports betting, you already know that that's also going to be the case for Alberta. One of Canada's biggest provinces, Alberta is the proud home of multiple professional teams. With this, fans can now get excited knowing that sports betting is coming to Alberta NHL and CFL venues in the near future. In-person bets while watching your favourite teams?
Alberta's changes will start with two private sportsbooks being allowed
To get things going on the right foot, Alberta's changes will start with two private sportsbooks being allowed to operate things in the province. We don't have to tell you how massive this is, as it's a giant step for Alberta to really push things from a competition standpoint when it comes to the betting world. Now, people who check out the best odds via the Canadian sportsbooks will have to main online options in the near future.
For the most part, most provinces in Canada have decided to steer clear of teaming up with sportsbooks companies and they're making the decision to work with government-run corporations instead. However, Ontario sports betting teaming up with sportsbook companies has opened the door for others to follow suit. That's where Alberta is now stepping in, with them going against the grain too. This will be a giant leap.
"By opening retail sports betting up to two proponents now, AGLC (Alberta Gaming and Liquor Commission) is able to bring this service to sports fans in Alberta earlier in 2022," AGLC president and chief executive officer Kandice Machado said. "If AGLC were to open the market up to all vendors, the process required to bring the service to Albertans would be significantly delayed.
While it is yet to be determined which sportsbooks will be the ones to take over, people are excited about this. Remember that back in August of 2021 as well, the Canada gambling laws were changed to now allow single-sports betting. This previously hadn't been the case, with parlay bets really being popular. Now, though, sports fans can check out odds for a single event and so a straight-up wager if they please. Why is this so big?
Sports betting at venues would be historic for Alberta
It goes without saying, but sports betting at venues would be historic for Alberta. As things stand, there are two teams in the province whose fans go bonkers for watching: the Calgary Stampeders and the Calgary Flames. Whenever these two teams are in action, people pack the stadiums and scream their heads off getting ready to support the team. The fans for these squads really are great and fun to watch. This makes it better.
What's made things better for fans is that they can now check out the online odds and place single-wager bets on the Stampeders and Flames. Betting on the contests makes things more fun. Imagine going to a sports bar with your friends to watch the games and you place a bet on the Stampeders to win straight up. Then late in the fourth quarter, they score the game-winning touchdown with less than a minute left. You'll go wild.
Now, imagine being able to have that experience in person from a stadium. That's what Alberta sports betting officials are hoping can happen soon. That's going to make the in-person experience that much better for folks. They could grab some food, head to a sportsbook, place a bet and then watch the game with some money on the line. That would make the late touchdown example we gave above even better for everyone to enjoy.
It's not just the Stampeders, though, as Flames fans can get pumped for this possibility as well. The Flames have countless supporters and there's always going to be plenty of interest in betting on them. This team has plenty of Western Conference rivals who fans would love for them to beat. Again, picture placing a bet on a huge rivalry game and then watching the Flames win. Stay tuned to see when this all goes down for people.