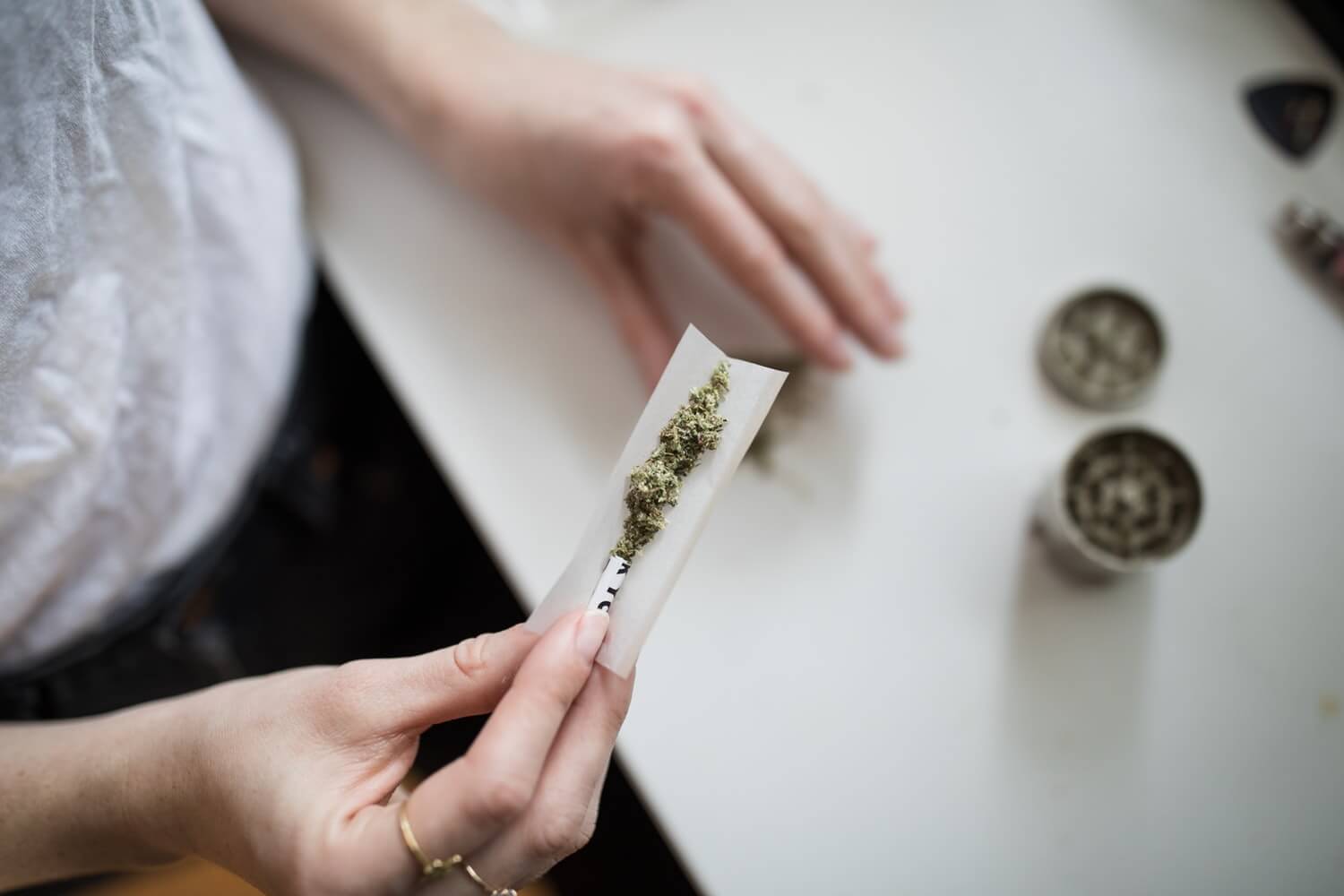 People love smoking weed. They've always done it, and they will always do it.
Sports stars are no exception. Weed can help them relax, deal with the pressure of being a young, high paid asset who have to perform night in, night out.
At present, in North America there are 11 states plus the District of Columbia where it's legal to buy and consume recreational marijuana, as well as the 33 states plus D.C. that have approved medical marijuana.
Meanwhile, just over the border in Canada they've made Cannabis entirely legal.
The state's attitude towards cannabis in North America has changed it from "counterculture" to simply being part of the "culture". We're now seeing a number of A-list sports stars and professional athletes become increasingly candid about their cannabis use.
NHL tough guy Riley Cote
Retired NHL badboy Riley Cote has become an advocate for cannabis, making a number of claims about it's benefits and it's wider use within the hockey community.
Professional hockey is one of the most physically demanding sports in the world, with over 80 games in the NHL season. The former Philadelphia Flyers man had his fair share of fights during his career too, which would have added to his injury woes.
Though he didn't consume cannabis just for his recovery. He's spoken of the anxiety that comes with playing at the peak-level of sport and how he managed it by smoking cannabis. Recently, Red Wings GM and hockey legend Steve Yzerman made a NHL hopeful sweat it out after repeatedly asking him about his cannabis habit.
He's made claims about cannabis use in the league as a whole, stating "At least half of these guys (I competed with and against from 2006-2010) consumed, and a fraction of those guys consumed regularly. Like, everyday… And that number is probably higher."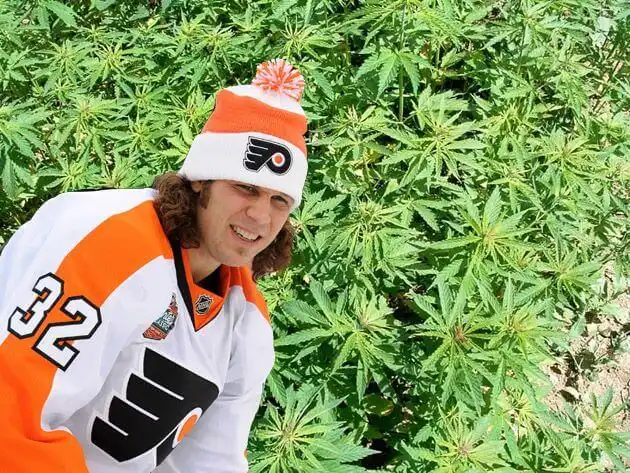 Michael Phelps and the greatest hits from the bong
The Olympic swimmer is arguably one of the greatest swimmers of all time. He holds the record for the most medals won at any single Olympic Games, with 8. He has an overall medal-haul of 28, 23 of them gold.
But his road to glory hasn't come without controversy. During his peak performance years, the media were all over him for a number of incidents, including his two driving under the influence (DUIs') offenses.
The one that really stands out, was his famous episode with the bong at a friend's party. He came out and made a public apology for his actions, citing his youthful indiscretion as the cause of this mistake.
Though the incident was a flash-in-the-pan occurrence, his popularity and success showed the rest of the country that smoking weed wasn't that bad.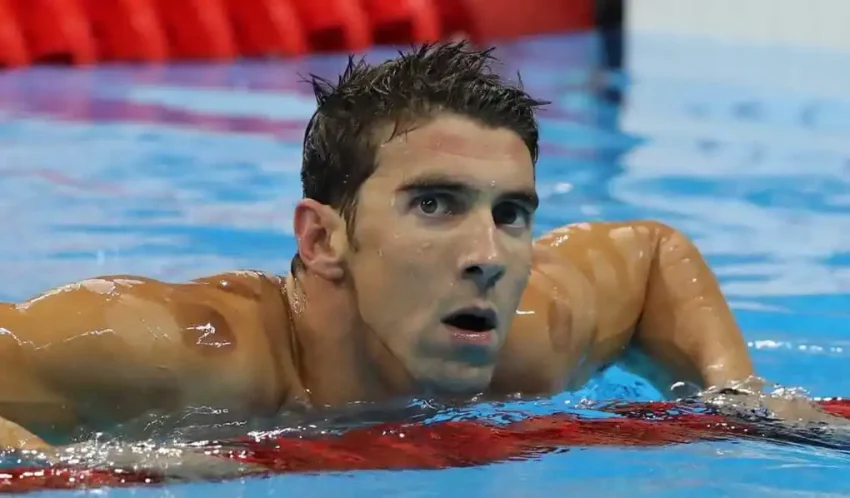 James Hunt was the first F1 partyboy
James Hunt's legend still lives on today, he is the original baller of F1. His status among F1 fans is one of great love and admiration for the way he broke the mould of the stereotypical driver.
He was renowned for getting up to all kinds of mischief, and even had "Sex: the breakfast of champions" embroided onto his overalls. He was very open about his extracurricular antics and the media were never far away.
Hunt was a habitual smoker, having picked up the habit from the age of 10. It was said he had a 60-a-day habit. It was regularly reported that he would smoke weed and practice, but it wasn't something he ever confirmed himself. However, given the way he went about things, it's hard to question it.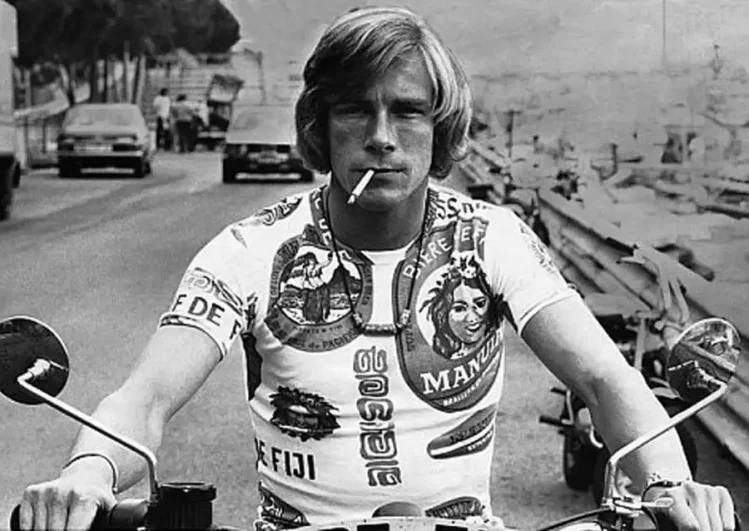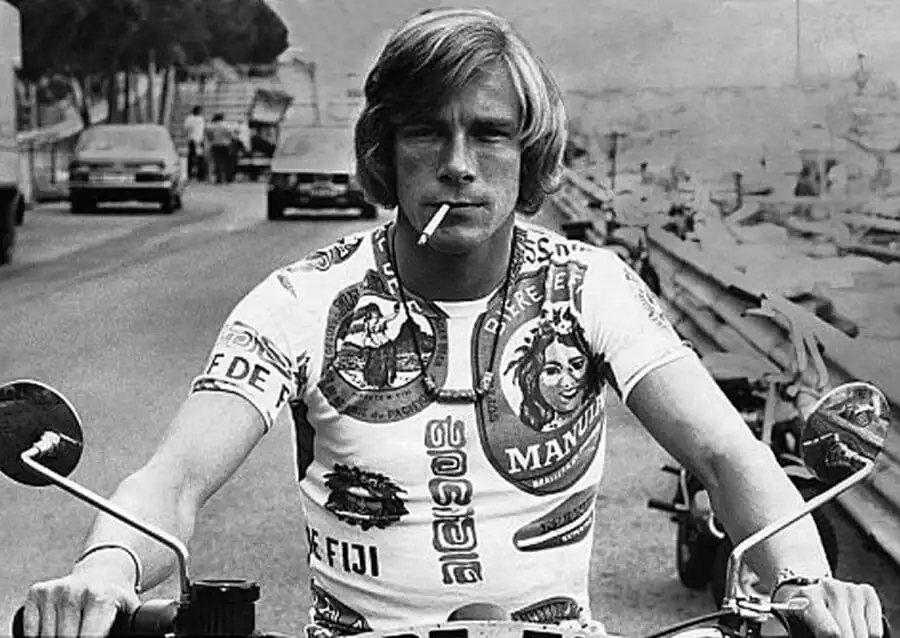 Nick Diaz
The Diaz brothers have become some of the most famous figures in MMA. They're blase attitude towards the media and money has made them heroes within the fight community.
Nick, the older of the two brothers, is idolised by his brother Nate, who often gives credit to his brother for his own achievements. Both of them are advocates for cannabis, regularly speaking about smoking and the benefits of doing so as fighters.
Nate Diaz smoked cannabis at an open training session before his fight against Anthony Pettis at UFC 241, after a member of the public passed him a joint.
Nick Diaz's most infamous moment came when he was on a conference call with pundits discussing the Strikeforce bout against Marius Zaromskis. During the call you can hear him smoking a bong, which Joe Rogan and Joey Diaz discuss in detail – it's hilarious.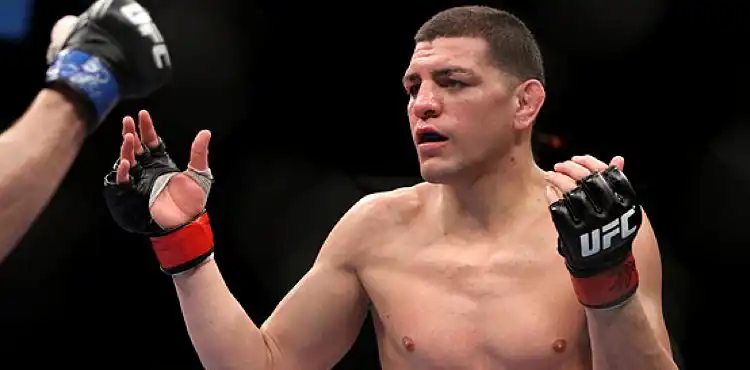 Ross Rebagliati and the performance enhancing (NOT!) drug
Ross Rebagliati won a gold medal in the giant slalom of snowboarding at the 1998 Olympic Games. He was on top of the world, and his victory surprised everyone involved in the sport, even well-rehearsed commentators couldn't pronounce his name.
Rebagliati was disqualified shortly after winning his medal, due to the fact he had cannabis in his system. His gold medal was later reinstated after declaring he hadn't smoked dope for almost a year leading up to the games.
It was later found that because he'd been hanging around in various areas of the Rockies, mainly Whistler, he had been in the vicinity of people that had been smoking which he'd inturn passively inhaled.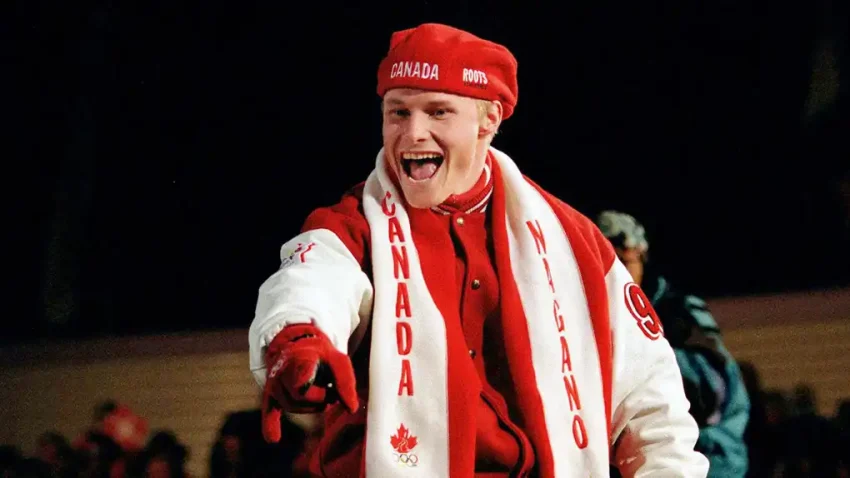 Ricky Williams retired from the NFL because he loved weed
Ricky Williams was a pro running back in his prime, competing in 12 seasons in the NFL. He was labelled a slacker by sports pundits and commentators, who were outraged that he had decided to quit the game to "puff a joint."
His choice to pursue smoking cannabis cost him almost $10 million in endorsements and salaries, but he's recently tried to turn the label he's carried for so long into a business.
Earlier this year, we heard from an anonymous NHL player who claimed he smokes marijuana from a vape pen once the game is over. This is another admission, in a long-line of athletes making comments on the state of weed within the game.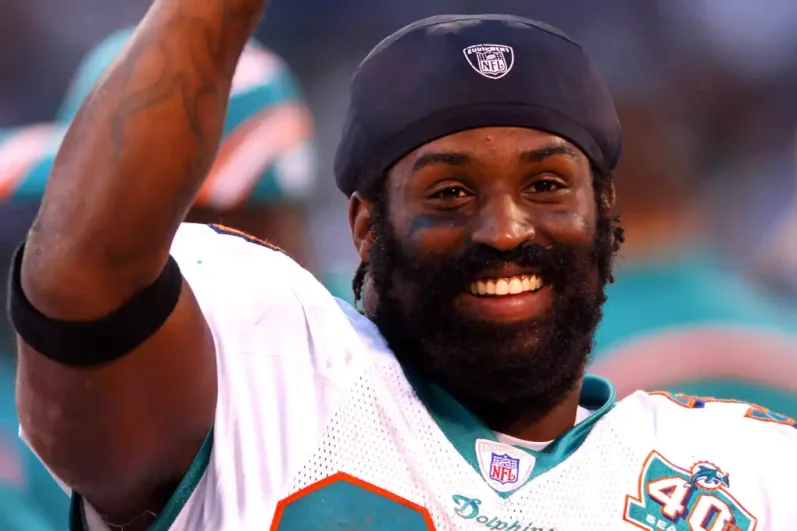 Arnold Schwarzenegger pumped more than Just Iron
Austrian body-builder and the ex-governor of California, Arnold Schwarzenegger has been a cannabis smoker for a very long time. He even got into trouble back in 2007 for claiming "This is not a drug. It's a leaf.", during his time as governor.
His controversial comments never led to any major repercussions, as Arnold claimed he hadn't tried it since he did one-time in the 70s'.
Schwarzenegger has always been an advocate for green policies and preached against the war in Iraq a lot during his tenure, so it's unsurprising he likes to smoke marijuana.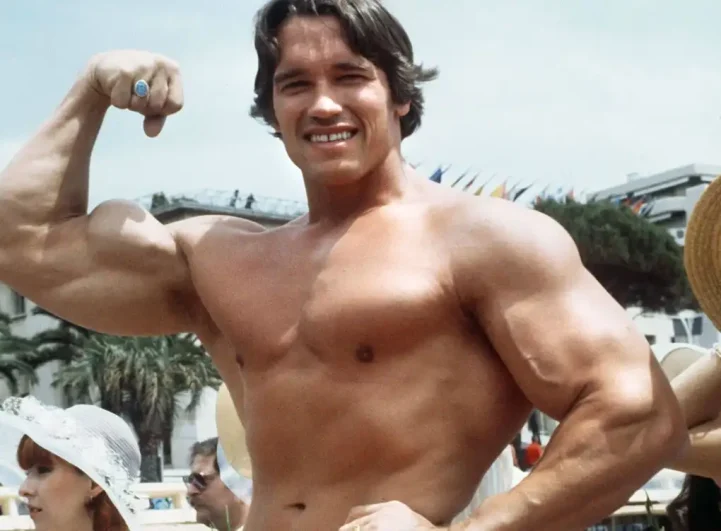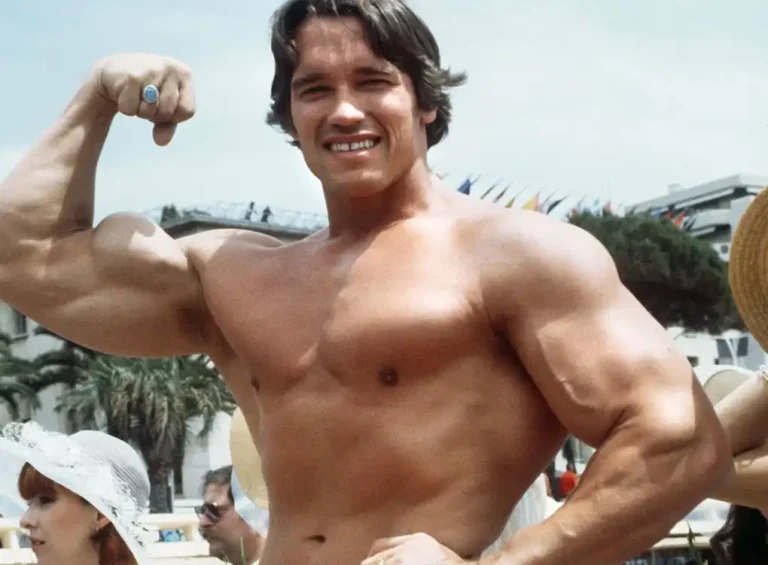 Kareem Abdul Jabbar
Kareem Abdul-Jabbar is an NBA legend and hall-of-famer, he played 20 seasons in the NBA for the Milwaukee Bucks and the Los Angeles Lakers.
He was caught trying to bring weed from Toronto back across the border to the United States back in 1998. Sadly for the big center he was also arrested on suspicion he was under the influence of marijuana.
Although he was caught on the border, he justified it by made claims about the necessity to smoke due to niggling migraines he kept getting. Whether or not this was true, he earned plaudits from Tommy Chong for smoking whilst "playing eight years past his prime."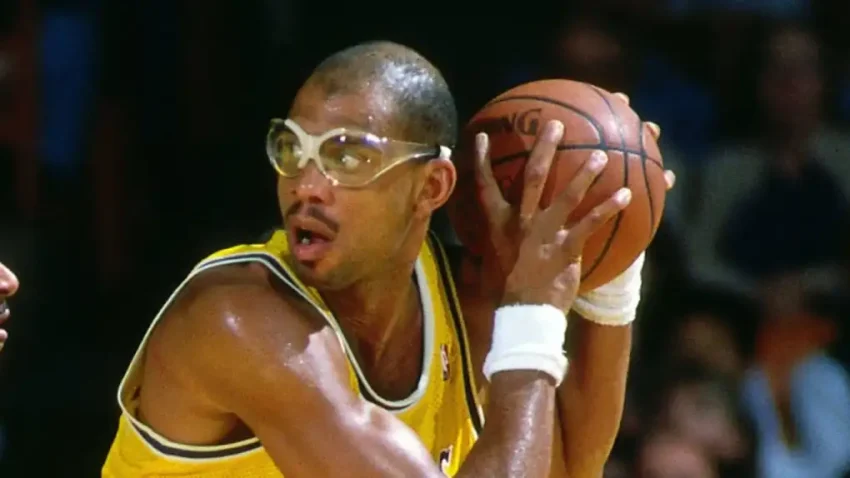 J.R. Smith
Cleveland Cavaliers shooting guard J.R. Smith has long been a candid smoker. He was suspended back in 2013 for failing a positive drug test for marijuana.
There didn't seem to be any great fallout for the findings. However, one would assume this wasn't the first or the last time he has been in trouble for the same thing. Smoking weed in the NBA has been a hot topic of conversation for a while, and it doesn't seem to be going away.
Recently, former NBA player Kenyon Martin made some very bold claims about cannabis use within the pro-basketball player community. He actually claimed that 85% of the NBA smokes bud regularly, which you would imagine includes J.R.