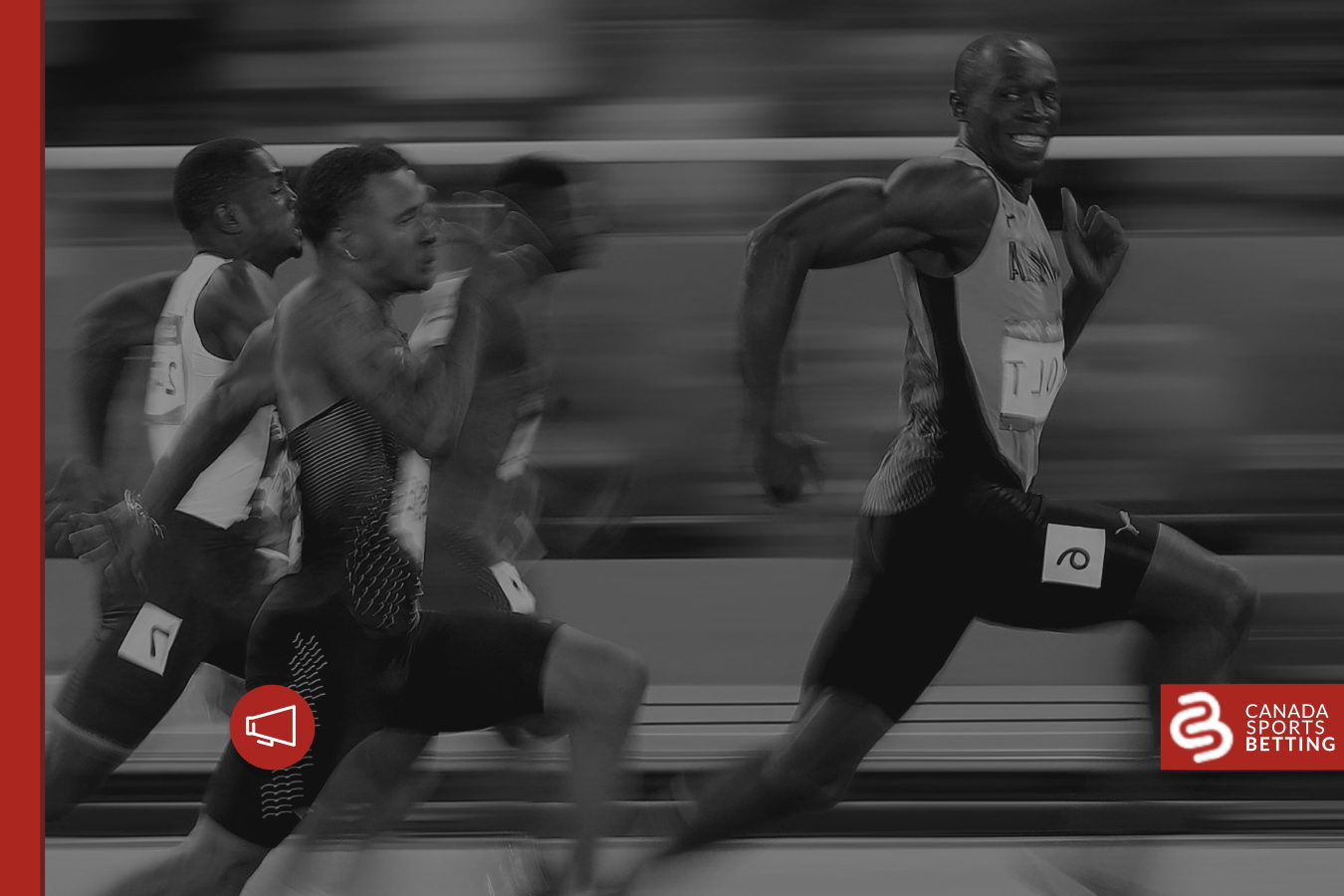 Who will replace Usain Bolt as the fastest man on Earth? Canada Sports Betting prepared an independent guide with expert picks predictions on who will win the up and coming 100m sprint events.
We have seen some soccer gold medal odds, odds to win gold medals in swimming and which country will win the most gold medals overall. But this article is about athletics odds and the 100m men's and women's outright.
Tokyo Olympics 2021
The Tokyo Olympics and Paralympics have been rescheduled for nearly one year later with the Olympics set for July 23-Aug. 8, 2021. The Paralympics will be Aug 24-Sept 5.
The odds for the 2021 Olympics 100m sprint are available with excellent odds from our recommended sportsbooks, the likes of Sports Interaction and Bet99. The odds were last updated on June 23, 2021:
Canada Sports Betting only works with highly recommended sportsbooks and we regularly offer free sports picks for many sports betting odds.
We also display several betting resources, such as a betting guide and power rankings, that you can – and should – visit regularly.
Who is the new Usain Bolt?
Usain Bolt´s world record was set at 9.58 seconds in Berlin in 2009. The American Christian Coleman best personal record is of 9.79 seconds, achieved last year.
Yes, Coleman is the favorite to win the gold medal in Tokyo (1.90).
Apart from being a running machine, he is highly motivated after the US Anti-Doping Agency suggested that he might have competed doped. Nothing has been proven and Coleman demanded an apology.
The 23-year-old athlete did not qualify for Rio 2016 but has finished first in two of the 2019 Diamond League's meetings (in Oslo and in Stanford).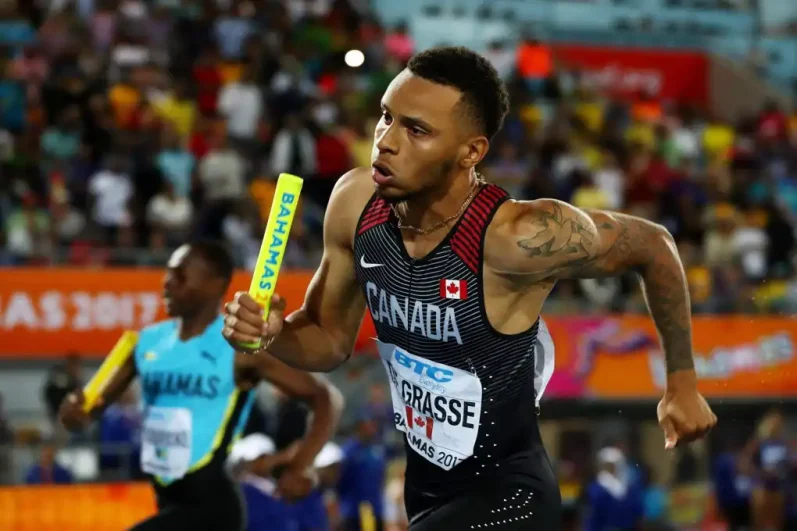 The Canadian Andre de Grasse is an outside favourite according to the sportsbooks. He will be an even greater menace to Coleman if his hamstring injury is proven fully recovered.
In the last Olympics, he got three medals (silver in the 200 metres sprint and bronze in the 100m and in the 4x100m relay).
The third favourite is another American. Justin Gatlin who is a veteran of the sport.
If you like an underdog to bet on, go with Jamaican Yohan Blake, who won the meeting in Birmingham and who finished fourth in Rio de Janeiro.
His odds are yet to be released to finish first in Japan. But he is an excellent bet to be made here.
Pick: Andre de Grasse
World's eyes on Shelly-Ann Fraser-Price
Shelly-Ann Fraser-Pryce cemented her position as the greatest female sprinter ever as she won the 2019 World Championships, representing Jamaica in the 100m sprint. Fraser-Pryce ascended to prominence in 2008 when at 21 years old, she went on to be the first Caribbean woman to win a gold medal at the Olympics.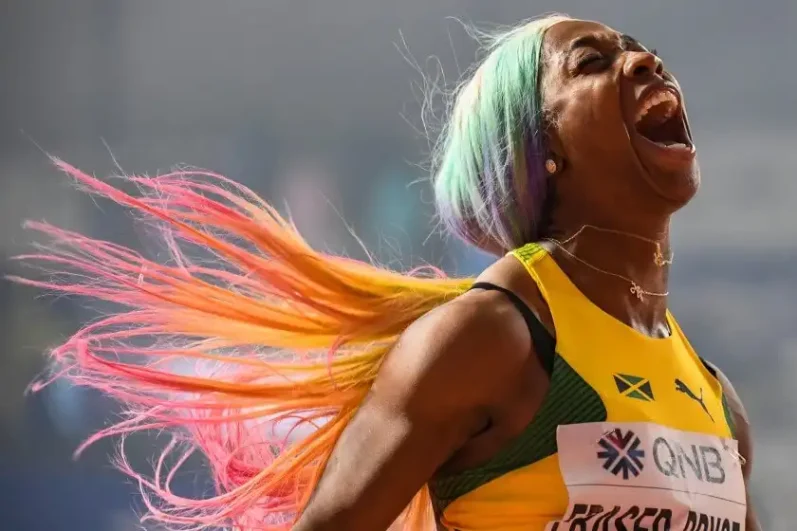 The Jamaican Shelly-Ann Fraser-Pryce also won the bronze medal in the last Olympics and has won two meetings of this year's Diamond League. She was the favourite in the bookmakers' eyes to take the Gold in Japan.
Pick: Shelly-Ann Fraser-Pryce.
Schedule & Venue
The Tokyo Olympics are scheduled from July 23rd to August 8th, 2021. The Athletics events will be played at Japan's New National Stadium, which should be crowded with 68 thousand people.