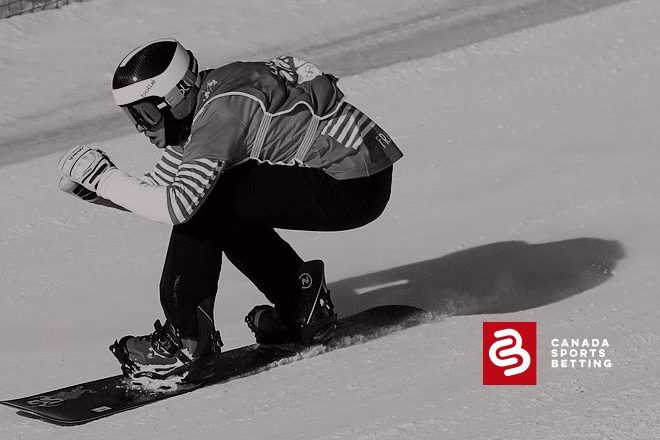 From the USA squad, Shaun White, Lindsey Jacobellis, Katie Uhlaender, and John Shuster will all be making their fifth trips to an Olympic Games. An extraordinary achievement in itself!
What are their chances of coming away with medals of any colour though? Here we take a look and bring you some picks on their events.
Going to just one Olympic Games is an achievement in itself, but five is extraordinary.
Team USA has four athletes going to their fifth games. With all of them obviously in the twilight of their careers, chances of winning may be slim.
But with proven winners like Shaun White – already with three golds – in the squad, there is a chance. Here we assess the four athletes and look at their medal chances.
Shaun White; Snowboarding Men's Halfpipe
Snowboarder Shaun White will be looking to win his fourth gold medal, ahead of his pre-announced retirement.
After previously winning gold in 2006, 2010, and 2018, I believe White will have his work cut out to defend his title this year.
Japan's Ayumu Hirano is just one of the names waiting in the wings to dethrone the 35-year-old Californian.
At just 23 years of age, Hirano already has two silver medals to his name. One in Pyeongchang in 2018, and remarkably, his first silver at Sochi in 2014, at the age of just 15!
White is 7.00, joint third favourite. I can see the veteran making the podium in his final Winter Olympics.
Don't miss our Sports Interaction Review. Here you will find details on their latest new customers offer, that can be used for the Winter Olympics.
Lindsey Jacobellis; Women's Snowboard Cross
Lindsey Jacobellis hasn't had the Olympic success of fellow snowboarder Shaun White, although she has had an overall successful career.
In 2018, Jacobellis finished 4th, arguably the worst position of all. She did win a silver medal back in 2006 when gold was all but in the bag. But that's her lot when it comes to Olympic competitions.
When you compare one Olympic silver to her six world championship golds, you can see why many feel she's underachieved at the five-ringed symbol events.
As the final qualifier to the US team in her discipline, it's hard to see her having the fairytale ending.
At 11.00, Jacobellis is the sixth favourite in the betting. But I don't see her making the podium.
Katie Uhlaender; Women's Skeleton
Katie Uhlaender is another athlete with a near-record at the Winter Olympics.
The skeleton racer has never made it onto an Olympic podium but does have a more than respectable record having finished 6th, 11th, 4th, and 13th, at her four previous games.
The 37-year-old has 6 world championship medals to her name, but I don't see her adding an Olympic one to her collection.
At 67.00, I'm not expecting Uhlaender to get on the podium at this year's event.
John Shuster; Curling
Shuster and his USA curling team are the defending champions, having defeated Sweden 10-7 in the gold medal match in Pyeongchang in 2018.
In his previous three appearances before 2018, the best Shuster managed was a bronze in 2006. Shuster's experience will be vital if the USA is to have any chance of defending their title next month.
But at 11.00 to win gold again this year, Shuster and his USA team are up against it. They are fifth in the betting overall, behind Team GB (2.70), Team Canada (3.40), Sweden (5.00), and Switzerland (8.50).
Shuster is also on the roster in the mixed doubles. Canada is the defending champion in this variation of the event, but it does give Shuster two bites of the cherry.
I believe that Shuster and his men's team will struggle to win gold, but I can see them claiming a place on the podium.
How to bet on the Winter Olympics
If you want to bet on this year's Winter Olympics, you're in the right place.
We have a dedicated Olympics sports betting page, where you will find all the information you need for betting on the event.
Also, make sure you visit our best sportsbook reviews page. Here you will find all the best betting bonuses currently available, and you can use them for betting on the Winter Olympics.
When and Where is the 2022 Winter Olympics?
The 2022 Winter Olympics is in Beijing, China. The official opening ceremony takes place on Friday, February 4th, although events start in the preceding week.
What; 2022 Winter Olympics
Where; Beijing, China
When; Friday, February 4th – Sunday, February 20th
Norway is the favourite to win both the most gold medals and most overall medals. The Norwegians are the defending champions on both the medal tables, having won 14 golds, and 39 in total.
Team USA finished fourth on the medals table. The Stars and Stripes won 9 golds, and 23 medals in total.
See below the top sportsbooks where you can wager online and choose the best one for you: