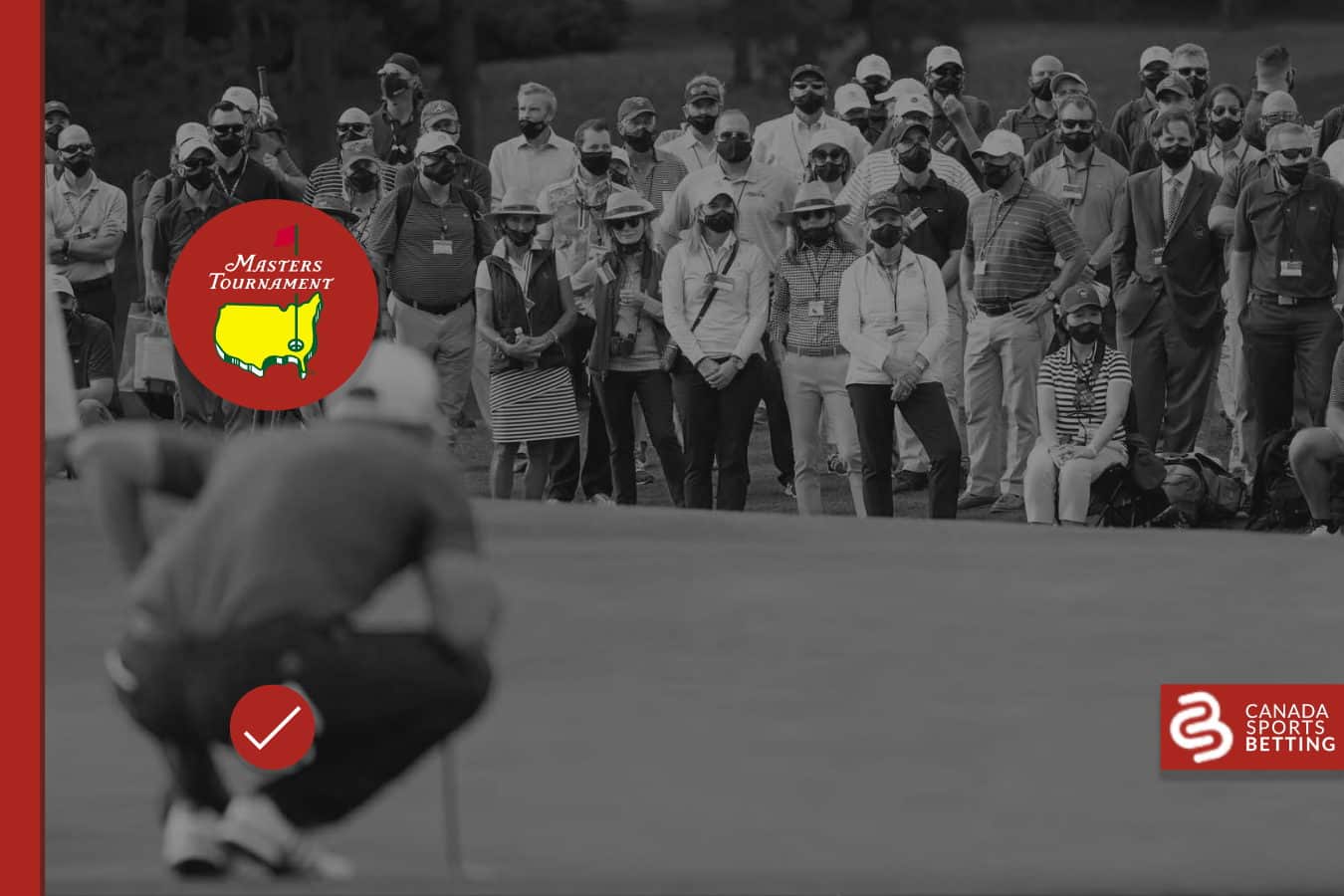 The 2021 US Masters Tournament odds have been released as this year's quest for the green jacket is officially set to take place from Thursday, April 8th-Sunday April 11th. Let's take a look at some golf betting picks that could return great value.
The event will, of course, be held at the historic Augusta National Golf Club in Augusta, Georgia with a total purse of $11.5 million. Dustin Johnson opens things up as the obvious favourite, seeing as he's the defending champion.
Click here for more golf betting resources.
As previously mentioned, the odds for the 2021 US Masters Tournament are now available. The odds were last updated on April 6th, 2021:
The US Masters Tournament is always an exciting experience for both the casual and the hardcore golf fan.
Naturally, there will be a lot of talent on display. Some golfers may even fall under the radar with the likes of Dustin Johnson and Jordan Spieth hogging the headlines. Either of those golfers would be a great pick, but are they necessarily the best picks from a betting standpoint?
This weekend will certainly be one for the history books, so be sure to tune in! While you're kicking back and riding out the pandemic with some incredible golf (and hopefully some tasty snacks), why not place a bet to make things more interesting? There are so many intriguing golfers to wager on and our in-house golf bettings experts are very excited to share their picks.
Before we get started, however, we'd like to kindly remind you to ALWAYS check golf news early and often. Anyone and everyone is susceptible to injury and/or illness, especially when COVID-19 is still so unfortunately prevalent.
Stay safe, and stay informed.
2021 US Masters Tournament Picks & Predictions
Let's kick things off by taking a closer look at two of the top names taking part in the 2021 US Masters Tournament—Dustin Johnson and Jordan Spieth.
Dustin Johnson will undoubtedly be a popular selection, but it's also very rare to see a golfer win back-to-back Masters Tournaments. In fact, it's only happened three times in history. His chances of repeating as champion are far from guaranteed.
Jordan Spieth certainly has a history of performing well at the Masters. He shot 270 en route to winning the green jacket in 2015, which was the lowest winning score at a Masters Tournament since 1997 (achieved by Tiger Woods) until Johnson won last year by shooting 268.
Spieth was also a runner-up at both the 2014 and the 2016 Masters Tournaments, coming within three strokes of winning both times.
Unfortunately for Spieth, Johnson has a clear advantage when it comes to the 2021 Official World Golf Rankings.
Johnson is currently the #1 ranked golfer in the world, whereas Spieth has fallen all the way down to rank #67.
Despite his discouraging rank, Spieth ended a four-year PGA Tour losing streak this past weekend by pulling off a very impressive win at the Valero Texas Open. He's recently finished within the top-10 at five different events and is riding some incredible momentum heading into Augusta. Perhaps a second-career green jacket is in the cards for Jordan, who is still very young at just 27 years old.
Both golfers are obviously very talented and would make great picks, but my money's on Jordan Spieth. His odds are a better value, and he looks to have recently re-found the game that's nearly led to three total Masters Tournament victories.
2021 US Masters Tournament Value Picks & Predictions
Everyone loves a sports story where the underdog wins it all. Especially sports betters who are always looking to make a bit of extra coin by going against the majority of their peers.
A lot of your friends may be betting on Johnson or Spieth. But who else is out there? Are there any other good picks that could actually pay off?
The answer is YES. In fact, there are two golfers who are fairly underrated based on their current odds.
The first of those golfers is Rory McIlroy. His odds appear to be a better value than they should be. Especially considering he's currently the #4 ranked golfer in the world.
Despite his struggles with consistency, there's a lot to like about picking McIlroy. He has won every major title aside from the Masters' Tournament, and this is his chance to earn golf's 'Grand Slam'.
One of the most encouraging signs has been the improvements he's made since switching coaches. Rory is now a student of one of the all-time best coaches, Pete Cowen, and will look to focus on his strengths in an attempt to meet his personal expectations.
Another underrated golfer to consider is Xander Schauffele. After coming up just one stroke short of drawing even with Tiger Woods at the 2019 US Masters Tournament, Schauffele has a chip on his shoulder.
Schauffele should not really be any kind of underdog considering he's the #7 ranked golfer in the world, but the odds say otherwise.
With 4 PGA Tour wins in the last 4 years, Schauffele is no stranger to being at the top. All of those victories were either by a single stroke or by way of a playoff, meaning he's also familiar with coming up with clutch victories under pressure.
Although both of these golfers would be value picks (that still carry a decent amount of security), I would suggest picking Schauffele over McIlroy.
Thank you for tuning into our picks for the 2021 US Masters Tournament. Below, you will find the top available sportsbooks. Good luck!