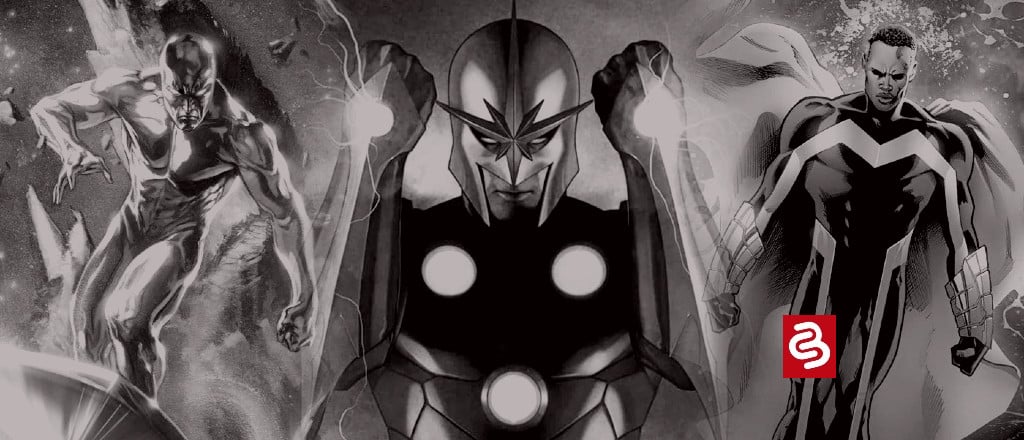 Ever since the introduction of Disney+, the Marvel Cinematic Universe (MCU) has become more prolific. Every two months there is either a film or series being released making the MCU one of the most accessible content. It's become so prominent that fans predicting character appearances has become as big of a hobby as betting Oscars winners. We examine the upcoming MCU shows on Disney+ and pick our surprises per their entertainment betting online odds.
A few months ago, we made our selections for what's next in the MCU in terms of the movies. Several of these are still yet to release. But between these films, Disney+ will be showing up to six more series this 2022.
What's Coming Up For The Marvel Cinematic Universe (MCU)?
The most intriguing thing about the Marvel Cinematic Universe these days is the speculation on which characters will surprise us by making cameos. Whether it's someone already in the MCU or someone yet to make an appearance, fans cannot stop taking guesses and clawing at every bit of "evidence" they can find on the Internet.
Moon Knight releases at the end of March, which will be the first of six Disney+ series Marvel has planned for the year with the Guardians of the Galaxy Holiday Special potentially capping off 2022.
Upcoming MCU Series Release Order
Moon Knight (Mar. 30, 2022)
She-Hulk (Mid 2022)
Ms. Marvel (Mid 2022)
Secret Invasion (Late 2022)
Untitled Halloween special (Late 2022)
Guardians of the Galaxy: Holiday Special (December 2022)
Ironheart (TBA)
Armor Wars (TBA)
Untitled Wakanda series (TBA)
There are more shows on the horizon, however, the first four on the list are the ones that have already started or finished production. There may be more juicy details on these shows. But of course, Marvel has been airtight in leaking anything until the marketing phase of the shows. So until big news breaks out, it is open season for speculations.
Which Characters Appear In the Next MCU Series?
Moon Knight
Character To Appear In Moon Knight?
Dr. Strange
Scorpion
Maria Hill
Punisher
Taskmaster
Bullseye
Scarlet Witch
Marvel has been ramping up the mystical elements of the MCU with recent shows like WandaVision and Shang-Chi. Up next will be Moon Knight, which should be equal parts supernatural and action. The titular character shares a connection with Doctor Strange through their group, Midnight Sons in the comics. The series will also overlap with Doctor Strange and the Multiverse of Madness. 
Another interesting tidbit is that Moon Knight once had an issue titled "Multiverse Madness" where he meets his many variants, which sounds like the main plot of Strange's new film. It's not surprising then to see Strange as the betting favourite to appear at 4.50. His appearance could also be an organic form of advertising for the film.
She-Hulk
Character To Appear In She-Hulk?
Starfox
Hellcat
Tigra
Spider-Woman
Invisible Woman
Colleen Wing
Valkyrie
With 10 episodes reportedly being in the works for She-Hulk, there is plenty of room for a slew of characters to appear. Heck, we're convinced that several of the characters 0n the board will show up. The most notable one is Tigra (3.50), who rumours speculated was a character Ginger Gonzaga was cast to play.
Gonzaga's role is officially listed as "Walters' best friend." In the comic book world, Tigra is a popular supporting character to She-Hulk (Jennifer Walters). And this leads to another theory: the formation of the Lady Liberators: a group that consists of She-Hulk, Tigra, Spider-Woman (5.00), Invisible Woman (10.00), Valkyrie (13.00), and Storm (15.00).
We're not advocating anyone to bet every female superhero on this list although we like for at least Tigra to show up.
Ms. Marvel
Character To Appear In Ms. Marvel?
America Chavez
Kate Bishop
Yelena Belova
Nova
Falcon
Squirrel Girl
Another superheroine set to star on Disney+ is Iman Vellani as Kamala Khan a.k.a. Ms. Marvel. This series will likely take place in the summer right after Doctor Strange and the Multiverse of Madness. America Chavez a.k.a. Miss America would have already made her MCU debut hence why she's a sizable favourite (2.50) to appear here.
Along with Kate Bishop (5.00), who just starred in Hawkeye late in 2021, they may combine with Ms. Marvel to form a young superheroine trio. However, we're going to parlay off leaks that Brie Larson's Captain Marvel will make an appearance in the show and go with Maria Hill (13.00). There is a good chance that this series will tie into Secret Invasion in which Marvel is likely involved.
Secret Invasion
Character To Appear In Secret Invasion?
Captain Marvel
Electra
Kate Bishop
Echo
Patriot
Venom
Spider-Man
Namor
Marvel may have saved the best for last as the Secret Invasion storyline was one of the more lauded arcs the company has produced. This one deals with a Skrull invasion, the race of shape-shifting aliens, who have secretly taken the identities of many superheroes and important characters in the MCU.
We last saw the Skrulls in Spider-Man: Far From Home as having impersonated Nick Fury and Maria Hill. This is setting the stage for the Disney+ series hence why you have a smorgasbord of characters from Captain Marvel (2.50) to Scarlet Witch (34.00) all as potential cameos.
But as far as the latest betting odds are concerned, we like Captain Marvel at a positive payout. It feels fairly obvious: her character has plenty of history with the Skrulls and she was a central figure in the comic book arc. For her to at least make an appearance seems like free money.
See below the top sportsbooks where you can wager online and choose the best one for you: