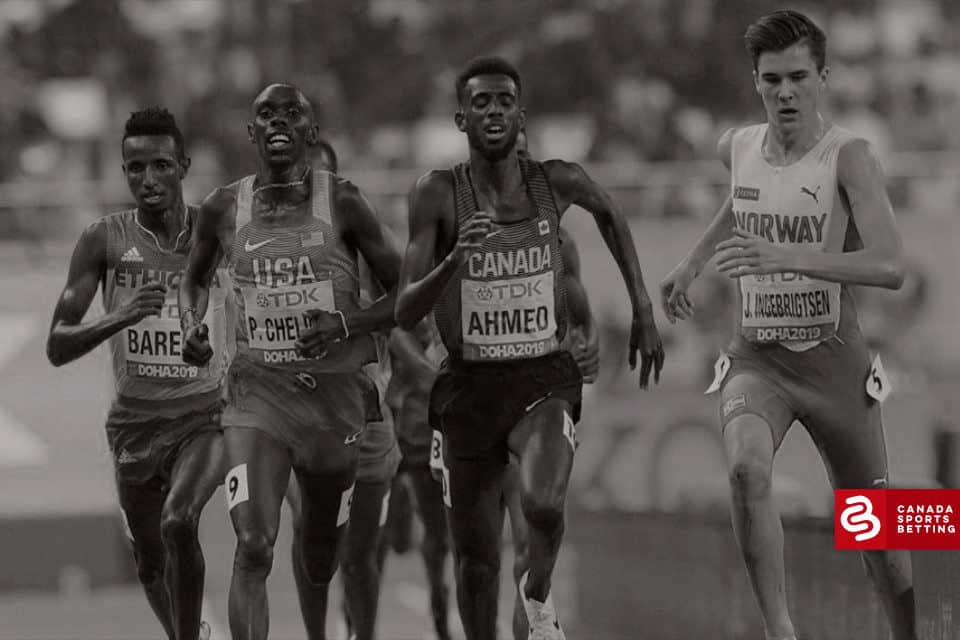 Let's have a look at the betting picks for the 5,000 metres race in Tokyo 2020.
5,000 Metres Race Betting Guide & Predictions
At the Rio de Janeiro Summer Games in 2016, Mohammed Ahmed was one placing away from defying over a century of Olympic odds and creating Summer Olympics history for Canada. Ahmed finished fourth in the men's 5,000-metre run. Canada has never enjoyed a podium finish in men's distance races at the Olympic Games. Even though he's not listed among the top three in the men's 5,000 metres odds in Tokyo, Ahmed offers value.
Canada's Mohammed Ahmed is listed at odds of 13.00 to win the men's 5,000-metre run at the Tokyo Summer Olympic Games
Ahmed finished fourth in the race at the 2016 Rio de Janeiro Summer Games
Spain's Mohamed Katir is the 2.75 favourite to win the men's 5,000 metres during the Tokyo Olympic Games
Among his Canadian Olympic track and field teammates, distance unner Mohammed Ahmed is known by the nickname MoSpeed. If only MoSpeed had been able to find a little bit more speed during the men's 5,000 metres at the 2016 Rio de Janeiro Summer Games, Ahmed might have given Canada its first-ever podium finish in an Olympic track and field distance race.
The three distance runs for men at the Summer Olympic Games are the 5,000 and 10,000 metres and the final day showcase event of every Summer Games, the 26.2-mile marathon. No Canadian runner has ever grabbed a top-three performance in any of these three events during any Summer Olympiad.
After his close call in Rio, could Ahmed overcome this long history of Canadian frustration and deliver a medal to Canada in the 5,000 metres? Well, oddsmakers believe that he is most certainly in with a chance of doing so.
Most of the leading online sports betting sites are pegging Ahmed as the fifth betting choice to win the race. His odds are staked between 13.00 and 15.00.
The Olympic men's 5,000 metres is scheduled to be run at 8 a.m. eastern time on Friday, August 6th.
Ahmed's Resume Is Impressive
Ahmed has been making Canadian distance running history ever since he last up his shoes and began racing for his country. His 2016 Olympic 5,000-metre finish was a Canadian Olympic best.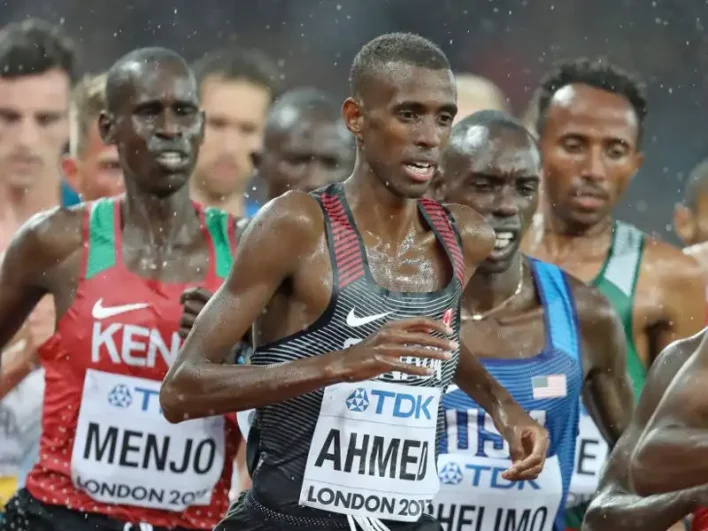 At the 2019 World Athletics Championships in Doha, Qatar, Ahmed won a bronze in the 5000 metres. It was Canada's first world championship medal in a long-distance track event.
Ahmed won 10,000 metres gold at the 2015 Pan Am Games in Toronto. In 2018, Ahmed won a pair of silver medals at the Commonwealth Games in Gold Coast, Australia in the 5000 metres and 10,000 metres.
Finishing In The Money
Bet99 is offering a prop wager on the outcome of the men's 5,000 metres. Instead of betting on the winner of the race, players are provided with the chance to bet on which runners they believe will finish in the medals and record a top-three finish.
Canada's Ahmed is available for a betting line of 4.50 in this prop. Justyn Knight, also entered in the 5,000 metres for Canada, is being offered at a price of 8.00 in this betting market.
Gauging The Field
The last 13 Olympic 5,000 metre runs were won either by Africans or Europeans. Oddsmakers are favouring that trend to continue in Tokyo.
Spain's Mohamad Katir is the 2.50 favourite. He's opting to focus solely on the 5,000 in Tokyo. Ugandans Joshua Cheptegei and Jacob Kiplimo are both also entered for the 10,000. They finished 2-3 at that distance during the 2016 Rio Summer Games.
Cheptegei holds the world record for the 5,000 metres with a time of 12:35.36 posted in 2019. Kiplimo hasn't been beaten in a race of any distance since 2018.
The lone 2016 Olympic medal winner at this distance entered in Tokyo is American Paul Chelimo. He won the silver medal in the 5,000 metres in Rio.
Where to Bet On The Tokyo Summer Olympic Games?
There are a number of leading online betting sites that will provide bettors with the chance to place a wager on the Tokyo Summer Olympics, whether it be a win total wager, a future book bet, a racing wager, or an event or athlete prop wager. The best bet you can make is to shop around in advance and seek out the right deal before joining one of these sportsbooks. Check out Sports Interaction and Bet99 as examples.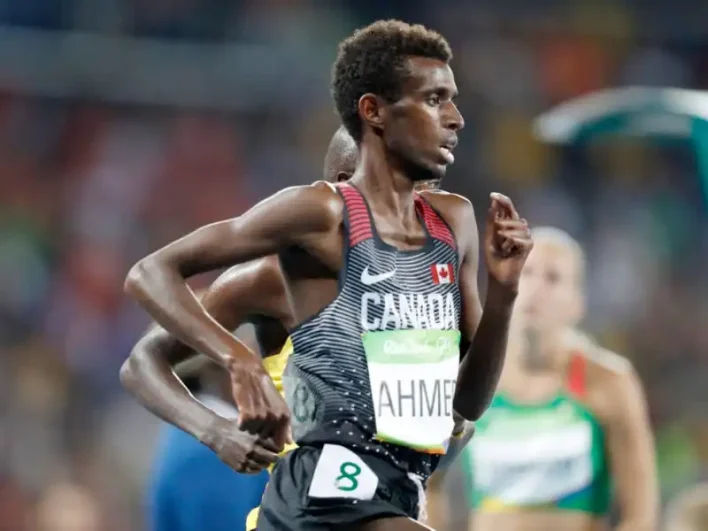 The signup bonus offers that are in place at all of these recommended sites will prove advantageous to the bettor. And since you'll get a good deal wherever you go, why not check out several sites and find the ideal fit for your needs?
Do you want a risk-free first bet as a signup bonus? Perhaps you find a no deposit bonus to be enticing. Or maybe you simply like the feel of cold, hard cash in your account and you want to go for a matching first deposit bonus. Whatever option you choose, you're already a winner.
Remember that new players and returning customers are eligible for better bonuses when they deposit using Bitcoin. As well, take advantage of the betting advice offered at these sites to help newcomers acclimatize to sports betting.
PowerPlay's Olympic Spirit
Get a $5 free bet and 10 free spins for every medal Canada gets in Tokyo 2020. All you need to do is become a customer of this major sportsbook. Click here to sign-up and to read the terms and conditions.
See below the top sportsbooks where you can wager online and choose the right one for you: