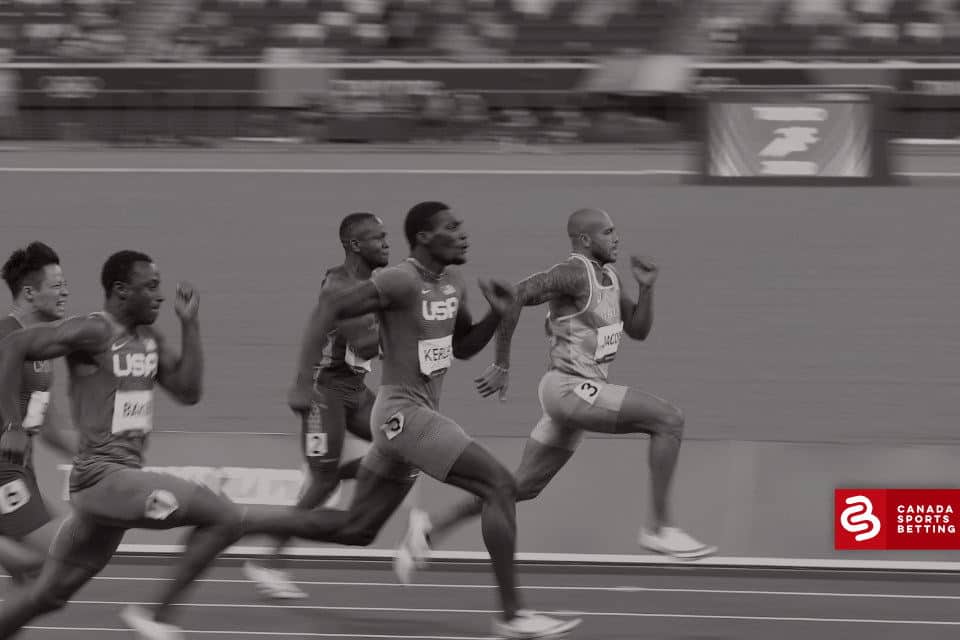 Check out the betting picks for the Men 4×100 Relay race.
4×100 Relay Betting Guide
Tokyo has already proven to be an epic performance for the men's sprinters in the Olympic track and field competition. Andre DeGrasse won a bronze medal and then delivered a gold medal performance in the 200 metres. He's the first Canadian to win the 200 metres since Percy Williams in 1928. Canada has also won medals in the 4×100 metre relay three times. Oddsmakers like their chances to do so again in Japan.
Canada's odds of winning the Olympic men's 4×100 metre relay have shortened significantly over the past week
On July 27, Canada was listed at a betting line of 26.00 to win the race
Today, those odds have shortened to 4.50
Canada's chances of winning the Olympic men's 4×100-metre relay at the Tokyo Summer Olympic Games are moving quicker than Andre DeGrasse gets from the starting blocks to the finish line. Just eight days ago, bettors could access a betting line of Canada winning the signature relay event of the Olympic Games at odds of 26.00.
At that point, the Canadians were the eighth betting choice to win the race. Today, after impressive performances by DeGrasse in the 100 and 200 metres, those odds on Canada have shortened dramatically to 4.50. Canada is now the third choice in this betting market, which would mean the Canadians would pick up a medal in the event for the second successive Summer Games. Canada won a bronze medal in the 4×100 metre relay at the 2016 Rio de Janeiro Summer Games.
Country
Jamaica
Canada
Italy
China
Great Britain
The finals for the 4×100 metre relay are always held on the last weekend of competition at every Summer Olympic Games. This year's race is slated for Friday, August 6 at 9:50 p.m. ET.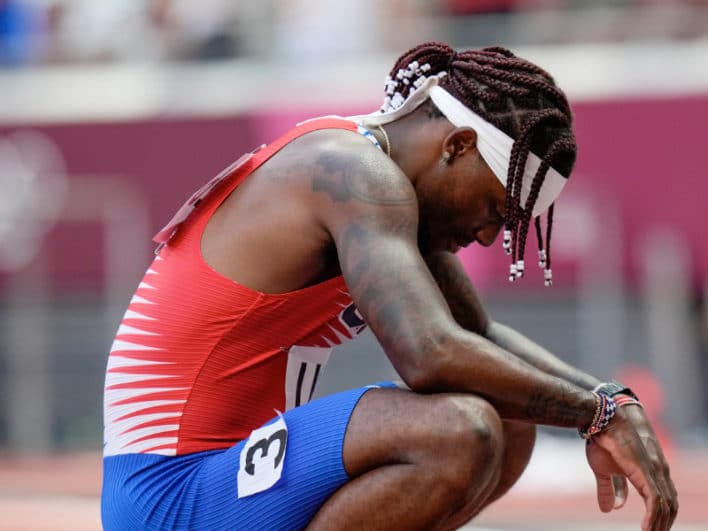 The DeGrasse High
Andre DeGrasse served notice in Rio that he was one to be counted among the world's greatest sprinters. DeGrasse won three medals at the 2016 Summer Olympic Games. He captured a bronze in the 100 metres. Added to that was a silver medal in the 200 metres. To finish off a record performance by a Canadian male track athlete in a single Olympiad, he anchored Canada's run to a bronze medal in the 4×100 metre relay.
He's ramped up the pace again in Tokyo. DeGrasse won his second straight bronze medal in the 100 metres. Then he ended nearly a century-long drought by running to a gold medal in the 200 metres. It was the first time a Canadian won an Olympic 200 metre gold medal since Percy Williams did so in 1928.
He's poised to anchor Canada's 4×100 metre relay team again as they chase another medal and DeGrasse pursues history. He could become the first Canadian male athlete to win at least three medals in successive Olympic Games. Swimmer Penny Oleksiak is the only Canadian female athlete to win a minimum of three medals in successive Olympics.
Canada's 4×100 Relay Success Story
Canada's first podium finish in the 4×100 metre relay came in Los Angeles at the 1984 Summer Games. Ben Johnson, Tony Sharpe, Desai Williams and Sterling Hinds combined to capture a bronze medal.
The next time the Summer Games were held in North America, Canada came through with a golden moment on the track in the 4×100 metre relay. Donovan Bailey, who'd already won the gold medal in the 100 metres, anchored Canada's 4×100 team to a gold medal performance. Robert Esmie, Glenroy Gilbert, Bruni Surin and alternate Carlton Chambers were also part of this magical victory.
Twenty years later, they did it again. It was DeGrasse filling the anchor role for the bronze medal squad in Rio. Akeem Haynes, Aaron Brown, Brendon Rodney and alternate Bolade Ajomale were also part of the medal-winning team. Their time of 37.64 seconds remains a Canadian record for the event.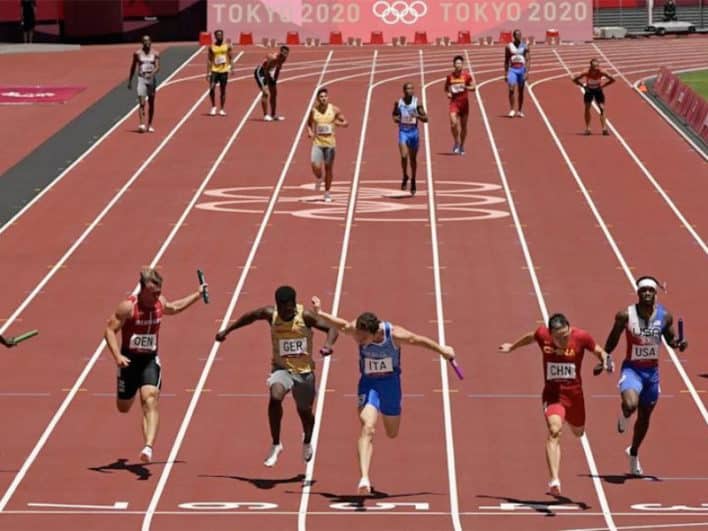 Canada's Team In Tokyo
DeGrasse is back to anchor the team in Tokyo as the Canadians look to win 4×100 medals in back-to-back Olympiads for the first time. Brown, who finished sixth in the 200 metre final, is also back for a second try, as is Rodney. The lone newcomer in the group is Jerome Blake.
The chase for the gold medal was thrown wide open when the favoured Americans failed to advance to the final.
Where to Bet On The Tokyo Summer Olympic Games?
There are a number of leading online betting sites that will provide bettors with the chance to place a wager on the Tokyo Summer Olympics, whether it be a win total wager, a future book bet, a racing wager, or an event or athlete prop wager. The best bet you can make is to shop around in advance and seek out the right deal before joining one of these sportsbooks. Check out Sports Interaction and Bet99 as examples.
The signup bonus offers that are in place at all of these recommended sites will prove advantageous to the bettor. And since you'll get a good deal wherever you go, why not check out several sites and find the ideal fit for your needs?
Do you want a risk-free first bet as a signup bonus? Perhaps you find a no deposit bonus to be enticing. Or maybe you simply like the feel of cold, hard cash in your account and you want to go for a matching first deposit bonus. Whatever option you choose, you're already a winner.
Remember that new players and returning customers are eligible for better bonuses when they deposit using Bitcoin. As well, take advantage of the betting advice offered at these sites to help newcomers acclimatize to sports betting.
Olympics with PowerPlay
PowerPlay is offering its customers a $5 free bet + 10 free spins for every single medal Canada gets in Tokyo 2020. Interested? Click here!
See below the top sportsbooks where you can wager online and choose the right one for you: