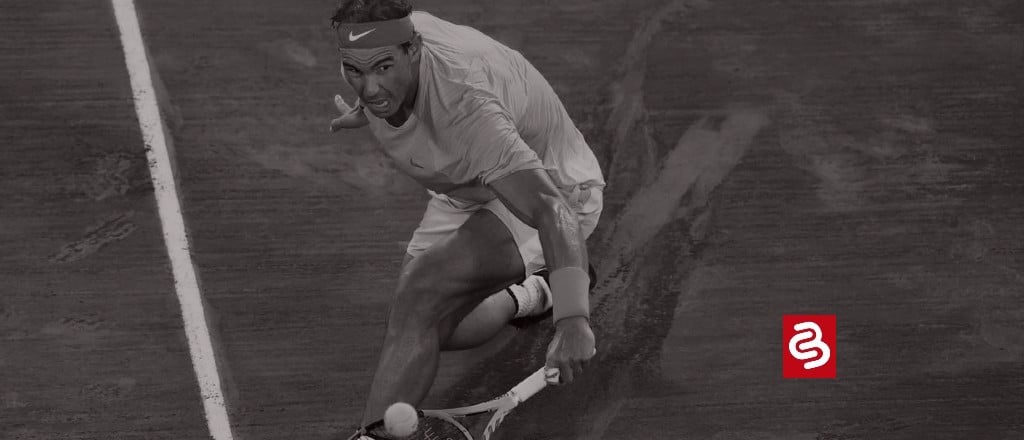 Canada's very best sportsbooks have betting lines to win the French Open for the entire field. While we won't list every single player for time constraints, we are including the betting favourites underneath — the ones you should actually be pondering on to wager alongside. Here are the top names odds-wise:
2022 French Open Betting Picks
We will NOT be making just one 2022 French Open betting pick. Rather, we're giving you two different ones — each with different risk tolerance. The first pick will be between one of the trusted favourites (e.g. Alcaraz, Djokovic, Nadal). With how the current tennis odds are, you realistically can only wager on one of the three if you want to protect profits. But the second pick will be a "sleeper" choice that could force an upset and massive payday if you bet on them. Allow us to explain each choice:
Favourite Pick — Novak Djokovic
The reigning champion of this tourney is Djokovic. And unlike the first Grand Slam event of the year, the Australian Open, there's no controversy swirling around Djokic at Roland Garros Stadium in Paris. In fact, the rumours have been reserved for his on-court rival, Rafael Nadal, instead. A foot injury has resurfaced for Nadal, and no one's quite sure how severe it is. Oddsmakers have responded by dropping Nadal's French Open odds to win by a peg. The 13-time French Open-winning Nadal (most of all time) has fallen behind not just Djokic but also up-and-comer Alcaraz.
The 19-year-old Spaniard is the "new thing" in tennis. After a decade of Djokovic, Nadal, and Roger Federer dominating the sport, many pundits (and bettors) are of the belief that Alcaraz will soon "take the torch." Alcaraz already won four events this year, including the home Madrid Open earlier this month. In that event, Alcaraz beat both Nadal (his childhood idol) and Djokovic to win the crown. It's been a meteoric rise for Alcaraz, who at this time last year, was No. 120 in the world. He's up to No. 6 right now.
Nadal's injury has us concerned, which is why we're skipping out a bet on him, despite his all-time dominance at the clay courts in Roland Garros. As a bettor, unknowns are usually not favourable — unless you directly want to take a risk (which is what our second bet will be). But for our "safe" betting choice, it comes down to Djokovic or Alcaraz.
Alcaraz has ALL the momentum right now, but a Grand Slam tourney is a level he hasn't quite cleared yet. In fact, his best finish at a major was reaching the US Open quarterfinals a year ago. Alcaraz day will come (sooner rather than later), but not at the 2022 French Open. The best-of-five format will prove to be too gruelling for the young star. Therefore, we're taking Djokic to repeat as men's champion.
Djokovic might not be peaking quite like Alcaraz is, but he has rebounded nicely after the vaccine fiasco clouded his early-2022 run. Just days ago, Djokovic finished a dominating run at the Italian Open. Not only did he win it, but he didn't even drop a single set the entire tournament (for what it's worth, Alcaraz skipped this event). For now, Djokovic is STILL the best player in the world, hence why he draws a bet from us here.
Sleeper Pick —Stefanos Tsitsipas
To go alongside your Djokovic bet (which we think should command most of your money), we do believe getting some action on Tsitsipas is worth it. Now, it seems rather odd to call Tsitsipas a "sleeper" since he has the fourth-best odds of winning the French Open. But let's be real, all eyes are squarely on the "big three" — not the No. 4-ranked player in the world, Tsitsipas.
Like Alcaraz, Tsitsipas is yet to win a Grand Slam. The closest the 23-year-old got was at this event a year ago, when he lost in the finals to Djokovic. And just days ago at the Italian Open, Tsitsipas once again lost to him. So it's obvious Djokovic has become a "thorn on the side" of Tsitsipas, but hey, it doesn't always have to be that way — especially if he gets a favourable draw.
We're taking a flier on Tsitsipas because the clay surface is where he shines. This year, he's 14-3 on clay courts. It's not unimaginable to see him score an upset over one or two of the "big three" and finally claim a Grand Slam. At these odds, it's worth taking a chance on.
How To Watch The 2022 French Open?
The new guard (Alcaraz) vs. old guard (Djokovic and Nadal) storyline is making the 2022 French Open must-watch TV material. To do just that, we've included broadcasting details for those in Canada below:
What channel is the 2022 French Open on in Canada? TV coverage will air on both TSN and RDS.
Can I stream the 2022 French Open on in Canada? Yes, there's the TSN Direct app for that.
How To Bet On The 2022 French Open?
Check out one of the Canadian bookies listed underneath to bet on the 2022 French Open. Any one of these bookies will carry an abundance of tourney-related odds beyond just who wins outright, as we covered above. All the individual matches will be bet-able at these sites, and that goes for the women's bracket too.