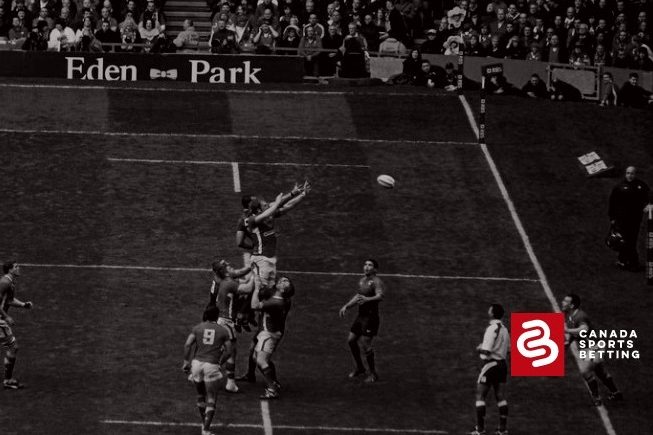 In this article, we give you free betting picks for the 2022 Six Nations.
France has not won the Six Nations since 2010. With a homeworld cup in 2023 fast approaching, is the 2022 Six Nations time for the current crop to come of age and show they have what it takes to win the world cup, by first winning this year's Six Nations.
The 2022 Six Nations starts on February 5th with Ireland facing the defending champions Wales in Dublin in the tournament opener.
The following day, Les Bleus kick off their campaign with a home match against perennial wooden spoon winners in Italy, and they will be looking for a flying start as they search for their first Six Nations crown for 12 years.
France is building towards the 2023 Rugby World Cup on home soil. Their ultimate aim will be to win the William Webb Ellis trophy in Paris on October 28th, 2023.
But as part of their planning, winning the Northern Hemisphere-based Six Nations tournament is an obvious stepping stone on their development path.
After all, if they can't defeat the Northern Hemisphere teams, what chance do they have of taking out the likes of defending champions South Africa, or New Zealand?
As well as developing a side to win the world cup, France Head Coach Fabien Galthie knows full well that 12 years without a Six Nations title is too long for a country of France's rugby union pedigree.     
2022 Six Nations Winner Betting
France head into the tournament as the betting favourite with the best Canadian online betting sites. Betway makes Les Bleus 2.50 to win the competition outright.
The French are followed in the betting by England at 3.75, and then Ireland at 4.33. Defending champions Wales, are a surprisingly looking 8.00.
For anybody not familiar with the Six Nations, it is a quirky little competition. All sides play five matches each in a round-robin format. But crucially, they only play each other once, rather than twice. This means no reciprocal home and away matches in the same competition.
It also means that one year, a nation plays three home matches, and two away matches. And the following year, the same nation would play two home matches and three away matches.
This year, France has three home matches – giving them a huge advantage. Their final match is also at home to England, in what could be a winner takes all showdown.
So let's take a look at the sides in more detail, starting with the French.
France
France has a great chance to start off with back-to-back home wins against Italy and Ireland. Italy is a poor side these days, and traditionally, the Irish have struggled in Paris.
Italy (H)
Ireland (H)
Scotland (A)
Wales (A)
England (H)
The two away games at Scotland and Wales are where I believe the Six Nations will be won and lost for the French. If they can come through those matches with at least one win, they could set up the winner takes all crunch match against England in Paris on March 19th.
When the French are on it, they can take anybody apart in Paris. And they would certainly fancy their chances against Eddie Jones' England side.
England
The England side still seems to be going through a transition period. They have only won the Six Nations once in the last four years, and that will be regarded as a failure for Eddie Jones.
Scotland (A)
Italy (A)
Wales (H)
Ireland (H)
France (A)
There are still a lot of issues surrounding the England team, and I think if they're still in with a chance of winning the trophy when they get to Paris, they will have done well.
Ireland
The Irish last won this trophy in 2018 when they dominated from start to finish and also win the Grand Slam (beating all other five nations).
Wales (H)
France (A)
Italy (H)
England (A)
Scotland (H)
Since then they haven't been as strong and are still now adapting to life under a new coach. I don't expect them to be contenders this year.
Wales
The Welsh are defending champions, but have been hit by a raft of injuries that have decimated their squad, and that is why they are 8.00 to defend their crown.
Ireland (A)
Scotland (H)
England (A)
France (H)
Italy (H)
The team has been robbed of over 600 caps by injuries, including influential skipper, Alun Wyn Jones. Dan Biggar will lead the side, but unless they can get some players back quick smart, I don't see them defending their crown.
Scotland 
It sounds silly to call Scotland dark horses as they have now developed into a side that can compete with anybody in the world. The problem is stringing a run of wins together.
England (H)
Wales (A)
France (H)
Italy (A)
Ireland (A)
With home matches against Italy and Ireland to finish, if the Scots are still in contention after Round 3, they could have a chance of causing an upset.
At 11.00 with Betway, they could be worth a little side bet.
Our Betway Canada Review has more details about how to claim their new customers' offer. 
Italy
The Italians have either got steadily worse over the last five or so years, or the rest of the Northern Hemisphere sides have got steadily better. Whichever it is, they are a struggling side these days.
France (A)
England (H)
Ireland (A)
Scotland (H)
Wales (A)
With the overall improvement in Scotland, I can only see another wooden spoon in store for gli Azzurri.
See below the top sportsbooks where you can wager online and choose the best one for you: