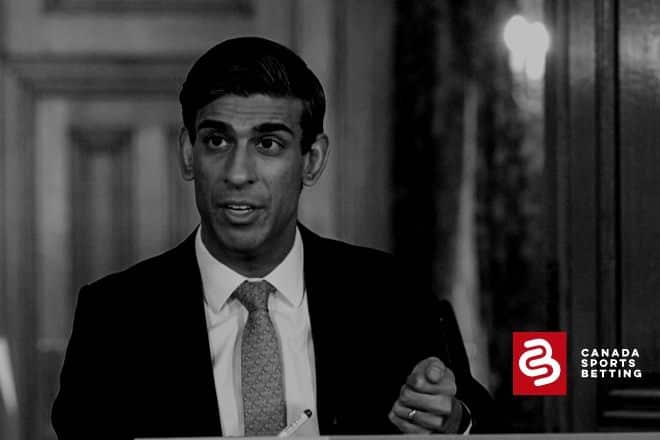 The pressure continues to build on UK Prime Minister, Boris Johnson, and with his exit looking more imminent every day, odds on Rishi Sunak to replace Johnson as PM are shortening.
Rishi Sunak is now the leading favourite to replace Boris Johnson in the betting to be the next British Prime Minister. But at odds of just 2.50, is he really a value pick?
In my opinion, he is a candidate, but at those odds, I'm not sure he represents a value anymore. Not when you put him up against better value candidates like Tom Tugendhat and Jeremy Hunt.
With the UK not due to have another General Election until 2024, the betting market for the next Prime Minister should in theory be relatively dormant at this stage. But with Johnson's job seemingly hanging by a thread, this Politics Betting market suddenly comes to life.
Our best Canadian Sportsbook Reviews page has even more great bonus offers for betting on politics. 
Why is betting on the Next British PM suddenly a big deal?
Because, Boris Johnson, the current British Prime Minister is under severe pressure over his leadership during the Covid-19 pandemic.
Johnson stands accused of breaking lockdown rules and having illegal parties and gatherings in Downing Street, while the rest of the UK was observing the law and staying away from loved ones.
The fallout has been extremely damaging for Johnson and his Conservative (Tory) Party. To make matters even worse, Johnson's handling of the fallout has been clumsy at best, and to most, absolutely calamitous.
It has left MPs in Johnson's Tory Party exasperated. These MPs are now coming under immense pressure from their constituents over Johnson's behaviour – the very constituents that the MPs rely on to vote for them, and keep them in a job.
These MPs will ultimately decide whether to back or sack Johnson. And if getting rid of Johnson is their best chance of being reelected, then he will have to go.
The situation is now at the stage where most political commentators and observers think it's now a matter of when Johnson goes, not if!
What Happens Next?
A total of 54 members of Johnson's Conservative (Tory) Party have to submit letters of no confidence in Johnson to trigger a leadership election. A
t the moment there is a constant drip of Conservative MPs submitting their letters of no confidence, and it looks certain that a leadership election will happen sooner, rather than later.
The problem from betting on the next PM marker perspective is that no one knows how many letters have been submitted.
Numerous MPs have gone public about submitting their letters, but no one knows the true figure outside of the Conservative Party 1922 Committee (the body that organizes leadership elections).
As already alluded to, most in the know think the 54 letters will be submitted sooner rather than later, but no one knows exactly when this will happen.
If it's tomorrow, then Rishi Sunak at 2.50 would be a great bet. If it takes 3 months, or a year, for example, then a lot of water can run under the bridge in that time. And maybe that water could ultimately sweep Sunak and his chances away!
Sunak has to be seen as someone the Tory Party could present to the country in a General Election, otherwise, he won't win a leadership election.
Why Rishi Sunak is a poor value Pick at Betting Odds of 2.50
Reasons outside of Sunak's control that could damage him are his links to the parties.
I'm not for a minute suggesting he's involved in any of them, but if Sunak is pictured in any of the 300 photos that have allegedly been handed to the police, that will damage him.
For anybody not familiar with British politics, Rishi Sunak is the Chancellor of the Exchequer. This is significant for a couple of reasons.
One, he lives next door to the Prime Minister, and rooms are adjoining. So Sunak may well have inadvertently got himself in one of the 300 photos
Two, as Chancellor he is in charge of public finances, and that makes him the number one target for people unhappy with the cost of living crisis currently affecting a large section of the British public.
Possible alternatives to Sunak could also come from outside of Boris Johnson's current government. Tory MPs might decide the whole government is toxic to the British public and decide to put forward a clean candidate with no links to Johnson.
In this case, names like Tom Tugendhat, and Jeremy Hunt might be the better value betting options.
Tom Tugendhat; Next PM Odds 10.00 
Tom Tugendhat has already publicly stated he would stand in the event of a leadership contest. Tugendhat is 10.00, and would be good value as he has no links to the current government, and would represent a clean break.
Jeremy Hunt; Next PM Odds 8.00
The same could be said for Jeremy Hunt, who is 8.00. Hunt would be regarded as a safe pair of hands by the British public and is also regarded as the polar opposite of Johnson.
Hunt also has experience of holding high-pressure posts in government, having previously been Health Secretary in Teresa May's government. 
Check out our Bet99 Sportsbook Review for more betting offers. 
Sir Keir Starmer; Next PM Odds 8.00
The final pick would be Sir Keir Starmer, leader of the opposition, the Labour Party. Should Johnson somehow hang on to the 2024 General Election, it would become a two-horse race between Johnson and Starmer to be next PM, and his current odds of 8.00 would quickly disappear.
See below the top sportsbooks where you can wager online and choose the best one for you: