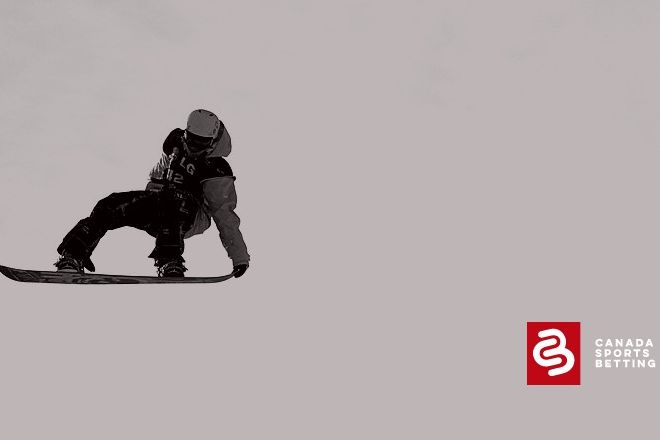 Team Canada has more medal chances at the 2022 Beijing Winter Olympics with Max Parrot and Mark McMorris both in contention to win the Men's Snowboarding Big Air competition. Here we look at their chances and betting picks.
Max Parrot and Mark McMorris are both joint-favourites in what is a tight-looking contest to win the Men's Big Air Snowboarding gold.
Even the third Canadian in the betting, Sebastien Toutant at 15.00, can't be ignored. At eighth favourite in the betting, he has an outside chance of claiming a place on the podium.
Men's Snowboarding; Big Air Final
The Big Air final is taking place at Big Air Shougang stadium in Beijing.
The snowboarders will be required to do three runs, with the first starting at Midnight, Monday night into Tuesday morning, Canadian time. The second run is scheduled to start at 12.22 am Tuesday, with the third run at 12.45 am.
Event: Snowboarding Big Air Men's Final
Where: Big Air Shougang, Beijing
When: Tuesday, February 15th
Time: 12 am ET
The late nights for Canadians are becoming a regular occurrence during these Olympic games. But it should be over not long after 1:00 am.
Who won the Big Air gold in the 2018 Winter Olympics?
We've already mentioned him as one of the outside bets, it was Sebastien Toutant with a score of 174.25.
Toutant beat the USA's Kyle Mack into silver and Billy Morgan of Great Britain into the bronze medal position.
It was a remarkable achievement by Toutant, as he hadn't been able to train properly in the build-up to the 2018 games due to a disc injury in his back.
Men's Big Air Snowboarding Betting Odds
Three men are all neck-and-neck in the betting as joint favourites. Parrot and McMorris are joined on 5.50 by Marcus Kleveland of Norway.
| Men's Big Air Snowboarding Gold Medal Odds | |
| --- | --- |
| Marcus Kleveland | 5.50 |
| Max Parrot | 5.50 |
| Mark McMorris | 5.50 |
| Su Yiming | 5.75 |
| Chris Corning | 8.50 |
| Redmond Gerrard | 11.00 |
| Rene Rinnekagas | 11.00 |
| Sebastien Toutant | 14.00 |
After the three front runners are Chinese teenager Su Yiming at 6.00. The young superstar already has a silver medal at these games, having finished runner-up to Max Parrot in the Slopestyle.
Chris Corning of Team USA comes next at 8.00. Corning came fourth in this event four years ago.
How to bet on the Men's Big Air Snowboarding
Please visit our Olympics Sports Betting page for more betting bonuses and information about the best markets to bet on.
The two main markets in this event are the outright winner market, and to finish in the top 3. With such a large field taking part, there are some great betting options here as most of the participants are long odds.
This gives us opportunities to hedge our bets, and place small cover bets on the podium finish market. Men's
Big Air Snowboarding Picks
Right, so let's take a look at the best value bets and see if we can pick another gold for Team Canada. The first person to look at has to be Max Parrot.
He has already won a gold medal at these games in Slopestyle, so will he be content with that, or hungry for even more?
A lot of athletes fall at the final hurdle because they can't cope with the pressure of an Olympic Games. They are so desperate to win a medal, they just crumble at the key moment.
Max Parrot has got that Monkey off his back. He won silver at Slopestyle 4 years ago and has just followed that up with gold in the same event this year.
In this event 4 years ago he finished in a disappointing 9th position. I'm 100% sure he will be better this time around, and I'm happy to back him to win at 5.50.
At these odds, he is good value. He will be confident with gold already to his name, and he will also have nothing to lose now.
For a cover bet, I'm also backing Parrot to finish in the top 3. This is because I think Chinese wunderkind Su Yiming and Marcus Kleveland are definite gold medal prospects.
Sorry to fans of Mark McMorris, I'm thinking he's going to miss out.
Please check out our Sports Interaction Review for more information on claiming their new customer betting bonus.
Take a Punt on Marcus Kleveland
As I've already mentioned, the odds are all decent here, meaning there is enough flexibility in the betting to hedge our bets and still make a profit. I'm torn between Kleveland and Su Yiming for my second pick, as I think it is a 50/50 call.
I can't hedge both though, so have had to plump for one just one. I'm going for Kleveland as he has golds at the World Championships and in this event at the Winter X Games.
Would I be surprised if Yiming beats him? No, but we can't back everyone to win.
For even more great Winter Olympics betting offers, please check out our best Canadian sportsbook reviews page. Here you will find even more betting offers for new customers that are ideal for using on the Beijing games.
See below the top sportsbooks where you can wager online and choose the best one for you: