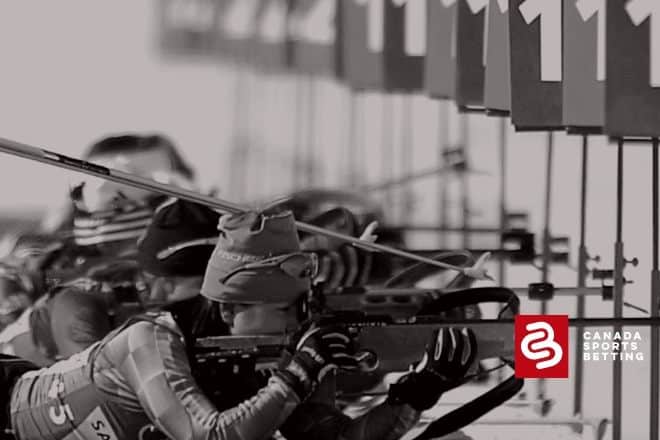 The 2022 Winter Olympics gets underway in Beijing on Friday, February 4th, and here we kick off our CanadaSportsBetting coverage with a look at the betting market for who will win the most Winter Olympic gold medals.
Betting on the winner of the medals table is now a popular market on both the summer and winter Olympics. There's generally only a small number of nations who can win in this market.
In the summer, it's usually the USA or China. But in the winter, it's slightly more open with Canada (2010), Russia (2014) and Norway (2018) having topped the table in the last three games. In the 2010 and 2014 games, the table was topped by the host nation.
The Vancouver games in 2010 saw the Canadians win with 14 golds. Then in 2014, the Russians got 11 golds in Sochi. That figure is the subject of plenty of debate. The Russians did originally get 13 gold medals. But due to the Russian doping scandal, 4 gold medals were stripped, with two of those four later reinstated.
As things stand, it's 11 golds. In 2018, Norway topped the table with 14 golds. Germany also won 14 golds, but Norway won more silver than the Germans and therefore was declared the winner.
Beijing Winter Olympics 2022
Despite all the controversies surrounding the political situation with China, the Beijing Winter Olympics promises to be 16 days of pure entertainment.
Nothing captures the imagination of the public like an Olympic Games does. The Olympics are sporting theatres.
What – 2022 Winter Olympics
When – February 4th – February 20th
Where – Beijing, China
All of a sudden we find ourselves drawn to a sporting event that for 4 years we have had little to no interest in. Put an Olympic medal at stake, and we're all over it. All of a sudden, we're experts!
Most Gold Medals Betting Odds
Right, so now it's time to take a look at the betting to top the medal's table this year. Or to put it another way, let's have a look and see if anyone can stop Norway from winning again!
And at odds of just 1.18 with Betway on the Norwegians, it looks to be a daunting task. The market shows there are only really five nations with a realistic chance of winning the most gold.
After Norway, comes the Russian Olympic Committee at 9.00. For anyone not familiar with the Russian Olympic Committee (ROC), it's the umbrella name for Russian athletes who have proved they are clean from doping. Russia as a nation is still banned due to the Russian Doping crisis that tarnished the Sochi games in 2018.
After the ROC, comes Germany at 11.00, and then it is Canada and USA, who are both 16.00. You can name your price after that!
Please visit our Betway Canada Review for the latest new customer offer ahead of the 2022 Winter Olympics.
How is the Olympic's Medal Table Decided?
This isn't a betting market used very often, so it's fair to assume that not everybody is aware of it.
The winner of the medals table is decided by the number of gold medals won. If more than one nation – like in 2014 and 2018 – tops the gold medals table, it rolls over to who has won the most silver.
If that is equal, it rolls over to bronze medals won. If it is still equal after that, the result will be classed as a tie.
When it comes to betting on this market, individual sportsbooks may have different rules though. Dead Heat rules can vary from sportsbook to sportsbook, so check to make sure you know what your sportsbook will do in the event of a tie.
For more information about betting on the Olympics, please check out our how-to bet on the Olympics in Canada page.
The Favorites: Can anybody stop Norway?
As we've already seen, Norway is the red hot favourite with all the best Canadian sportsbooks.
US-based analytical company Gracenote Sports predicted that Norway looks set to win 22 gold medals and 45 medals overall. If achieved, this would top their record haul of 39 medals in Pyeongchang in 2018. The majority of the medals are expected to come in cross-country skiing and biathlon.
It's hard to see anybody beating Norway, and even though they are short in the betting odds, they have to be the pick to win the most gold medals.
Who Are The Challengers?
The biggest threat to Norway looks set to be the ROC, who are second-favourites at 9.00 and Germany at 11.00. According to Gracenote Sports, the ROC is expected to pick up 32 medals overall, with 11 gold included.
The same firm expects Germany to pick up 12 gold, and 25 overall. So, as the table is decided by gold medals, that makes the Germans good value in any 'Betting Without Norway' markets.
Should Norway have a bad Olympics, having a good value saver bet is definitely recommended! For this, I would certainly be choosing Germany.
The Germans also had a strong Olympics back in 2018, and as we've already mentioned – they won the same amount of gold as Norway. But even though the Germans matched Norway's 14 golds in 2018, they were well behind their Nordic rivals on silvers and bronzes.
The Norwegian team just looks far stronger on paper this year! This means they would really have to perform below par, and another nation would have to perform exceptionally well, for there to be a shock winner in this market this year.
See below the top sportsbooks where you can wager online and choose the best one for you: