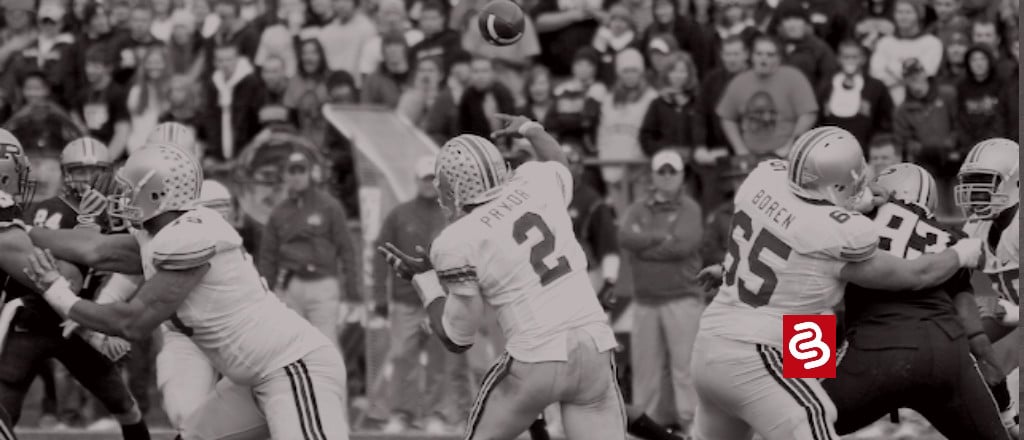 Sadly for football fans everywhere, we've got a long wait until next fall. The 2021 campaign both for the NCAA and NFL was one to remember, with plenty of upsets and surprises being recorded. However, people are already looking forward to the new campaign, as are we. In this article, we have NCAA futures picks for the 2022 season. Which team will be able to come out and win the title?
Alabama is the favourite to win the title next season
Things ended in heartbreak for Nick Saban and the Crimson Tide his past season, as the team lost the National Championship Game to Georgia. In an all-SEC meeting, the Bulldogs were able to come away with an impressive win. So, will revenge be on the way in 2022? The oddsmakers believe so, as Alabama is the favourite to win the title next season according to the best Canadian sportsbooks.
This really should be a fun season and Alabama will hold nothing back. Luckily for Saban and his coaching staff, superstar quarterback Bryce Young will be back as the team's starting quarter. Young was nothing short of sensational last year in his first season as the team's starter, taking over the job for Mac Jones. Jones powered Alabama to the natty in 2020. This led to him being a first-rounder in the NFL Draft.
For Young, he helped the Tide get back to the big game, but things just weren't meant to be for him. Having said that, he really was tremendous last year, winning the Heisman Trophy. That honour goes to someone who truly is among the best of the best. For Young too, he's going to be motivated to try and lead his team back to the National Championship, but this time hopes that they can win it all.
As things stand, Alabama holds the best NCAAF odds, as they've been set at 3.00. There are other teams in the mix here, though, as Georgia, who won it all this year, has been placed at 4.50. Don't forget about Ohio State as well, as they're at 6.50. While it will no doubt be another year, we think Alabama will pull things off. They're our pick. Agree? Check out our best betting sites to get a wager in.
Ohio State should bounce back and win the Big Ten
One of the biggest surprises last year was Jim Harbaugh and Michigan getting over the hump and owning the Big Ten conference. What happened to the Buckeyes? While it was a down year for head coach Ryan Day and his team, we think Ohio State should bounce back and win the Big Ten in 2022. There are no excuses for this team entering the new season, as they're stacked.
All eyes will be on quarterback C.J. Stroud, as the former 5-star prospect is getting ready for his sophomore campaign and his second year as the starter. Last year was one to remember for Stroud, as he put up huge numbers as a freshman: 4,435 yards, 44 touchdowns and only six interceptions. Stroud always had big expectations as the starting quarterback from the moment he signed with Ohio State.
With that said, who in the heck thought he'd be able to blow up like this from the start? Now, Stroud will hope to do even bigger and better things for the Buckeyes in 2022. It goes without saying, but nothing short of a trip to the College Football Playoff would be a disappointment for this group. They missed out on things in 2021 and had to watch the Wolverines go instead. You know that had to hurt.
Michigan ended its long losing streak against Ohio State in November and people are still talking about it all over Columbus. No one wants to see that happen again. Stroud will 100 percent be motivated to prevent that from happening as well, as a trip to the CFP will no question be on the line for the Buckeyes entering that game. While the odds aren't out yet, we do think OSU will win the Big Ten next season.
Can Bryce Young repeat as the Heisman Trophy winner?
A massive question people have ahead of the 2022 season is can Bryce Young repeat as the Heisman Trophy winner? Stroud went on to surprise plenty of people last year by winning it. He's already the favourite to capture the glory again next year, but there's of course going to be plenty of competition for the big-time honour as well.
Guys in contention early on are Stroud, Caleb Williams, Tyler Van Dyke, Jaxson Dart, DJ Uiagalelei, Cameron Ward and more. With Williams, he's certainly an intriguing player here, as he has transferred from Oklahoma to USC to follow former head coach Lincoln Riley. Williams really could light up the Pac-12 in 2022.
We mentioned Stroud above too, as he was brilliant last season. Don't sleep on the other guys mentioned above either. With that, though, Young has a boatload of weapons on offence at Alabama and he should be even better than he was last season. Until proven otherwise, Young is the favourite and things will stay that way. He's our pick to win the 2022 Heisman Trophy.