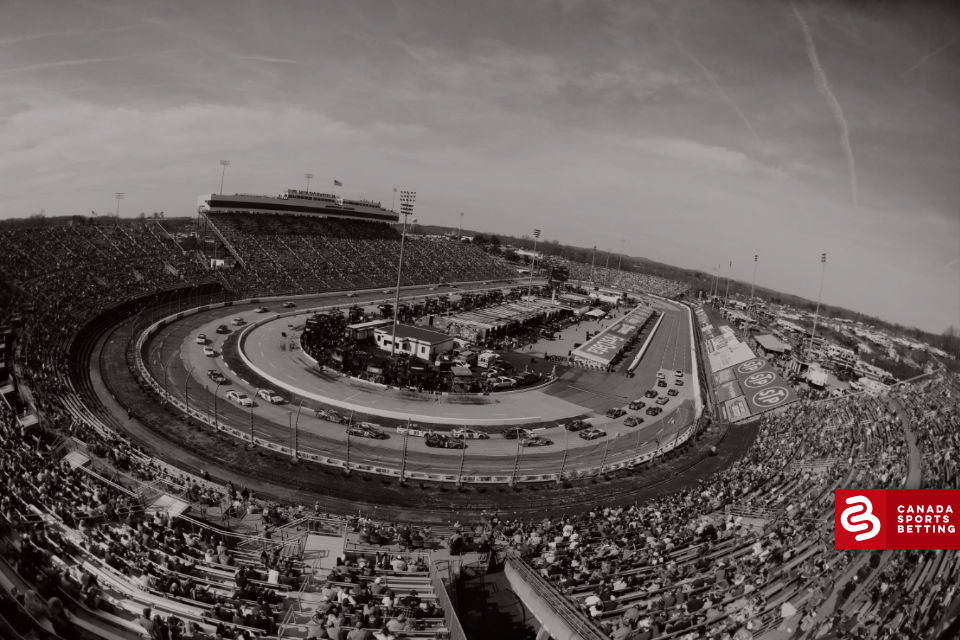 As of late, two drivers have completely dominated the field in NASCAR — Kyle Larson and Chase Elliott. Will that continue in the Cup Series' grand return to Nashville this weekend? Read this article to find out and get our free NASCAR Nashville betting predictions right now!
1984 — that's the last time a NASCAR Cup Series event took place in the Nashville area. The 37-year dry spell ends this weekend with the Ally 400, the 17th race of the 2021 NASCAR campaign.
Per online bookmakers, NASCAR Nashville betting odds are available for a range of bets — who will win, top-three and top-10 finishers, etc. Let's see current betting lines for the outright winner:
Bookies have odds for every driver in the competition, however, for brevity's sake, the list above only includes the odds-on favorites. No surprise here, the co-favorites to win are Larson and Elliott, who are on an absolute tear. The two drivers have bucked the unpredictability nature of motorsports the last two months, which we'll get to in a minute.
NASCAR Ally 400 Betting Picks
Betting on one driver during a NASCAR event isn't our style. Instead, we're picking three different ones — and honestly, we wouldn't scold you if you did a few more. But at the very least, these drivers should get your attention:
Kyle Larson
There's red hot and then there's Larson. In the past six races, here's where Larson has finished — second, second, second, first, first, and first. That's a one-and-a-half month stretch of finishing top two for Larson — holy smokes!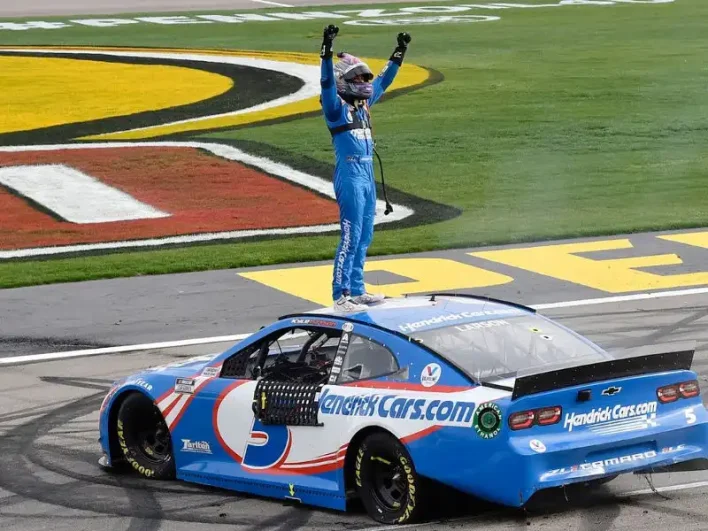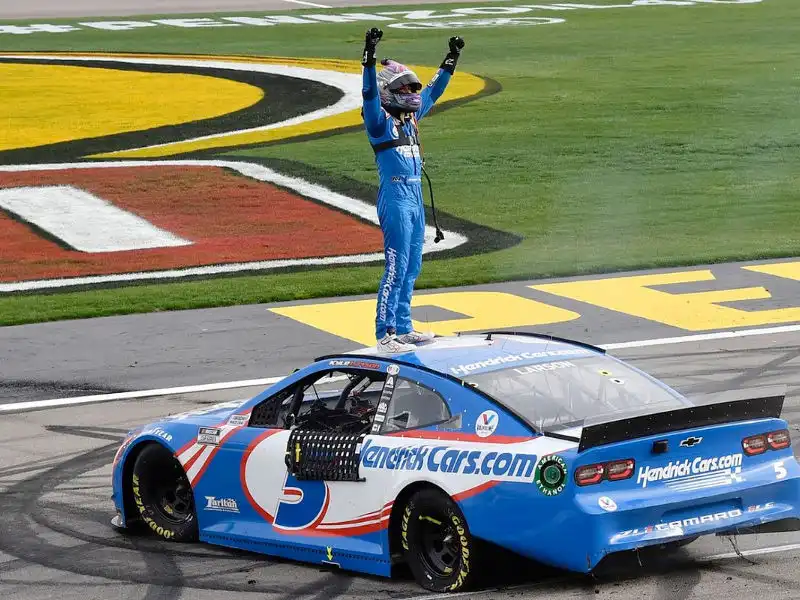 Yeah, you'd have to be crazy not to put money down on Larson again in Nashville. Us, we're backing him as an outright winner. A more conservative bettor can wager on him to place top-3 or top-5, but we're not missing out on the opportunity to "ride the hot hand" per see.
Chase Elliott
Larson's teammate at Chevrolet, Elliott, has put together an impressive recent run in his own right, albeit much more quietly. In his past seven events, Elliott has placed no worse than seventh place. That includes one straight-up victory and two runner-up finishes.
Elliott has been "in the hunt" of every race since late April. We're banking on that to continue at the Ally 400. But given he has all of one win in 2021, we'll be much more tamed in our wagering with Elliott. Instead of betting on him to win outright, we'll say he finishes at least among the top-5. 
Kyle Busch
The interesting thing about the Ally 400 is many drivers are unfamiliar with the Nashville Superspeedway. However, one of the few drivers with ample experience at the track is Busch. In fact, the 36-year-old has finished in the victory lane at the speedway on multiple occasions during truck and Xfinity series events.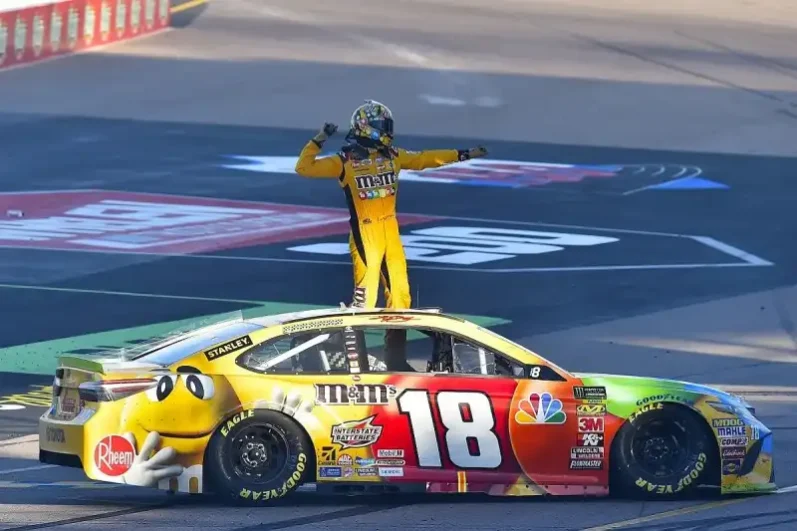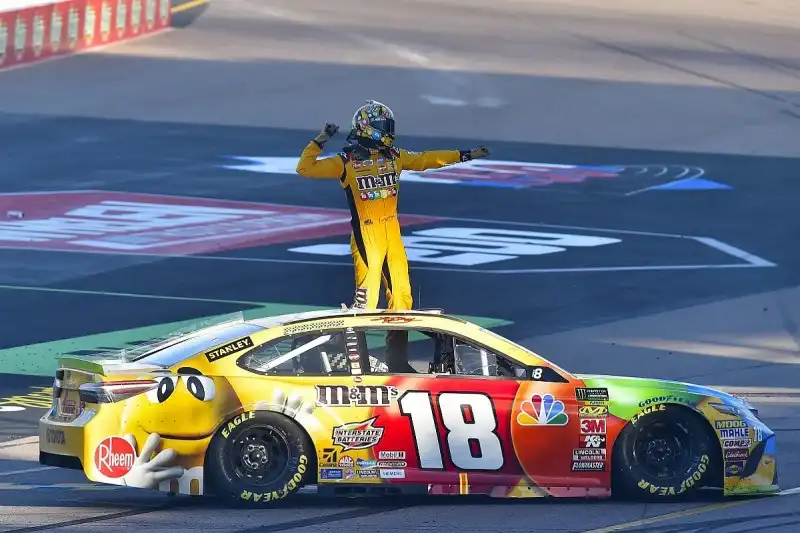 We like Busch's experience edge in Nashville. If there's a driver that can put an end to Larson and Elliott's dominance atop the results, it's a grizzled veteran like Busch. Our confidence in Busch is so high that we're taking him to finish in first place at the track like he's done so many times before. 
How To Watch The NASCAR 2021 Ally 400 Race
With half of the race season already in the books, now — fresh off the All-Star weekend — is when things start heating up in NASCAR. If you want to watch the heat of the competition, we have full viewing details for the All 400 below:
When is the Ally 400 race? The Cup event is on Sunday, June 20. Per usual, the truck series competition takes place the Friday before (June 18) and the Xfinity event is the day after that (June 19).
What TV channel is the Ally 400? Action will be broadcasted live exclusively on the NBC Sports Network.
What time does the Ally 400 start? The start time on Sunday is 3:30 pm EST.
Alright, you should be "up to speed" (pun intended) with the sport's epic return to Nashville this weekend. Now all that's remaining on your end is to actually make a NASCAR bet — whether that's tailing or fading our picks. No matter who you decide to back, our feelings won't be hurt.
But if you need an online betting site to take your wager, how about one of the sportsbooks listed below? These are among Canada's finest bookmakers on the Internet, and honestly, you can't go wrong with any of them.
Even better, they offer friendly bonuses to first-time players. The promos are called sign-up bonuses and as the name hints, its awarded after creating an account (and making a deposit). Just doing those two things — which take a matter of minutes to complete — and you'll be rewarded with free play straight to your playing account.  
The free play isn't a small amount, either. We're talking potentially thousand-dollar bonuses here. You can see the types of bonuses offered in the underneath table. Pay close attention to the max bonus and match percentage to gauge how much free play you stand to win by taking advantage of them.