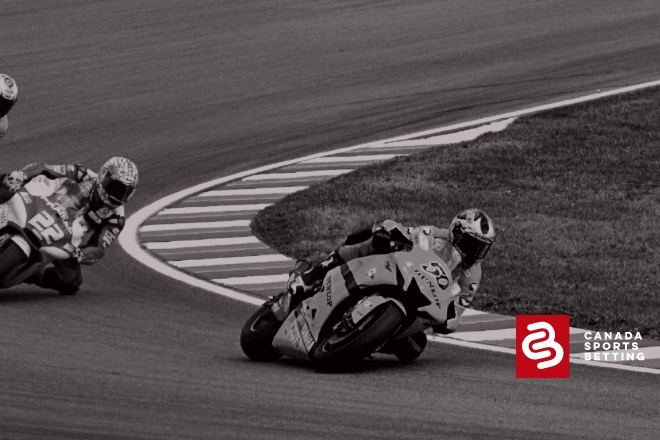 Let's have a look at the 2022. MotoGP futures betting picks.
There is still more than one month to go until the start of the 2022 MotoGP season, so it's about time we looked at our futures picks for the upcoming season.
Last season we saw the first-ever French world champion in Fabio Quartararo, and we also said goodbye to the legendary Valentino Rossi. The Italian retired, finally bringing the curtain down on his 21-year career, which yielded seven world championship wins.
As for Frenchman Quartararo, his victory on the Yamaha ended nine years of successive Spanish champions. Quartararo finished the season with 278 points, 26 ahead of second-place Italian Francesco Bagnaia, on 252. Pre-season favourite and defending champion, Joan Mir, finished third on 208 points.
The 2020 champion was a way of the pace and was never really in the running to defend his title. It was an incredibly disappointing season for Mir on his Suzuki, with him not managing one GP win all season.
The latest MotoGP betting odds will give us an idea of how the sportsbook's rate his chances of reclaiming the title this season.  
2022 MotoGP Race Schedule
The new season gets underway with the Grand Prix of Qatar on March 6th. In total there are 21 races scheduled, with the final race due to take place in Gran Premio de la Comunitat Valenciana on November 6th.
The full race schedule is:-
March 6th – Grand Prix of Qatar
March 6th – Grand Prix of Indonesia
April 3rd – Gran Premio de la Republica Argentina
April 10th – Grand Prix of The Americas
April 24th – Grande Premio de Portugal
May 1st – Gran Premio de Espana
May 15th – Grand Prix de France
May 29th – Gran Premio d'Italia
June 5th – Gran Premi de Catalunya
June 19th – Motorrad Grand Prix Deutschland
June 26th – TT Assen
July 10th – Grand Prix of Finland
August 7th – British Grand Prix
August 21st – Motorrad Grand Prix von Osterreich
September 4th – Gran Premio di San Marino
September 18th – Gran Premio de Aragon
September 25th – Grand Prix of Japan
October 2nd – Thailand Grand Prix
October 16th – Australian Motorcycle Grand Prix
October 23rd – Malaysia Motorcycle Grand Prix
November 6th – Gran Premio de la Comunitat Valenciana
So, now we know more about the season ahead, let's take a look at the runners and…..quite literally….riders, in with a chance of winning this year's MotoGP World Championship.
Fabio Quartararo
The 2021 champion broke the Spanish stranglehold on the world championship, and he also did it in style. Fabio Quartararo is only 22 and won the MotoGP world championship in what was just his third season on the circuit.
Riding for Yamaha, the Frenchman won seven races and finished the season with ten podiums. Quartararo won the title with ease in the end. He was 26 points clear of Francesco Bagnaia after the season's finale in Valencia. And this was with back-to-back wins end of the season wins for Bagnaia on his Ducati. 
Please check out our Sports Interaction Review for more great betting offers!
Joan Mir
Even though Joan Mir won the world championship in 2020, his title is still slightly tarnished in some quarters. Mir won in a season curtailed by the covid-pandemic, and he also had no defending champion, Marc Marquez to contend with either.
Marquez injured his arm in the opening race of the season and sat out the remaining 13 races on the calendar.
Joan Mir only won one race in the 2020 season, but his consistency was behind his world title. The Suzuki rider finished on the podium seven times, and eventually won the title by 13 points.
In defence of his title, Mir had a disappointing 2021. He never managed one win all season and ended the season in third place on 208 points – 70 behind eventual winner, Fabio Quartararo.
Mir's became the first Suzuki rider to claim the world title since 2000. The Yamaha or Honda monopoly on the world championship is hard to break, and I suspect he will struggle to add another world title to his collection this season. 
Marc Marquez
Honda hasn't had a rider finish the season inside of the top 6 for the last two years now. Marquez himself was the last Honda rider to finish the season on the podium when he won his sixth world title back in 2019. Since then, Marquez hasn't really got going. He missed all but the first race of the 2020 season due to injury.
Then in 2021, he wasn't quite ready for the start of the season and missed the opening two rounds. When he did eventually get going, he managed three wins and second place.
After falling out of contention to win the world title, Marquez then sat out the final two rounds of the season. Instead, choosing to focus on getting himself ready for this coming season.
Despite this, the multiple Spanish world champ still managed to finish in seventh place in the world championship, leaving me to believe that he still has what it takes to add to his world titles if he can keep himself on track for enough of the season.
I believe that Marquez definitely has another world title in him, and I make him my betting pick to be the 2022 MotoGP World Champion.
For even more help betting in Canada, check out our deposit method for Canadian betting sites page.
See below the top sportsbooks where you can wager online and choose the best one for you: