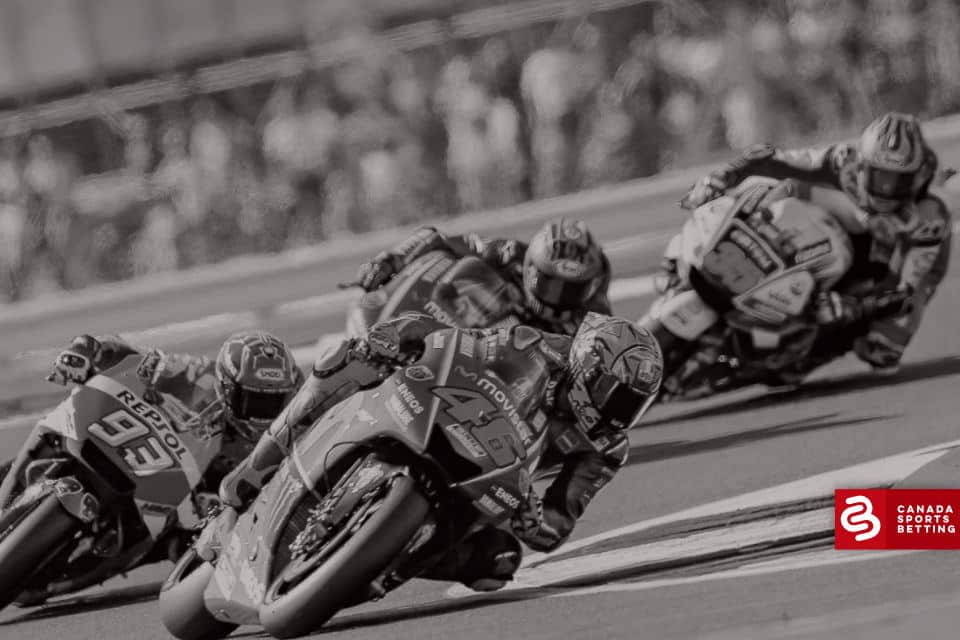 Seven races — that's all that remains on the MotoGP schedule for 2021. The next competition, the British Grand Prix, with its decorated history, promises to be a doozy. Here's a preview of the event, which includes our MotoGP British GP betting picks for you to make money on!
The next event goes down at the famed Silverstone Circuit on August 29 — two weeks after the most recent Austrian Grand Prix. The results of that race, which was won by Brad Binder, did little to shake up the riders' standings. Fabio Quartararo remains entrenched in the top spot with a 47-point lead on Francesco Bagnaia and Joan Mir (the two are tied at second place).
Betting odds are yet to be released for the British GP by online oddsmakers, but it should feature no surprises once out. Standings leader, Quartararo, should remain one of the favorites to win with Mir and Johann Zarco also in the mix. 
Per usual, we're taking a two-pronged approach to betting on the British GP, as in two wagers on separate riders to win. We never like going "all in" on one driver in motorsports because the risks outweigh the reward. The sport is just too tricky with too many competitors to not spread money around. With that said, here are the two riders we're wagering to win the British GP:
MotoGP Betting Pick — Joan Mir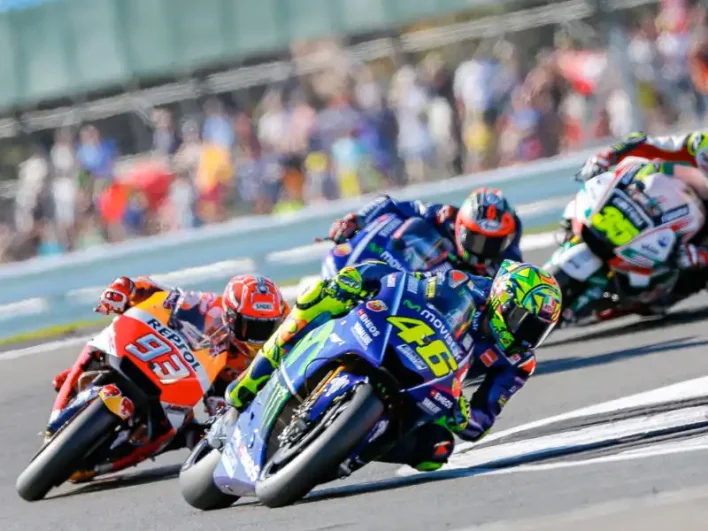 Here's an interesting stat: nine of the previous 10 races at Silverstone have been won by either a Spaniard (six) or an Italian (three). A trend to follow or a coincidence? Welp, probably a little bit of both.
For one, both countries are overrepresented in the MotoGP sport. Almost half the field expected to compete in the 2021 event will hail from one of the two countries. Among that group, there's one rider in particular, whose chances we like — Mir.
The Spaniard has been the model of consistency this season. Mir has finished top-5 in nine of 11 races, but despite that, the reigning world champion is yet to win a single race. You get a feeling that winless streak is going to end sooner rather than later, and the British GP seems like an opportune time for Mir to come up clutch.
As we pointed out earlier, Mir is a distant second in the world title race, but he's far from out of the title picture. One big result, plus a simultaneous disaster from Quartararo, and things get really interesting down the stretch again. That's a scenario worth wagering on given Mir's pedigree. 
MotoGP Betting Pick — Brad Binder
For bettors that love "dark horse", then turn your attention toward Binder. The young South African rider is trending in the right direction. Beyond winning the previous Austrian GP, he's now finished top-5 in four of the previous six events.
But here's the biggest reason we're advising a Binder longshot bet: he's won at Silverstone before. Maybe not in MotoGP, but back in his Moto3 heyday. Binder won the 2016 British GP against the likes of Mir, Quartararo, and Bagnaia.
So in a nutshell, Binder has two big things going for him ahead of the 2021 race. One, he's streaky hot. Two, he has winning experience. That's a solid one-two combo that warrants a bet, especially if his price is steep (which it should be).  
How To Watch The MotoGP British GP
REV TV is Canada's 24/7 network for motorsports. It's also home to every single MotoGP race all season long. Therefore, the REV TV channel will be your best bet — pun fully intended — to watch the action unfold at Silverstone near the end of August.
However, REV TV still isn't widely available on regular satellite or cable TV packages. But that doesn't necessarily mean your carrier doesn't support it. It just may be offered on a different bundle than what you're already paying for. To figure out whether you already have the channel or how to add it, just reach out to your TV provider for up-to-date details.
How To Bet The MotoGP British GP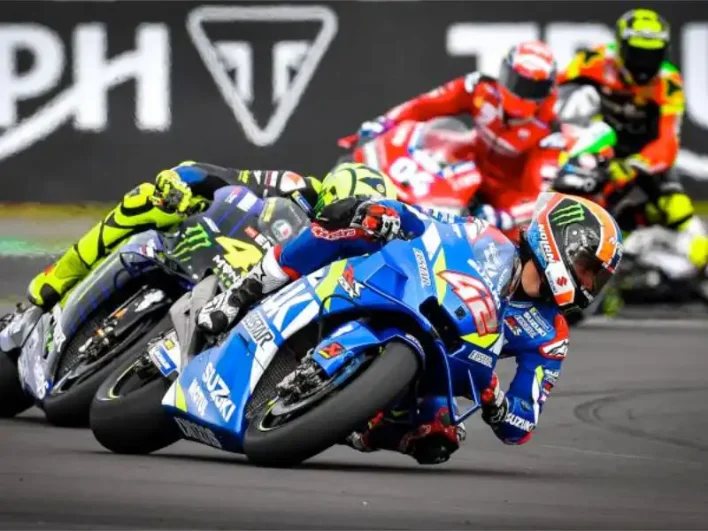 You know which rider to bet on, you know how to watch the race, now all that remains is one thing: locking your bet in before the British GP begins. Thankfully, this part is easy, especially if you visit one of the betting sites listed underneath. These bookmakers have all the MotoGP odds — whether it's on this competition or a future one — readily available for wagering.
Better yet, if you act now, you could have your British GP bet "on the house." Yes, the wager can be completely free of charge if you take advantage of the sign-up bonuses offered by the bookies. Don't believe us? Look at the table below and the dollar figure right next to the "play now" button. That's how much free money you could earn with the bonus. 
We're talking hundreds of dollars in free play here. If that piques your interest — which c'mon, it definitely should — then hit one of the links below. You'll be led to the bookmaker to complete their sign-up process, which takes a few short minutes. After that, you have free money in your account to bet freely with!