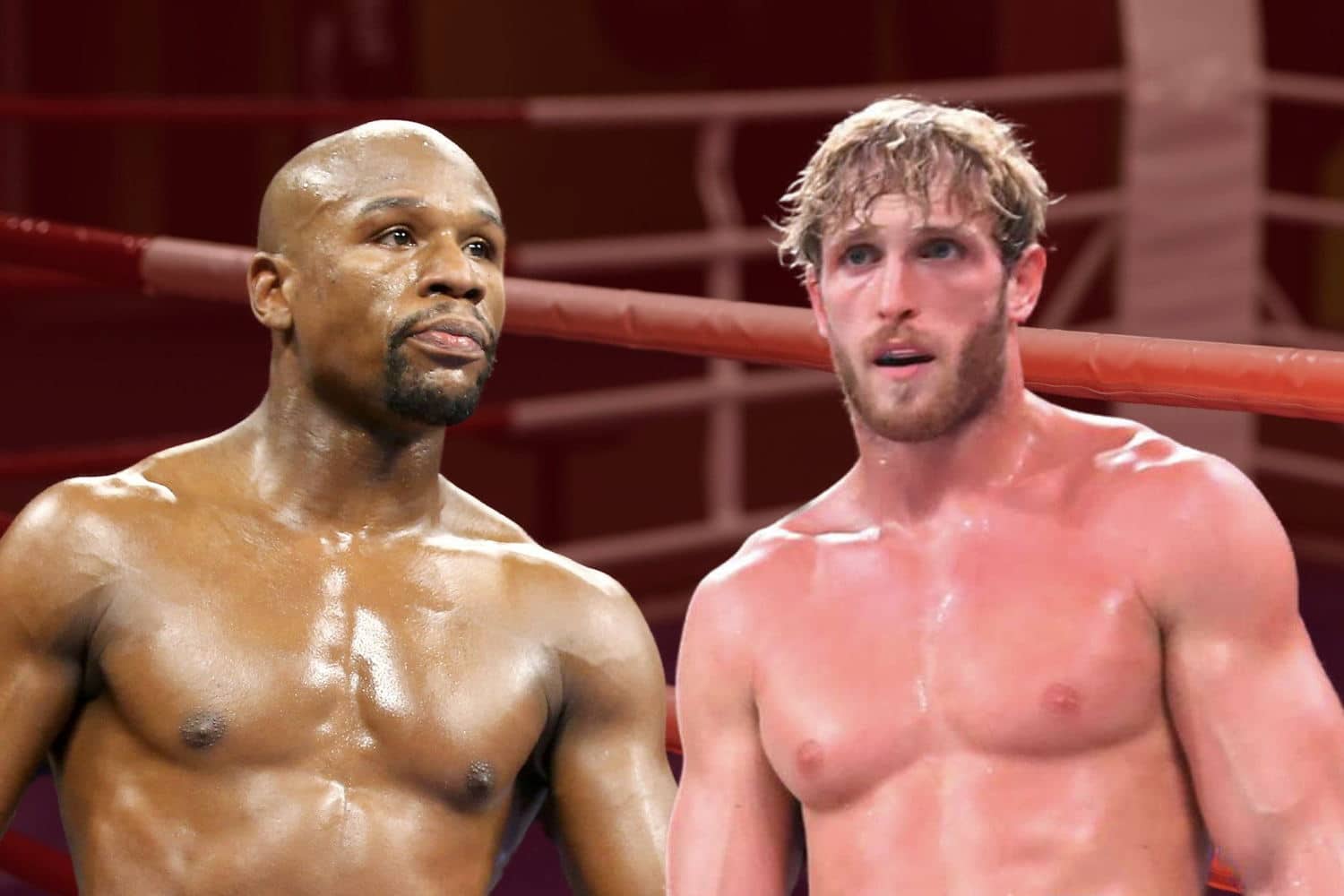 Whenever someone has a conversation about the greatest boxer of all time, they better have Floyd Mayweather Jr. in there. Mayweather now holds a professional record of 50-0 and is about to put a half-century of unbeaten fights on the line to fight against YouTube star Logan Paul.
Unbelievably, these two will be squaring off on June 6, 2021, in an exhibition match with the venue yet to be announced. Logan's younger brother Jake recently fought ex-UFC star Ben Askren, knocking him out earlier this year. He recently locked horns with Daniel Cormier, who he may fight next.
While nobody expects that to happen, stranger things have happened in 2021. We will take a look at the odds across our list of recommended sportsbooks and provide some predictions for what might happen on the night.
UPDATE: Mayweather promotions announced the new match date to be June 6th, 2021. 
Floyd Mayweather (1.08) vs Logan Paul (8.00)
The fight has been slated as a "super exhibition" bout, which means the weight of the fighters isn't likely to be of much relevance. We'd imagine there won't be a fixed official weight limit – though the weight of the two fighters isn't likely to make much difference unless Logan can land a punch.
Logan Paul has shown that he's an athlete and has basic boxing ability, unlike his brother who seems to have some talent for the sport. Regardless of that, Mayweather is the superior fighter in all aspects and at 43 years old he's still in phenomenal shape.
It is highly likely that Mayweather will just run rings around the YouTube star and make him look foolish. We expect this to be the case. However, if it goes for 10 to 12 rounds, there's always a chance Paul can land a shot. Although more likely, Mayweather will just knock Logan out during that period.
Floyd Mayweather to win.
Who will Bleed First?
The Boxing Betting odds are fairly favourable on this wager, as it's unlikely Mayweather will even get hit, let alone bleed. Whereas, Logan will likely receive a barrage of shots to the head and midsection throughout the bout.
Logan is the bigger guy and has shown he can use the long jab to keep his opponent at a distance. However, with the jab, comes the temptation to throw the overhand shots and that is where he'll suffer.
As Logan takes the bait, which will come in various forms, to land strikes on Mayweather, he will draw on his bag of boxing tricks and techniques that only real boxers possess and dismantle him.
Logan Paul to bleed first.
Additional Mayweather vs Logan Betting Opportunities
We have highlighted the markets we felt would be more fruitful to bettors, but there are quite a few other betting lines available for this bout. Let's take a quick look at what else is on offer.
One market is whether Mayweather with his inferior weight and punching power will be able to knock Logan Paul down. Most sportsbooks have the odds at Yes (1.57) and No (2.35).
Another popular betting line offered by many bookmakers is will the fight go the distance? If the match is scheduled for 8 rounds or more, bookies have Yes (1.50) and No (2.50), which heavily favour the fight to go to the judges.
See below the top sportsbooks where you can wager online and choose the best one for you. Remember that you can earn a better bonus simply by using Bitcoin as your deposit method.