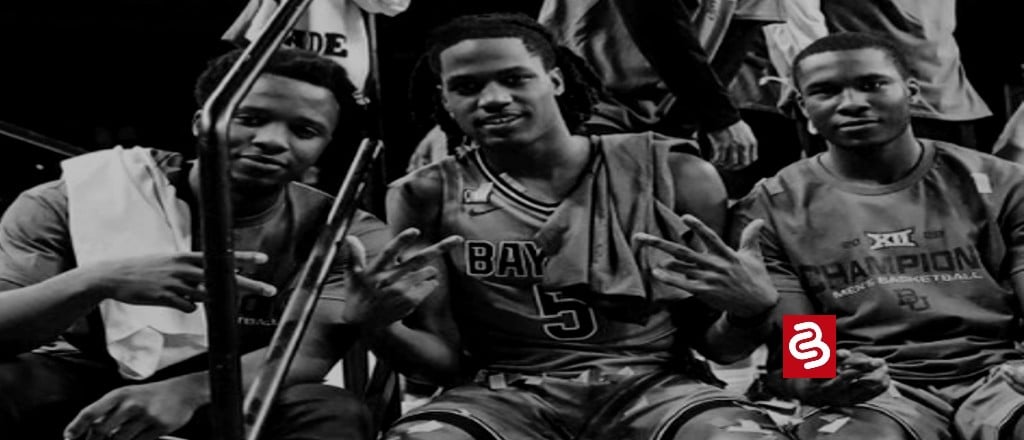 Get your popcorn ready, college basketball fans. That's because March Madness is here and people are filling out their brackets all over the world. We're here to help you out with that, as the bracket is set and No. 1 seeds are locked in. In this article, we have March Madness picks for each NCAA Region, as we're predicting our Final Four early on. Who will get the job done?
Gonzaga should have no problem winning the West
To start things off, Gonzaga should have no problem winning the West this time around and returning to the Final Four for the second consecutive season. The Bulldogs were given the No. 1 overall seed and this team is ready to try and make history. Gonzaga has never won the NCAA Championship, but they're hoping to do so this time around.
No fans have forgotten about what happened last year, with Gonzaga being undefeated and making the title game against Baylor. The Bulldogs were the favourite to come out on top, but they suffered a rough defeat to BU. Baylor cut down the nets and GU fans were devastated. Mark Few is ready to see his team live up to the expectations.
"It's quite an accomplishment by this group to go all the way through a season like this and end up with another No. 1 seed," Few said recently after GU won the WCC title in convincing fashion. "I know sometimes people just expect that, but it doesn't magically happen. There's so much work that goes into it, everybody's gunning for us."
According to the best-rated Canadian sportsbooks, Gonzaga holds 1.74 March Madness odds to win the West Region. With the way Drew Timme, Chet Holmgren and others are playing, it'd be a major shock if they didn't win. With this, we're going with Gonzaga to win the West and make their trip to the Final Four. They could potentially go all the way.
Can Tennessee stun Arizona and win the South Region?
One of the big questions people have on their minds is can Tennessee stun Arizona and win the South Region? Arizona holds the No. 1 seed for the South, but not too far behind them is Tennessee with the No. 3 seed. The Volunteers are also entering the NCAA Tournament with plenty of confidence, as they took down Texas A&M to win the SEC Championship.
Tennessee has looked sharp this season and the expectation is that they'll keep on rocking once the tourney arrives. Having said that, the Wildcats are also looking fantastic and they won the Pac-12 Championship Game over UCLA this past weekend. With Tennessee, they're somehow a No. 3 seed, with Villanova No. 2. Head coach Rick Barnes made it clear this is going to motivate his players.
"When you look at it, everybody said we were a three seed going into the SEC Tournament," Barnes said. "It doesn't look like the (SEC) tournament (win) helped us. And certainly, I don't understand a team in the SEC that wins 12 games like Texas A&M, and playing its best basketball at the end, not making the (NCAA) Tournament. Baffles me. It really does."
Per the oddsmakers, Arizona holds the top odds to win the South Region at 2.45. With that said, Tennessee is at 6.00 and Villanova is at 6.50. The Vols aren't too happy with their seeding and this could help them get over the top. The Volunteers have what it takes to dethrone Arizona for a trip to the Final Four, and we're picking them. Agree? Check out our betting sites to get a wager in.
The Midwest and East Regions are up for grabs
For the other two spots in the bracket, the Midwest and East Regions are up for grabs. Starting with the Midwest side of things, all eyes are going to be on Kansas and Auburn. Kansas is a slight favourite to move on to the Final Four, but Auburn is a serious player here and countless fans are predicting them to come out on top of the bracket.
Not to be forgotten, Iowa is considered a serious player here as well. It wouldn't be a surprise if they moved on to the Elite Eight and had a shot to get into the Final Four as well. However, we think that this will come down to either Auburn or Kansas. This one really feels like a coin toss, but we're going with Auburn to come away with the Midwest Region victory.
As for the East Region, will it be Kentucky or Baylor to keep their title hopes alive with a trip to the Final Four? Kentucky holds the smallest of advantages in terms of odds over Baylor, but the Bears won it all last year. They know what it takes to take down the rest of the field and so much talent is back from last year's side that won the National Championship.
It's going to be tough to beat them, but Kentucky and head coach John Calipari are focused on making that happen. It surely is going to be difficult, but Kentucky has so much talent on their side too. We expect them to meet in the Elite Eight, but we're going to go with Baylor to pull off an upset and get themselves back to the Final Four.