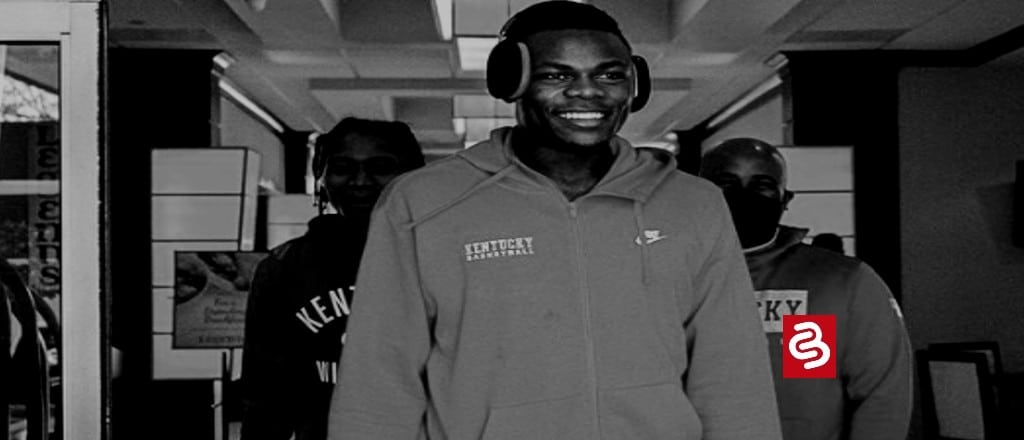 While NFL free agency has dominated the sports news this week, don't think for a second that people have forgotten about NCAA basketball. With the regular season wrapping up, all eyes are now on the Big Dance. In this article, we have March Madness NCAAB picks for 2022, as teams like Gonzaga and Duke will be ready to make some noise. Who will end up cutting down the nets next month?
Gonzaga is the favourite to win the National Championship
With conference tournaments getting started, it should come as no surprise that Gonzaga is the favourite to win the National Championship. The Bulldogs are in the middle of yet another incredible year, and they should cruise to a WCC tournament victory as well. That would give them plenty of confidence leading up to the tourney, where they'll surely lock in a No. 1 seed.
With Gonzaga, they should land the No. 1 overall seed too, which will be big for head coach Mark Few and his players. Guys like Drew Timme, Chet Holmgren, Julian Strawthere, Andrew Nembhard and more will be ready to try and bring the first natty back to Spokane. Gonzaga has been close before, as folks haven't forgotten about the heartbreaking loss to North Carolina.
This team has a different feel to them, however, and they surely have some swag on their side. Holmgren has been sensational, as the true freshman big man is playing well beyond his years. With Holmgren balling out, and Timme serving as the team leader, this could end up being the year where Gonzaga wins it all.
According to the best-rated Canadian sportsbooks, the Bulldogs hold the top March Madness odds at 4.70. Behind them, however, are teams like Arizona, Kentucky, Baylor, Duke and Auburn. Remember, this is a team with a loaded field, as things eventually go down to 64, then 32. After that, we've got the Sweet 16, Elite Eight, Final Four and National Championship. So, who's our pick to win it all?
Kentucky is our pick to win the National Championship
Call it a bit of a stunner to not rock with Gonzaga, but Kentucky is our pick to win the National Championship this season. The Wildcats have been nothing short of brilliant themselves this season and fans are ready to see them go on a deep SEC Tournament run before getting ready for the NCAA Tournament. It'd be a surprise if the Wildcats don't win the SEC.
For Kentucky, they're also widely expected to land a No. 1 seed. This will make their road to the Final Four much easier. After that, assuming they're among the last four teams in action, that's where things will really get tough for them. Having said that, they have legendary head coach John Calipari ready to lead them through some tough battles.
In order for Kentucky to have success in the tournament, they'll need superstar player Oscar Tshiebwe to deliver. Tshiebwe has been one of the best players in the country this year, as he just landed SEC Player of the Year honours. For him to be named the best of the best in such a great conference like the SEC speaks to how talented Tshiebwe is.
According to the oddsmakers, Kentucky currently holds 8.50 odds to win it all. This is behind Gonzaga and Arizona. While people think they might be the third-best team in the country, you never know what might happen in the NCAA Tournament. Kentucky is battle-tested and Calipari is among the best of the best. We like the UK. Agree? Check out our betting sites, like SportsInteraction, and place a wager.
Don't forget about Duke in the National Championship hunt either
Although We're going with Kentucky as our selection to win the Big Dance, don't forget about Duke in the National Championship hunt either, as Mike Krzyzewski is ready to try and go out in style. As everyone knows, Coach K is in his last year on the sidelines, as he'll be retiring once the 2021-22 campaign comes to a close. Once he does call it a career, he'll go down as one of the best coaches in college history.
Entering the postseason, Krzyzewski has won a mind-blowing five National Championships. He's second all-time on the list behind the legendary John Wooden. The Blue Devils are loaded with talent once again this year, and they should be in the hunt for the ACC Championship too. Unfortunately, Duke suffered a rough loss to North Carolina in the regular-season finale. UNC used a big second half to get the win.
No one saw that coming, as Duke, ranked No. 4 in the country at the time, was a major favourite to beat the Tar Heels. While that was a bit of a step back, Duke could most definitely use that as motivation to get back on track. There'd be no better way to send off Coach K than winning the ACC Tournament title and then following that up with a National Championship. People are ready to see that happen for him.