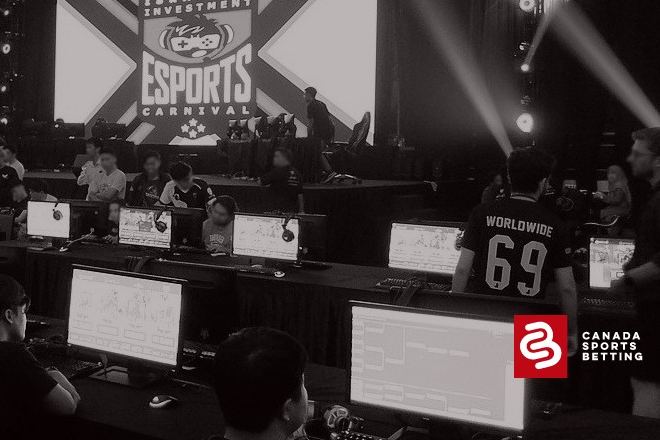 After a losing start to their title defense, Royal Never Give Up will be looking to get into their stride in week 2 of the LPL Spring 2022 League of Legends tournament.
The LPL Spring 2022 League of Legends Pro League is well underway and it didn't take long for the defending champions to suffer their first defeat.
Yes, on the opening day, the 2021 champions, Royal Never Give Up (RNG) suffered a 2-1 defeat at the hands of FunPlus Phoenix, as the defence of their title got off to a shaky start.
FunPlus Phoenix did finish runners-up in the 2021 competition, but in the round-robin group stage, they finished a disappointing fifth. Their overall record was 11-5.
A match-up against Phoenix was an ideal start to the competition for RNG. Phoenix is a strong side, but not they don't have the strongest roster on paper in the competition. This made them a decent marker for RNG to judge themselves against, so to lose was very disappointing.
RNG did bounce back though. They followed Monday's 2-1 loss with a 2-1 win over JD Gaming on January 14th, and they then defeated SinoDragon 2-0 on January 17th. 
Please visit our Sports Interaction Review for more offers and great Canadian Sportsbook betting advice.
What's Next For Royal Never Give Up?
On Friday, January 21st, RNG faces Anyone's Legend (formerly known as Rouge Warriors), in what they will regard as a winnable fixture. Following that, they take on Invictus on Sunday, January 23rd.
Anyone's Legend has had a slow start to this year's competition, losing two and winning one. In last year's tournament, they finished bottom of the 17 team table, under the name of Rogue Warriors.
As for Invictus Gaming, they've so far won one and lost two. They started off with a 2-0 win over SinoDrago. But have since lost 2-0 to both OMG and LNG.
In the 2021 edition, they finished a respectable 9th on the round-robin table with a 9-7 win/loss record.
Who Are The 17 Teams Competing at LPL Spring 2022
There is a total of 17 teams competing at the LPL Spring 2022 League of Legends competition. The first stage of the competition sees all 17 teams play each other in a round-robin format.
At the end of the round-robin stage, the playoffs take place. These will determine the overall winner and top 10 finishing positions.
Positions 11-17 will be determined by the league table in the group stage.
The 17 teams competing at LPL Spring 2022 are:-
Anyone's Legend
Bilibili Gaming
EDward Gaming
FunPlus Phoenix
Invictus Gaming
JD Gaming
LGD Gaming
LNG Esports
Oh My God (OMG)
Rare Atom
Royal Never Give Up
Team WE
Top Esports
ThunderTalk Gaming
Ultra Prime
Victory Five
Weibo Gaming
Who Are RNG's Closest Rivals in 2022?
In order to see who might be a threat to RNG retaining their crown, we can look at both the latest Esports betting odds, and also look back at who did well in last year's edition.
In last season's competition, RNG both topped the group in the round-robin stage, and they also went on to win the playoffs and as a result, the competition as a whole.
In the group stages, they finished with a 14-2 win/loss record. That was just one win more than second in the table EDward Gaming who were 13-3, and two better than Top Esports (3rd) and JD Gaming (4th), who both had 12-4 records.
Upon winning the group, RNG went straight into Upper Bracket Round 1, skipping three qualifying rounds. In their Upper Bracket R1 match they were thrashed 3-0 by FunPlus Phoenix, who had to play two qualifying rounds to get there (due to their 5th place finish in the table).
That shock defeat saw RNG go into Lower Bracket R1, where they beat Top Esports 3-2, to remain in the competition. In the Lower Bracket Final, they then defeated the dangerous EDward Gaming 3-2, to set up a final against FunPlus Phoenix.
In the final, RNG gained revenge by beating FunPlus Phoenix 3-1 in a comprehensive win.
Knocked out last year in what was effectively a semi-final, EDward Gaming looks to be RNG's fiercest rivals.
In 2021, EDward Gaming ran Phoenix to close in the Upper Bracket Final, losing 3-2. EDward Gaming also lost 3-2 to RNG in the Lower Bracket Final, showing that they have the pedigree to mix it with the top teams.
EDward Gaming also finished second in the group, and with last season's experiences in the bank, they will be serious contenders this time around.
The same has to be said for FunPlus Phoenix, who also confirmed their pedigree with wins over both EDward Gaming, and RNG in the playoffs.
So Who Will Win LPL Spring 2022 LOL?
Based on the above, I feel that the winner will come from one of EDward Gaming, RNG or FunPlus Phoenix.
All three have the capability, and it will probably come down to who performs on the day when these three meet in the playoff stages.
For my free sports pick for this event, I'm going to go for EDward Gaming to win. I feel they came so close last year, and if they are in the same position again this time, they will make it count.
See below the top sportsbooks where you can wager online and choose the best one for you: