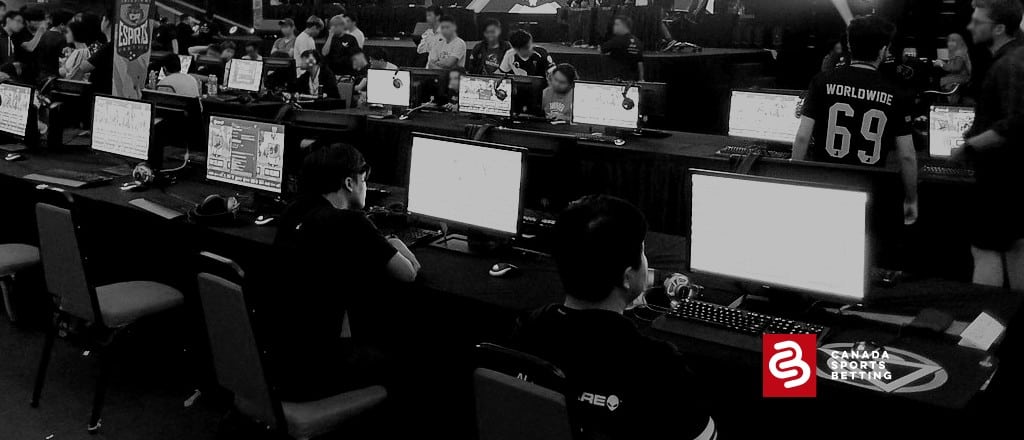 We're now nearing the end of Week 6 of the LPL Spring 2022 Esports competition, and with the top two in action this weekend, it's time for some more LOL Esports betting picks.
Both Weibo Gaming and Victory Five are the two surprise leaders at the top of the round-robin table. And with over half the round-robin group matches now complete, they have to be taken as serious contenders.
Especially when you look at the form they are both in. Top of the table Weibo is on a winning streak of seven, while Victory Five has won their last five.
Both are in action this weekend, and we are looking at both their matches as part of our betting picks.
LPL Spring 2022; What is the Format and When is it?
The competition involves 17 sides, with all teams playing each other once in a round-robin format.
The top 10 in the table will go into the playoffs. The higher you finish in the table, the later you enter the playoffs, meaning you play fewer matches and have a better chance of progressing.
Event – LPL Spring 2022
Organizer – Tencent
Where – China
When – January 10th – April 30th
As you can see it is a bit of a slow burner of a competition. The round-robin section of the competition takes nine weeks to complete, and the competition does take extended breaks during this time.
How to bet on LPL Spring 2022
Here at CanadaSportsBetting, we have a great Sportsbook Reviews page. On that page, you will find the best betting bonuses for new customers that are just ideal to use for betting on LPL Spring 2022.
The two main futures markets you can bet on are the outright winner market, and to finish in the top three.
The more immediate bets to be had are on the individual matches. Here you can bet on the Moneyline, the handicap line, and the total maps played line (also known as over/under).
LPL Spring 2022; Esports Betting Picks
It's the match markets that we're going to be looking at for our picks today, and we start with the match involving the table-topping Weibo Gaming.
Weibo Gaming v OMG
As we mentioned at the top of the article, Weibo Gaming is on a winning streak of seven and has stormed to the top of the table.
They have an overall 8-1 record this season, and they will fancy their chances of extending that winning streak against OMG.
Date; Saturday, February 26th
Time; 4 am ET
As for OMG, they started in scorching fashion, winning three from three in Week 1, but have more recently hit the buffers.
Their overall record now reads 5-6, and they are on a losing streak of just one. The recent form has been up and down though. In their last four, they have only won one, losing the other three.
In the latest Esports betting odds, Weibo Gaming is just 1.12 to win on the Moneyline. They are 1.57 on the handicap, giving OMG a 1.5 points start.
Needing to win 2-0 for the bet to win, I'm going for Weibo to win on the handicap for my first betting pick.
Top Esports v EDward Gaming
Next up on Saturday is Top Esports against EDward Gaming. Top Esports started the competition as one of the favorites.
They finished third in the round-robin last year and ended up fourth in the overall standings.
Date; Saturday, February 26th
Time; 6 am ET
This season hasn't gone so well though. After nine games they have a 5-4 record and sit 7th on the table. TES is far from out of the running though, and they are now showing form, as they are on a winning streak of three.
As for EDward Gaming, they sit third with a 7-2 record. They lost their last match 2-0 to Victory Five, their second defeat of the season.
This is a hard match to call. The table shows EDward Gaming is in the better position, but who is in the better form?
Top Esports is 3.00 on the Moneyline, which looks good value. EDward Gaming is just 1.36.
I certainly can't be betting on EDward Gaming at those odds, so with over 2.5 Total Maps at 2.10, let's make that the pick and hope that the match ends 2-1 to either team.
LNG Esports v Victory Five
The final match to look at also looks like a close call on Sunday morning.
LNG sits fourth with a 7-2 record, while Victory Five sits second with an 8-1 record. A win for LNG sees them go level with V5, while a V5 win sees them keep pace at the top with Weibo… we're assuming Weibo wins on Saturday!
Date; Sunday, February 27th
Time; 6 am ET
On the Moneyline, LNG Esports is the 1.72 favorites, while Victory Five is 2.00. LNG is on a two-match losing streak, while V5 is on a five-match winning streak.
This makes a mockery of the betting odds. 
LNG is the favorite for a reason though. They were one of the fancied sides at the start of the competition, and a win this Sunday will put them back up amongst the front runners.
With their recent form a little bit sketchy though, I'm playing safe here and taking over 2.5 Total Maps at a nice looking 1.90 for my final Esports betting pick.